Five luxury Mexican wedding venues
Mexico's miles of white sandy beaches, clear azure waters, and expansive starlit skies are a perfect recipe for romance.  That's what makes it the ideal location for this year's Destination Wedding Planners Congress, where I am a guest speaker.  Its also perfect if you're looking for a dream destination wedding! Here are five luxury Mexican wedding venues; all are just perfect for you to tie-the-knot in Mexico.
Situated on the east coast of the Baja Peninsula, Cabo Azul Resort is the perfect beach destination wedding, covering 12 oceanfront acres on an azure bay. However, a beach ceremony is only one of a variety of wedding locations available at this luxury resort. For those looking for a more traditional ceremony, but in warmer climes, the venue's El Corazon chapel, with its intricate wood carvings and white marble aisle, is a stunning choice. As well as its romantic candle-lit water walls, the chapel also has an open wall at the back.  Hence, you can take your vows overlooking the deep blue waters of the Sea of Cortez.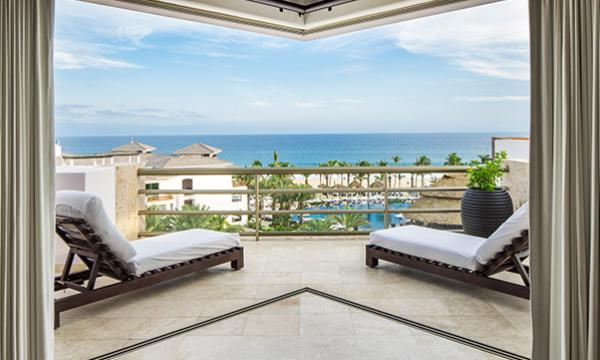 If you would like your big day to be influenced by Mayan history away from the main tourist crowd, Campeche, in southeast Mexico, could be the destination for you. The city, a beautiful example of colonial baroque city planning, is also a UNESCO World Heritage Site. The Hacienda Uayamon dates back to 1700.  It is set within 500 acres of private gardens, with jungle views. Other unique features include exchanging vows in the ruin of an ancient chapel and dining under the canopy of a 150-year-old Ceiba tree. This peaceful and expansive setting can host events for up to 700 people.
Number three on our list of five luxury Mexican wedding venues is part of the group, Small Luxury Hotels of the World. The Chablé Resort and Spa is nestled deep in the Mayan forest in Mexico's Yucatán Peninsula. It is a beautiful, relaxing setting for a group celebration with 40 rooms across a number of private villas dotted around the 750-acre resort. The stone design is in keeping with the ancient Mayan temples in the region.  Inside all the villas are equipped with the latest technology, and private pools. Aside from the lush, tropical garden setting, other reasons to choose this venue for your big day include the use of your own presidential estate or 19th century restored manor house; lanterns for romantic starlight dips; and staying in the home of the world's largest private collection of tequila.
Related Topic: Luxury Venues in Dubai
A luxury, adult-only resort, located on the beach-front of the popular Cancun area of Mexico, Le Blanc is not the type of accommodation you might normally associate with an all-inclusive resort. A stay includes luxury, spacious accommodation with a double whirlpool tub in every room; fine dining; and butler service. Add to this walks along the white sand beaches, beside the azure ocean waters, and relaxing in the hotel's infinity pools overlooking the sea.  You've got all the ingredients for your own romantic fairy-tale.  Noteworthy, the resort organises complimentary wedding packages for between 8 and 25 guests, staying a minimum of 4 nights.
Lastly on our list of five luxury Mexican wedding venues is Nayarit.  On the western coast of Mexico, has an enviable setting between the Pacific Ocean on one side and the Sierra Madre Occidental mountains on the other. A former fishing village, it is a picturesque and therefore a tranquil choice for those who want to relax, while also providing outdoor sports and adventures for those who like a more active break. This makes it a perfect choice for large weddings with guests of various ages with different interests. St Regis Punta Mita is a luxury resort in the region, which offers beach weddings for up to 500 guests, or a fairy-tale ball wedding in its Astor Ballroom for up to 170 guests. As part of the wedding experience, all guests get St Regis Butler service while staying on the property. Other attractions for guests include two Jack Nicklaus Signature Golf Courses, tennis courts, three infinity pools and a luxury spa.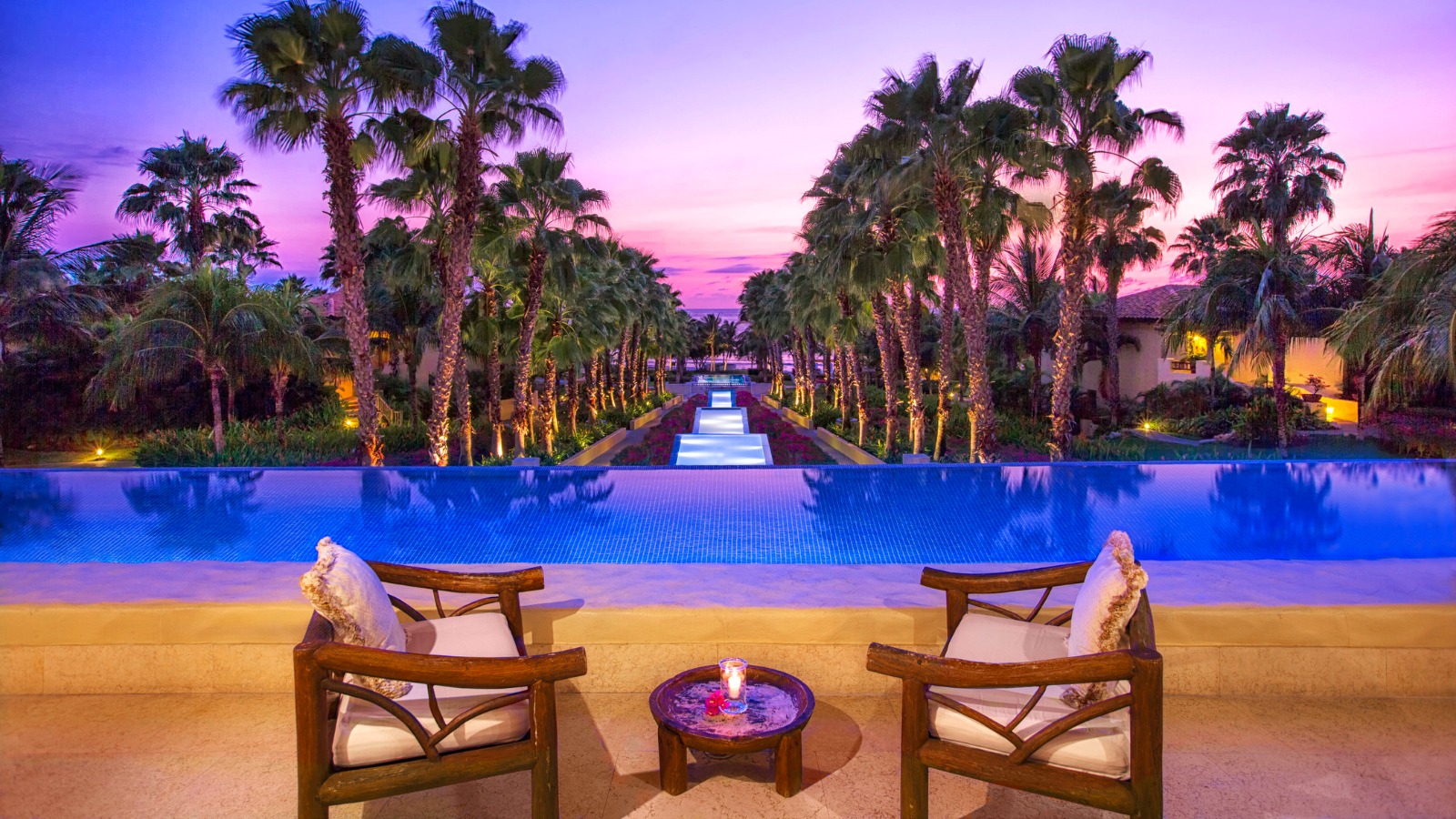 I hope our run-down of five luxury Mexican wedding venue has helped with your wedding planner.  If you need someone to plan the big day – call us!