Make an Occasion of Your Smaller Wedding
If there's one thing we're constantly asked at the moment, it's 'can I still get married?' Can we still make an occasion of your smaller wedding day? Our clients are torn between putting off their wedding plans or going ahead with a day that doesn't match up to their original vision of a wedding celebration. Last week you may have seen our founder and CEO Liz Taylor on Channel 4, where she discussed this very dilemma with a panel on Steph's Packed Lunch.
Liz said:
"It's about the two of you and about making it your own. Embracing the situation and thinking about things differently to still make it an occasion to remember.

"And don't forget this smaller wedding can be just a pre-curser to the big bash you host next year. The hors d'oeuvre to your banquet. There are plenty of ways to make an occasion of the day. As well as ways to include people, even if they are unable to physically attend."
Time to think outside the box. Luckily as event planners, that's our speciality. Eternal optimists, we're firmly of the view that couples wishing to get married should go ahead and just do it with the emphasis on making it an 'occasion' of the day. So, here are our top ways to make an occasion of your smaller wedding.
Make it Personal
First, we always emphasise the details in any event.  That extra touch of magic is a hallmark of TLC.  But with a micro-wedding, it's even more important. Think of, and incorporate into your plans, all the ways in which you can give your guests a very personalised experience.  It makes all the difference.
For those who are attending in person and wear a face covering, provide one that's embroidered with your names and the date of the wedding.  Individual scented hand sanitiser as a gift is a must. We love this ESPA Hand Cleanser https://www.espaskincare.com/bergamot-and-jasmine-no-rinse-hand-cleanser-250ml/12509096.html and this luxury hand sanitiser spray from Cowshed https://www.cowshed.com/products/restore-hygiene-hand-gel
For anyone who can't attend in person, send them individual hampers. A luxury picnic. A mini bottle of champagne. A miniature version of your wedding cake. A gorgeous box of mementos from the day. Think about the entire experience. Add in a memory stick of your wedding music. Or include a Spotify gift card, so that your guests can access your wedding play list. Finish with flowers that matches your wedding design.
If you're nearby, you could ask your wedding caterer to deliver meal matched with wines to your guests, so they can enjoy the same wedding breakfast as you.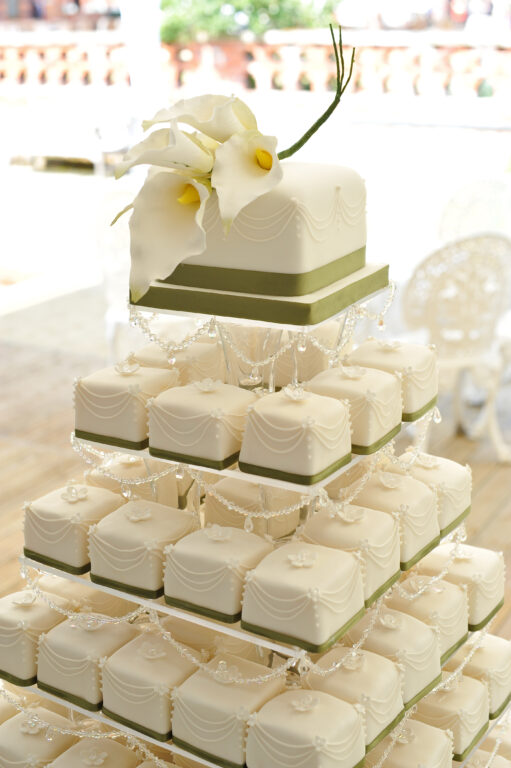 Create a Luxury Hybrid Wedding
Yes, you can broadcast your wedding on Zoom or Facetime, but how about really upping the guest experience and treating those who can't physically attend to an overnight stay in your wedding hotel. Some venues will have the capacity to stream the ceremony live to the bedrooms and, with some technical wizardry, you can see all their faces at the ceremony too on a virtual guest screen. Bubbles won't be able to mingle, but you can treat guests to a night of luxury with the same experience as the wedding party. Dinner, music and décor. Send personalised hampers or have room service delivered with flowers, favours and a wedding playlist – everything they need to feel immersed in the day.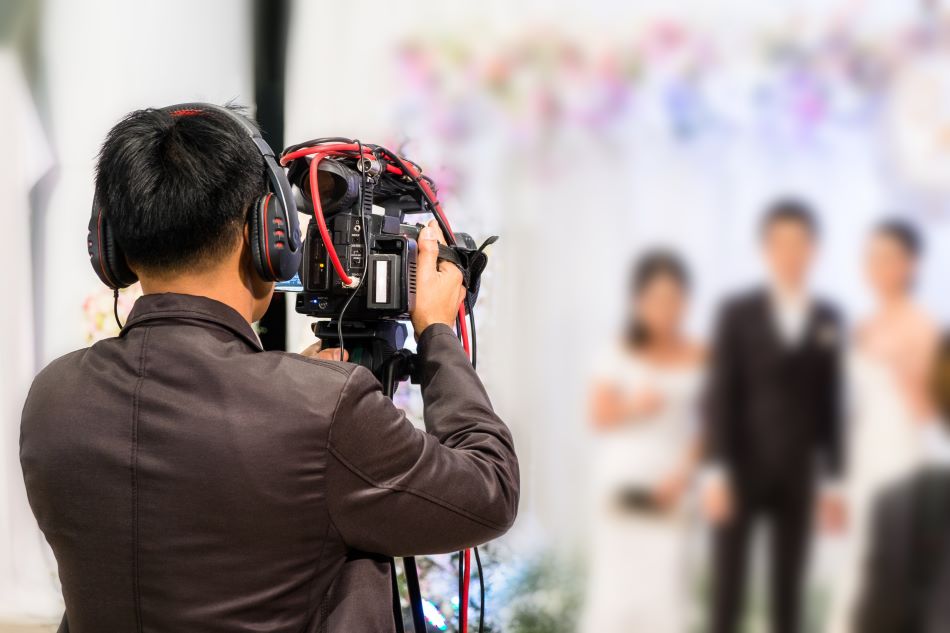 Think Outside the Box (Or Just Think – Outside)
Since coronavirus we've been championing the 'bigger is better' rule when it comes to venues – with more space to allow social distancing. But with restrictions in England now set at 15, it's important that you don't have such a big a room that you lose atmosphere. There are lots of venues where you can hold a special intimate ceremony. Boutique hotels. Barns. Roof top gardens. Planetariums. Zoos.
Smaller numbers are liberating when it comes to venues, so think of where you'd get married if it were just the two of you and start from there. The UK has an abundance of quirky venues to choose from.
Outdoor can still be done in winter too. Rustic barns with opens sides. Terraces of stately homes with heaters. Simply embrace the winter season. Think gorgeous pea lights and cosy blankets. Get firepits, pashminas, rugs and make it super cosy.  Warm gin cocktails served from retro thermos flasks.  Canapes of hot soup shots. Hog roast. Finish with a hot chocolate station where guests can personalise their drink with marshmallows, whipped cream or a shot of brandy!
Entertainment is key at a wedding, but current regulations rule out a band or live music. For something that's within the rules try something a little different, like a silent disco. Each guest can choose the music and dance within their own space.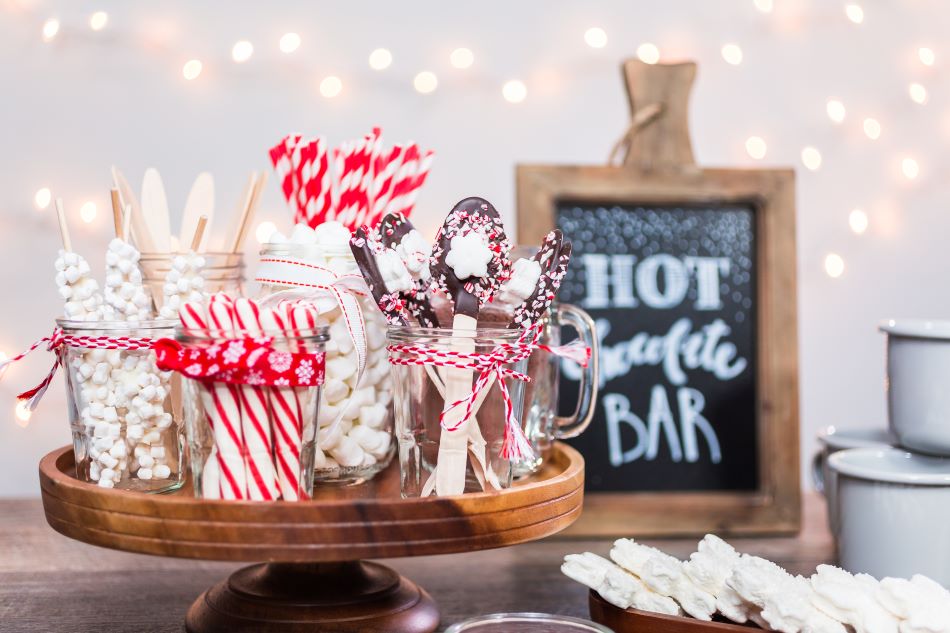 A Time to Wed
When you start to relax about venue, you can also begin to mix up the format of the day and can start to make an occasion of your smaller wedding – in a unique way. For example, why not get married at night? What could be more beautiful than a ceremony backdrop of a thousand sparkling stars. Dress your space with twinkling fairy lights and an abundance of candles. Just magical. Offer guests personalised pashminas to ward off the night chill. End with a firework display to entertain guests. The, hot bacon rolls or kebabs in bespoke wrapping, served with Champagne.
Make an occasion of your smaller wedding by avoiding the traditional wedding breakfast and evening party will help to alleviate any unfair comparisons with the 'usual' wedding format.  Try a morning wedding followed by a brunch meal. Or an early afternoon wedding ceremony, and a sumptuous afternoon tea reception.  Either meals can be dressed beautifully to create a unique vibe…. think of the art deco 1920s era for a stunning afternoon tea.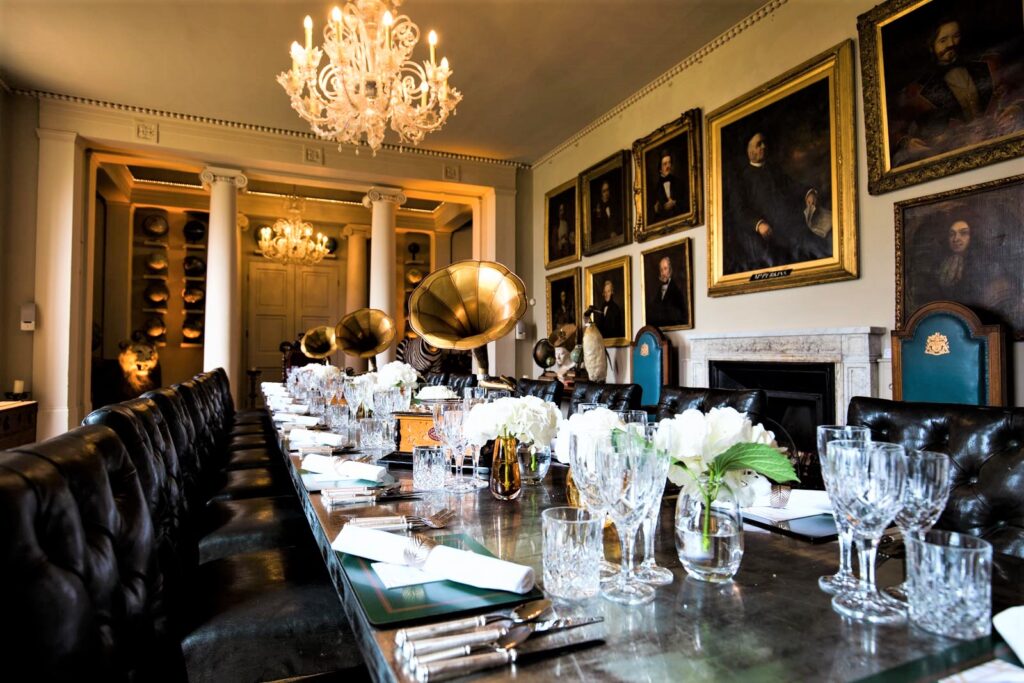 Drive-in Wedding
Drive-ins are all the rage at the minute as event organisers get creative in bringing people together. From drive-in cinemas to, you guessed it, drive-in weddings.  It allows you to make the most of a small wedding ceremony, but invite many more people to the reception! If they stay within bubbles in their own cars, you can scale-up the big day.  Film a small, intimate ceremony indoors at your venue, but broadcast it on a large, outdoor screen so that everyone can catch the action. You can incorporate the latest tech in other ways, by allowing guests to order food from a bespoke app. Or send personalised picnic baskets delivered to each car. We like to go very retro with burgers, shakes and hot apple pies delivered by waiting staff on wheels (roller skates). Think 1960s drive in movies.
Individually wrapped fish and chips in a box are always a favourite, why not brand it up with bride and groom's names and serve with a 'proper' knife, fork and cloth napkin to upgrade the experience.  Or opt for an Asian curry served with rice and piping hot naan.  Add a mini bottle of fizz (complete with straw) to make an occasion of Britain's favourite supper!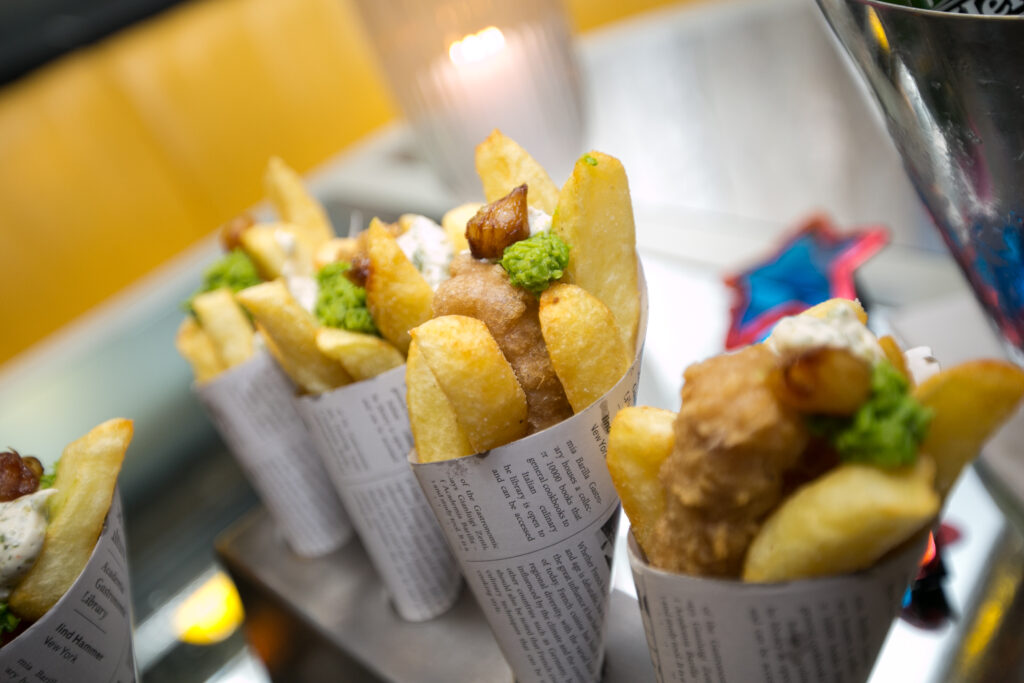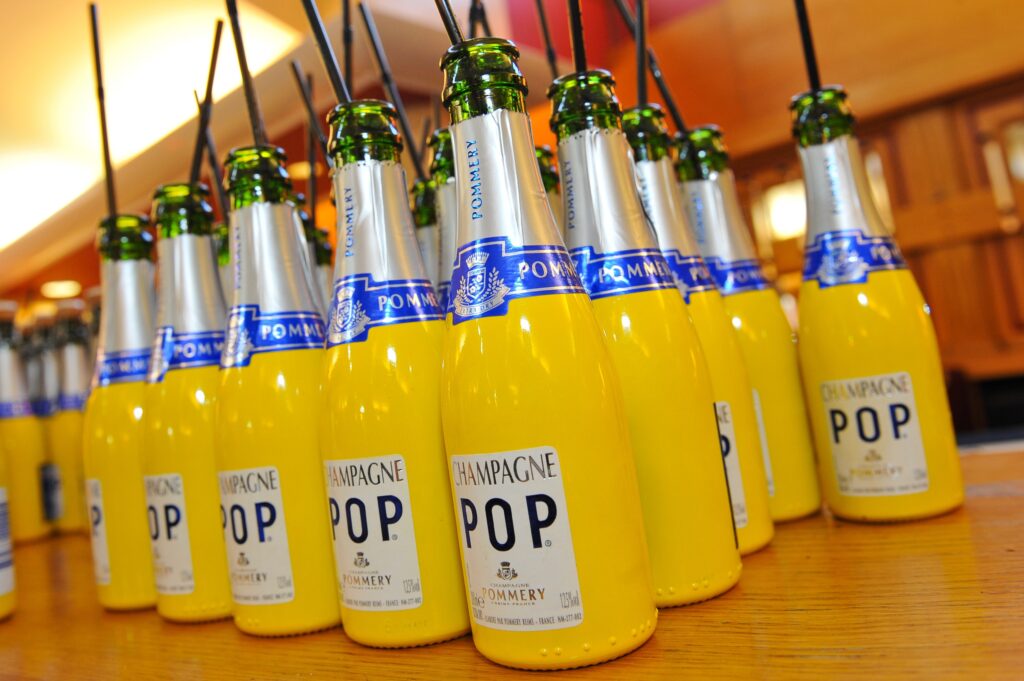 Double the Wedding
Many of our wedding couples are doubling-up on the wedding day, to ensure that they can celebrate with all their loved ones. Have a small, socially distanced wedding ceremony and make an occasion of your smaller wedding with a gorgeous wedding brunch or dinner now. And then issue invites to a wider guest list to attend your vow renewal on the same date next year. You can combine the vow renewal with a sensational party!
By altering your mindset and thinking differently you can still have your wedding day without losing the sense of fun and style. Coronavirus rules in place. Big or small. A wedding should first and foremost be a day of celebration of the couple's love. So, whilst the Covid rules aren't going away any time soon, you can still get married. It's time to embrace the intimacy the situation has given you and make an occasion of your smaller wedding day.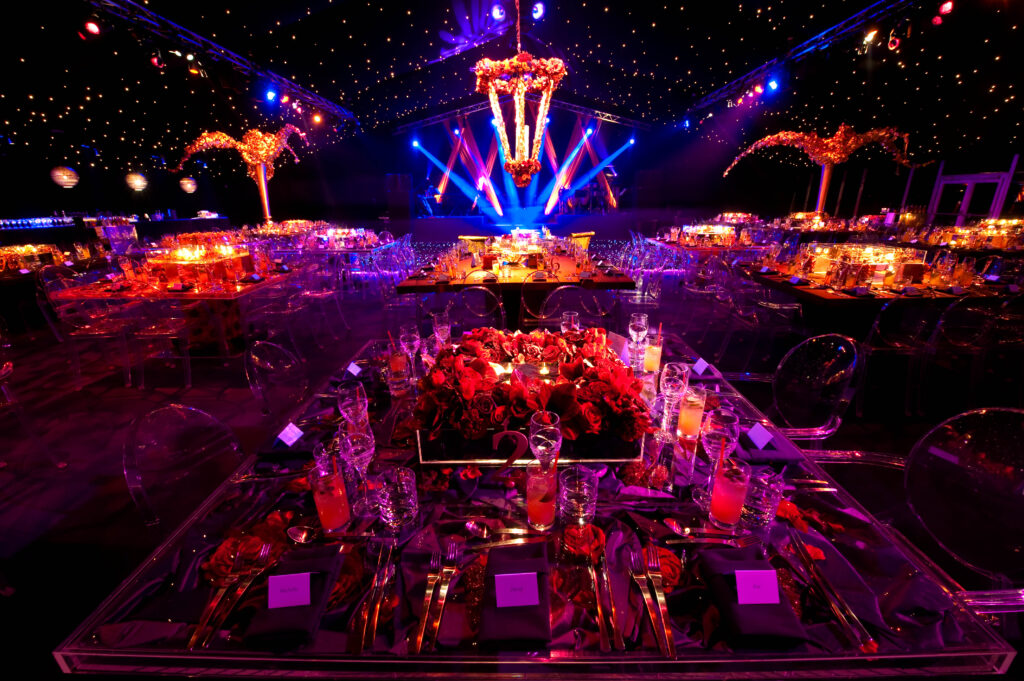 Looking Back to Look Forward
Big weddings haven't always been popular, in fact, the wedding as we know it has evolved considerably over the last hundred years. Look at this article on Country Living which looks at wedding trends over the last century. You may even find some inspiration. https://www.countryliving.com/entertaining/g3222/history-of-weddings/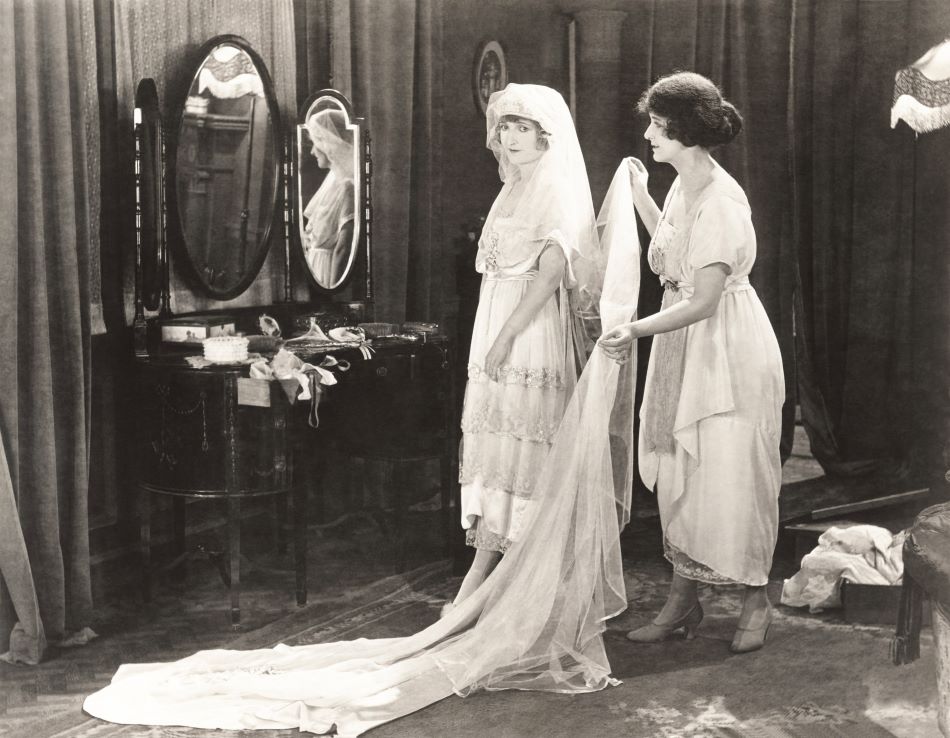 And if you want to incorporate some unique ideas to your micro wedding, take a look  at these ideas from catering to venue choices.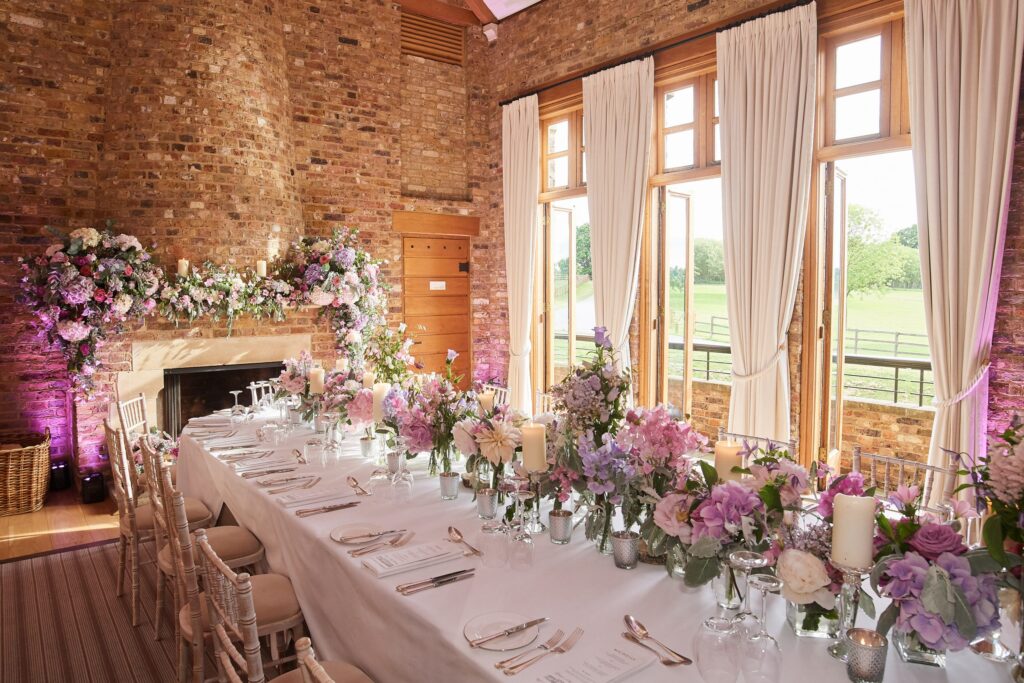 If you have found some inspiration to make an occasion of your smaller wedding day, please share!