Micro Wedding Ideas
*UPDATED 22.07.20* Recently, the Government has said weddings with up to 30 guests can take place in England from 4 July – this is for wedding ceremonies only. Large wedding receptions or parties can't take place. If you do want to celebrate after the wedding ceremony, it must be done within the guidelines. That is, with up to six people outdoors, within support bubbles indoors or outdoors, or between two households indoors or outdoors.
Will this impinge on the celebrations? It doesn't have to. It's always been my view that small weddings can be just as impactful as larger ones. In fact, I've seen a real shift in recent years – couples shunning larger parties in favour of a more intimate ceremony or 'micro wedding'. Our micro wedding ideas bring together stylish tips to make your big day special and memorable, whilst harnessing the best of boutique style.
Post-pandemic, even more than ever, a small wedding can be an empowering choice for couples who just can't wait any longer to tie the knot. It's a chance to focus on only the closest family and friends and feel more in control of the wedding budget.
Here are just some of the reasons I think that the best things come in small packages. As well as micro wedding ideas for planning and décor. Everything you need to know about planning a stylish and memorable small or micro wedding.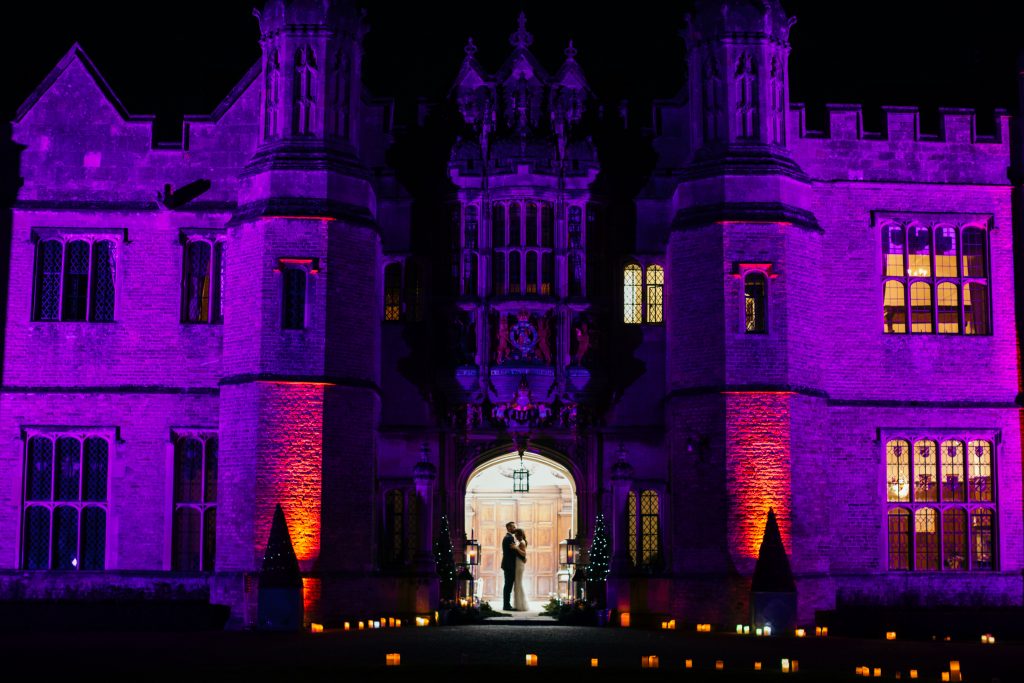 How many people can attend my small wedding?
Firstly,  micro weddings are defined as those with 20 guests or less. UK governments have issued different guidelines.  We hope this will help to explain the latest advice, from the BBC
What are the benefits of smaller wedding?
What a small or micro wedding really does is focus on your ideas. It's a way of sharing your special day with the people who really love you (and visa versa). One thing lock-down has taught us all, is to focus on the important people in our lives.
Smaller weddings also tend to have an incredibly warm, relaxed atmosphere because everyone knows one another. There's no awkward table plan or distant relatives to look after.
It also means you can go to town on the little details that will make your wedding truly unique and memorable, without trying to please too many people.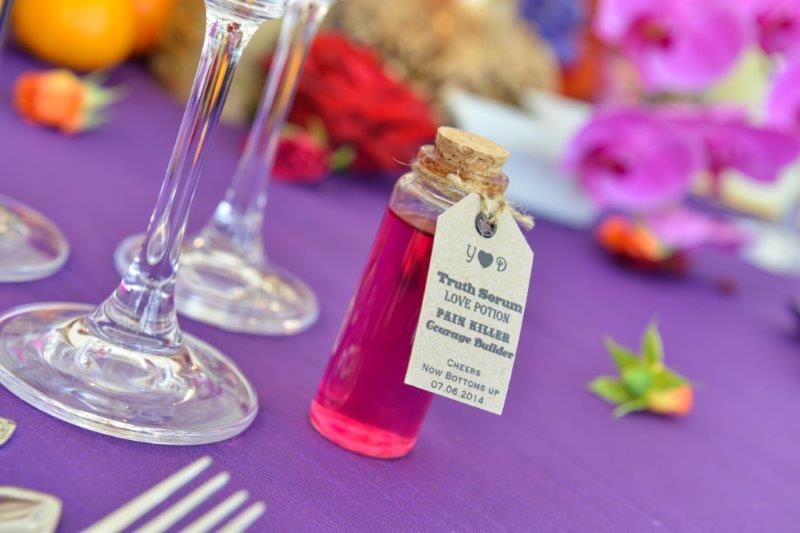 Types of venue that suit a small wedding
Importantly on our list of micro wedding ideas, is your choice of venue. A smaller ceremony opens-up more choice for your wedding. This means that you can look at quirkier spaces that just wouldn't be able to host a wedding with 80+ guests.
With social distancing in mind, however, I'd currently opt for a room that's much bigger than your party requires. And one that has outdoor space that's easily accessible. Weather permitting, an outdoor wedding would be even better under current guidelines.

You can still have all the grandeur of a larger wedding in the spectacular setting of your choice. It's just a matter of organising your space and 'zoning' the area so as not to split your party.
The challenge is to make it feel cosy and welcoming rather than like a large proportion of the guests just didn't show up. I would use draping and lighting in this situation to add texture and warmth. Along with food stations and cocktails bars dispersed around the room, adding a more personal touch to the service and of course limiting the amount of contact guests will have.
Tips for Planning Your Small Wedding
Make a 'can't do without' list rather than how you would normally go about inviting people to your wedding. You can be more selective than usual which is great for the more decisive couples, but if you're struggling to whittle down your list, this a good place to start.
Similar to how you would traditionally categorise guests as day or evening, a big change now may be that you categorise them as actual and virtual. Virtual attendees can enjoy a live stream of the ceremony or you can set up iPads with a Facetime for each one.
Then try to find ways to include those guests who can't attend because they're shielding or because of the limit.
You could send them a home delivery of some of the menu to enjoy from the comfort of their own home, with some of the flowers to bring the décor to their table. Alternatively, something like an afternoon tea or cocktails to make at home would be brilliant to keep the budget down.
Another idea is to ask your virtual guests to do a reading via video link or read out their message at the wedding breakfast, similar to how telegrams would have been included in years gone by.
Of course, this brings a whole new level of wedding etiquette so it's important to be very clear and communicate your criteria for 'real' guests – close family, no children, wedding party only etc. – because of coronavirus restrictions.
Catering Ideas for a Small Wedding
In my opinion dinner is one of the most important parts of creating the right micro wedding ideas. Just because there are less guests doesn't mean it has to be anything less than sensational.

My advice is to swap out the traditional three course meal with an interactive dinner or dessert experience. You can personalise the experience and get your guests opening the door to a variety of creative food ideas. Whether it be a grazing table or Teppanyaki style meal with a live chef, food is no longer just about the eating, it is a culinary experience and often is the most talked about part of the day. There are so many options, from providing a conveyor belt for your appetizers (similar to a sushi restaurant) to revealing a gorgeous doughnut wall after dinner for guests to devour.

Or go completely personal. Individual 'wedding branded' boxes of hot fish and chips. A mini picnic hamper with individual bottles of fizz. A bento box on each place at the table. Or to celebrate Asian food, try a tiffin box for every guest filled with spicy curries and hot naan.
Décor Ideas for a Small Wedding
If anything, a smaller wedding means you can be even more flamboyant and inspirational in this area because, with less guests, there's likely to be more budget. Huge floral canopies are one of our signature styles. Simply divine over my favourite banquet style table – which can't be beaten as a romantic and easily customisable blank canvas.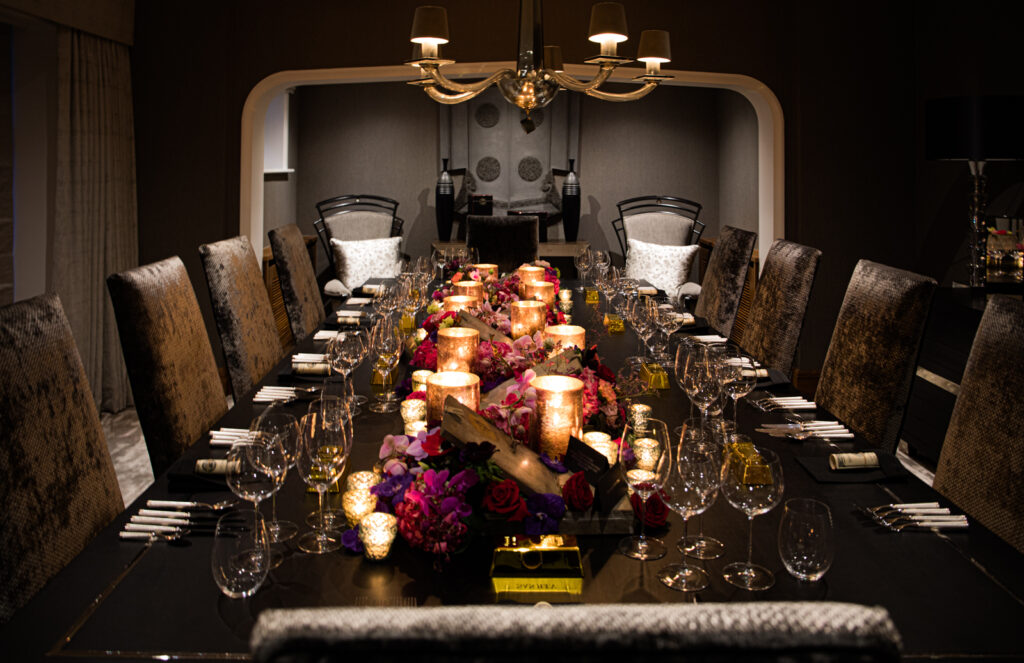 For a small wedding a banquet table has more presence, facilitating conversation, creating intimacy and offering unique options for centrepieces. Creating one long runner down the centre of the table. Fill with clusters of roses, foliage and tea lights. Or a higher structure with eclectic bulbs and flowers hanging above the guests. Seat people 2 metres apart to conform to the social distance rules, and the table will be spectacular.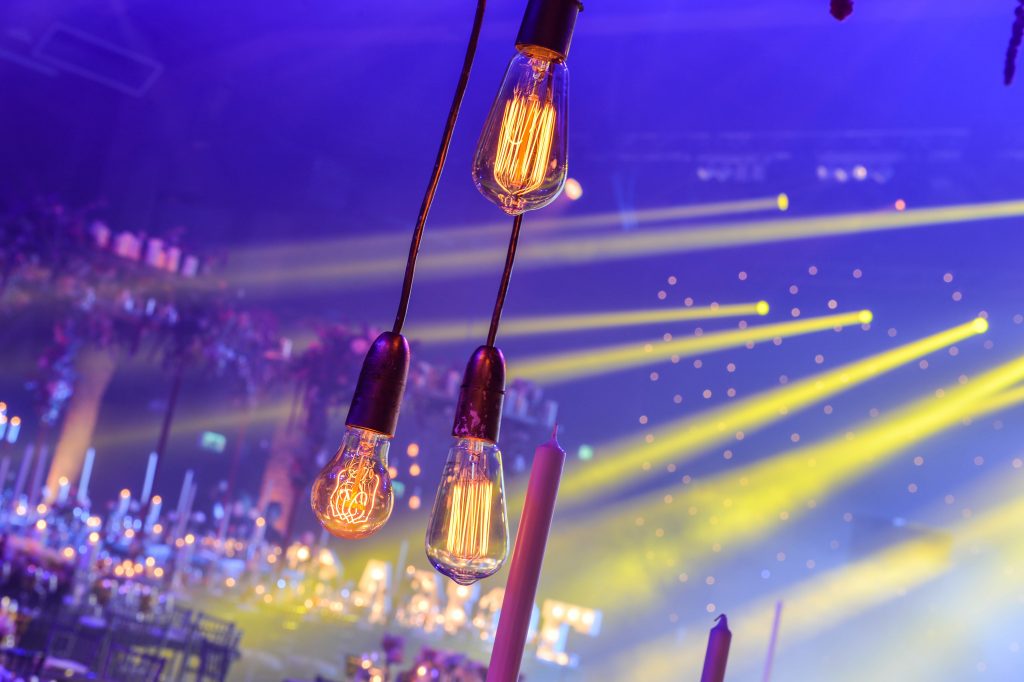 And you can't beat hanging wisteria amid a sea of candlelight for the most romantic of ceremony spaces – especially when outdoors.


Weddings certainly aren't going to look the same for a good while, so rather than be disappointed, try to look for the positives in a smaller get together and be creative in how you can involve your wider circle of family and friends. Work closely with your wedding venue or planner to generate bespoke micro wedding ideas and ensure social distancing rules are managed. Measures including additional hand sanitiser, room cleaning and staggered arrival times for guests will become commonplace. But they don't need to detract from the style and fun of your wedding day. Embrace the smaller scale by infusing with unique, personal touches. Make this small 'big' day, a special day.
NOT JUST AN AFTERTHOUGHT
If you are also planning a business event, check out our tips for TEAM BUILDING DURING SOCIAL DISTANCING. With a little social distance tweaking, there are also some more lovely ideas for micro weddings here.
Please note: Our photography was taken prior to the Coronavirus pandemic.