PRESS ROOM
FOR TLC's LATEST BLOG POSTS – CLICK HERE
Welcome to the Taylor Lynn Corporation (TLC)
Online press room where you will find a selection of press releases, media articles, the latest news and our image library.
TLC is one of the leading event organisers in the UK with an enviable depth of event experience and creativity. With headquarters in Manchester, the company works across Europe specialising in high quality corporate event management, product launches and conference or incentive event planning, and is also one of the country's most high profile wedding planners, party organisers and special event consultants.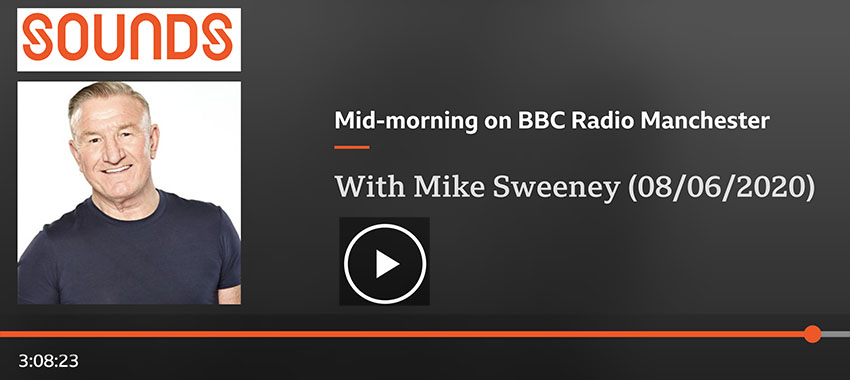 Liz Taylor shares the journey of creating her podcast, Events That Made Me, with BBC Radio Manchester's Mike Sweeney. Start at 13:08 CLICK HERE TO LISTEN
---

Mash Sessions: Martin Fullard talks to Liz Taylor on staying positive in the face of Covid-19
---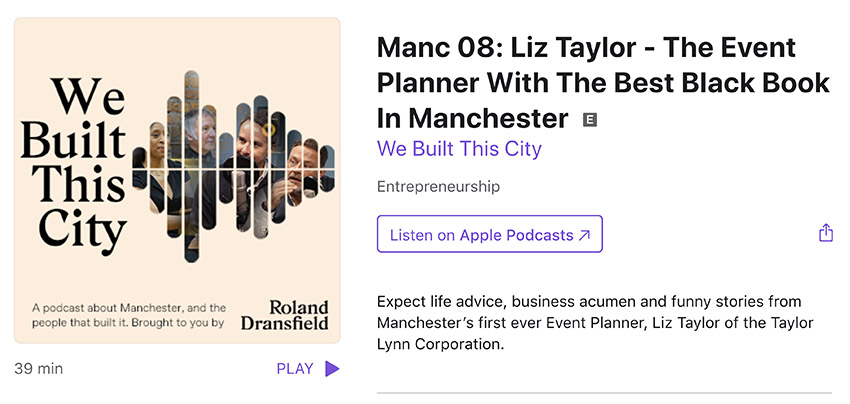 'Although I love that my work takes me all over the world, I will always love Manchester, I will always call it home and I will always run my business from the North West. I love what we stand for as a city" – Liz Taylor
CEO Liz Taylor joins fellow Mancunian businesswoman Lisa Morton of Roland Dransfield on her podcast "We Built This City". To Listen Click Here.
---

Liz Taylor shared over 30 years of business experience with students at MMU Business School. Focussing on the role of leadership, Liz entertained and educated her audience with stories around developing her own unique leadership style.
---

Liz discusses the appeal of Halloween parties for people all ages, with Talk Radio's Mike Graham.
---

Liz Taylor discusses her early years, career, love of music and living with THAT name, on BBC Radio Manchester's 'Manchester People'.
---

Liz Taylor discusses her career, starting at M&S and how further education was not for her, on BBC Radio Manchester's 'Manchester People'.
---

Liz Taylor talks about the early days of her career and whether 3 husbands is all she has in common with the Hollywood Liz Taylor, on BBC Radio Manchester's 'Manchester People'.
---

Liz Taylor chats about life as the Millionaire Party Planner and planning celebrity parties for Gary Barlow, on BBC Radio Manchester's 'Manchester People'.
---

Liz chats to Mike Sweeney at BBC Radio Manchester about charity and celebrity. Click here to listen 1:46:36 in to the show
---
The average wedding in the UK costs £27,161 – and a new survey says guests pay £1,015 on average to be there. So what can brides and grooms do to keep the cost down? Channel 5 News talks with Liz Taylor, wedding planner.
---
North West PA of the Year Awards 2018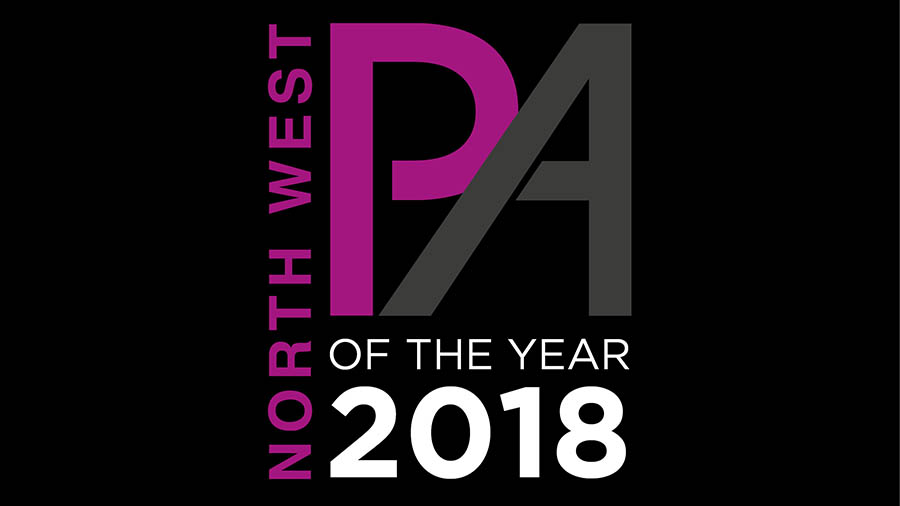 As the annual North West PA of the Year Awards opens for entries this month, Manchester-based event management company, the Taylor Lynn Corporation (TLC), is announced as a key sponsor for the event taking place on October 25, 2018 at Manchester Cathedral.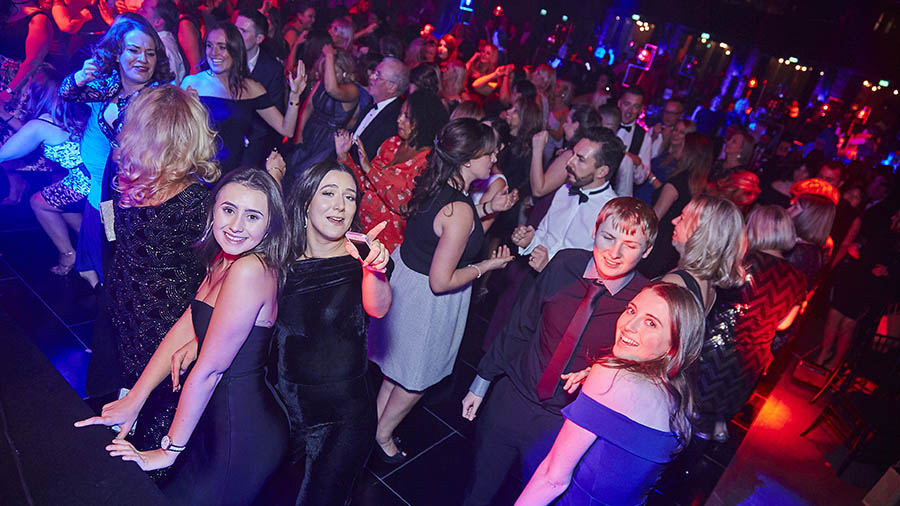 CLICK HERE FOR MORE INFORMATION
---
Gary Barlow to Headline Charity Event this Autumn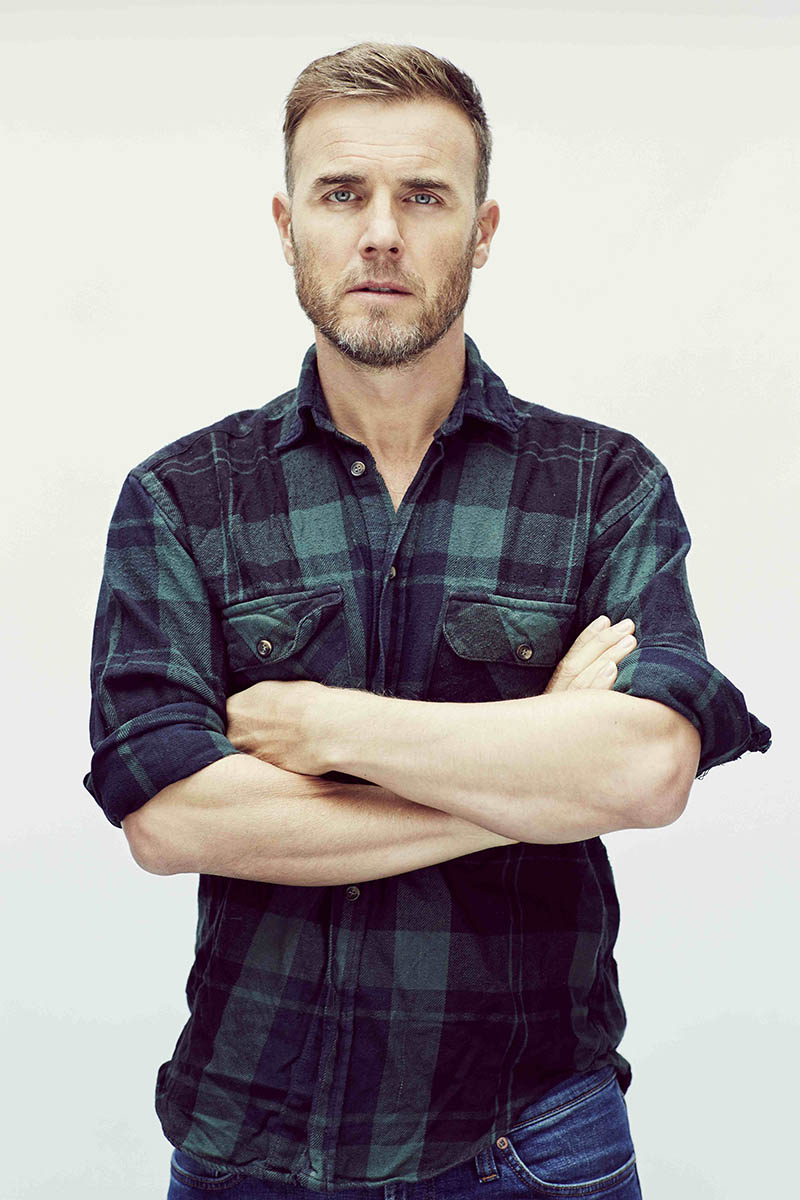 (@blairgetzmezibov)
Liz Taylor and the team at TLC, is spearheading a charity event this autumn that brings Gary Barlow back to Manchester to give an exclusive performance.
This spectacular TLC production will raise money for Child Bereavement UK and The Red Sea Pedestrians (in support of Royal Manchester Children's Hospital Charity).
Gary Barlow will headline the event, being held on Thursday, September 27, 2018 at Victoria Warehouse, Manchester, and it will be hosted by football legend, Gary Neville.
CLICK HERE FOR MORE INFORMATION
---
Little Black Book of Party Secrets!
Liz was delighted to be asked to talk about her 'little black book of party secrets' at the UJIA fundraising event in Leeds earlier this month, raising £2500.
CLICK HERE FOR MORE INFORMATION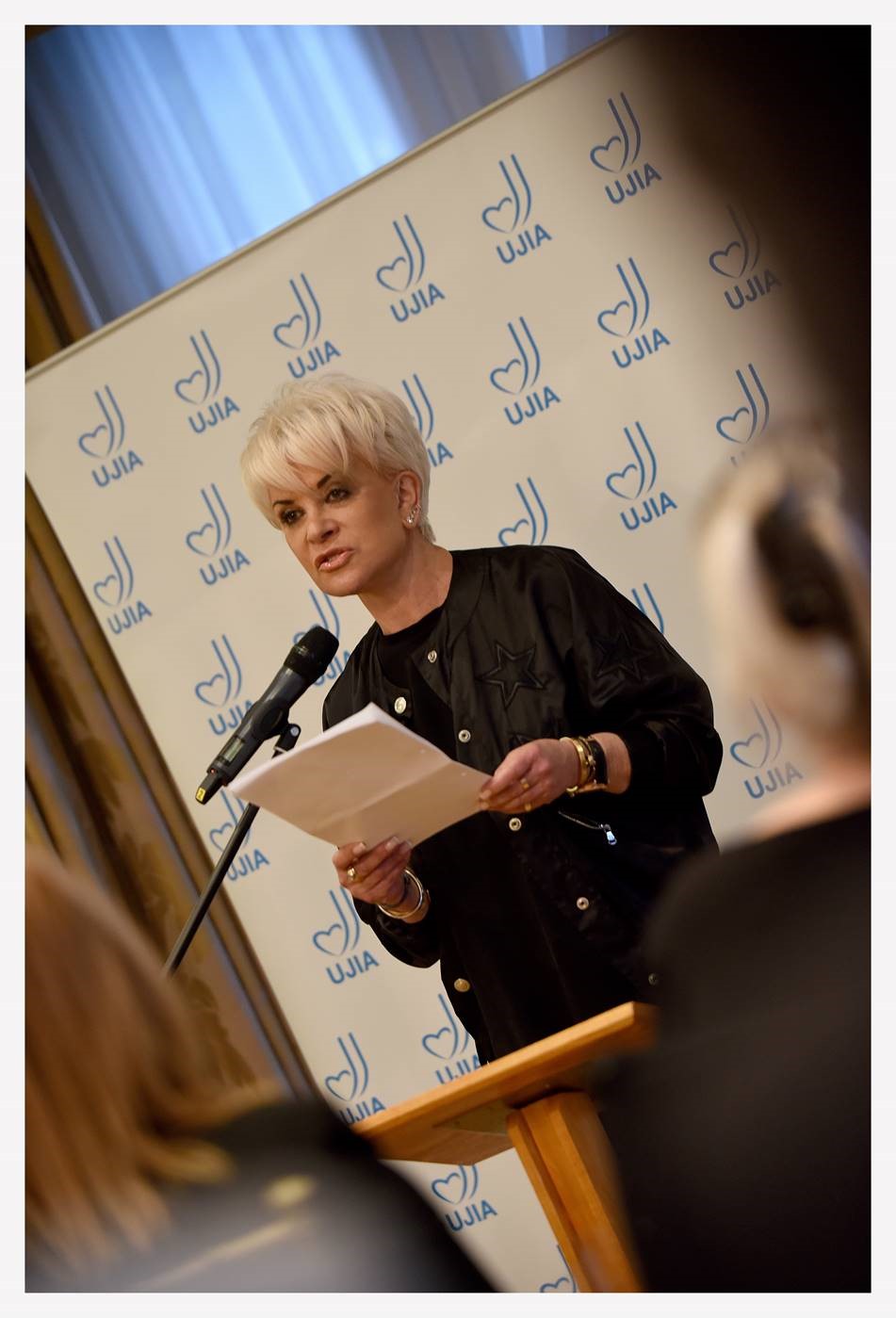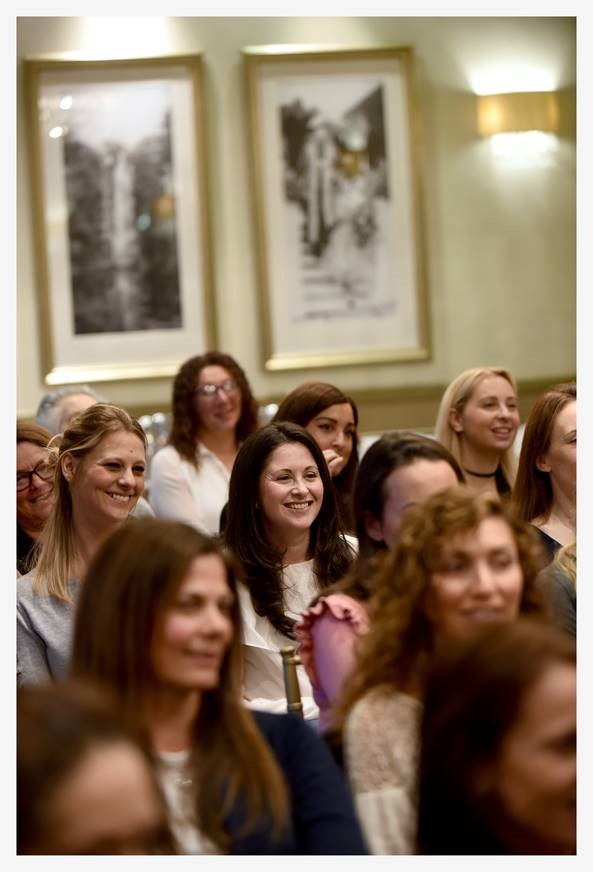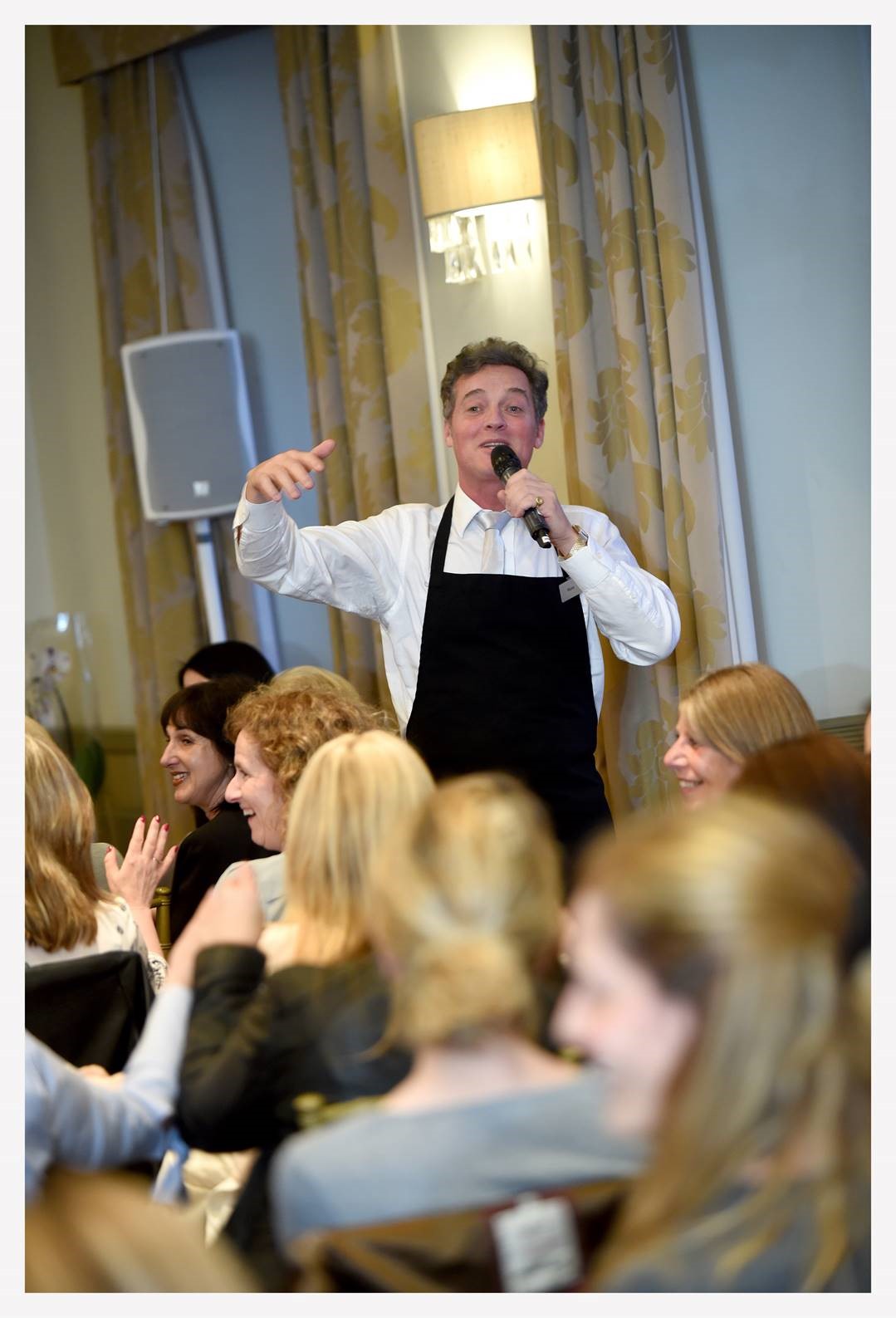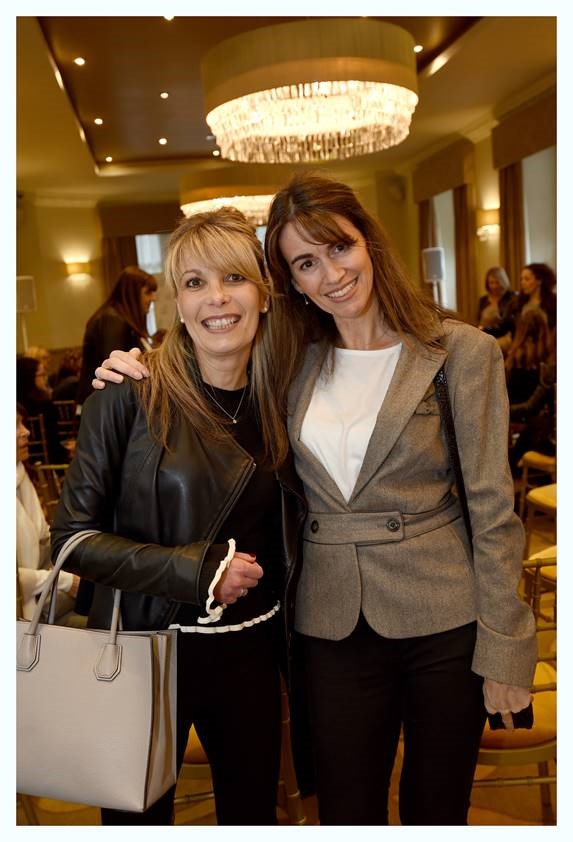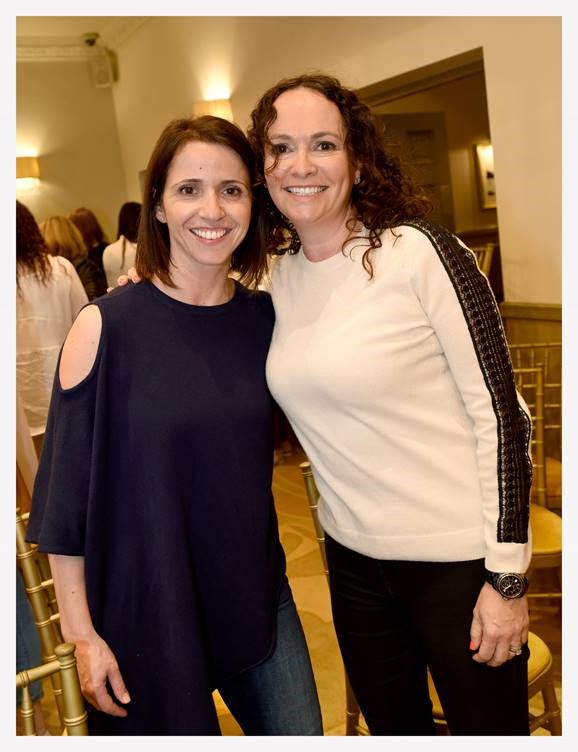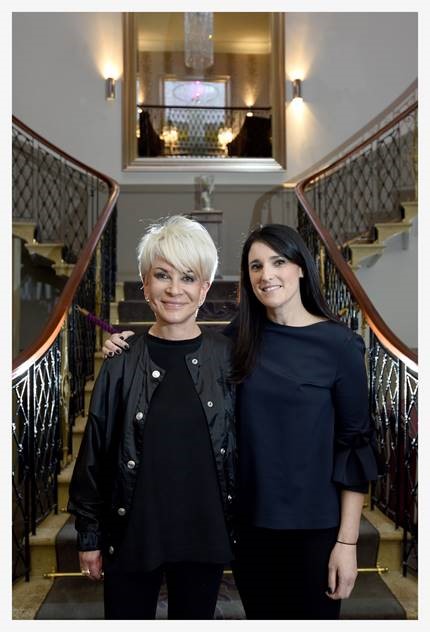 ---
Wedding dilemmas on This Morning?
Liz answered viewers wedding dilemmas in a phone-in segment on ITV This Morning. From seating plans to inviting step-parents and having pregnant bridesmaids, Liz's clear and experienced advice set callers on the right path.
---
Liz Taylor helps to raise nearly £5k for local charity
Liz Taylor joined forces with the Nightingales fundraising committee to raise nearly £5k for Heathlands Care Home in Prestwich, north Manchester. Liz hosted 'An afternoon with…' styled event at retail emporium Sofas & Stuff located on Dearman's Place, Salford, where 'The Millionaire Party Planner' entrepreneur gave an insight into how she launched TLC and rose to the top of her industry.
---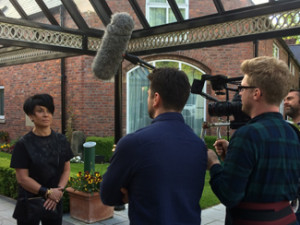 Thanks to our wonderful clients and everyone involved in the making of 'The Millionaire Party Planner' programme (aired 30 Dec, Ch4) – especially our amazing team and fabulous suppliers. Every one of you is integral to the success of our events. You are the most creative and inspiring people.  TLC is proud to work with you all.
For more information please contact:
Sarah Lewis on 0781 792 8132
or email: slewiscomms@msn.com
---
Get in touch now:
Manchester Tel: 0161 876 6266
London Tel: 0207 723 5833
Fax: 0161 877 9217
Email: taylor.lynn@tlc-ltd.co.uk
Connect With Us

---
---