Are you ready to banish the banquet and buffet? There are so many exciting catering options for weddings now, the choice can seem overwhelming, so we ask award-winning wedding planner, Liz Taylor of the Taylor Lynn Corporation, to share her thoughts on the move towards more casual wedding catering, and asked her why finger foods are proving so popular.
"Where a traditional wedding breakfast is brilliant for those who want a formal structure to their day, it isn't for everyone," says Liz.
"In recent years, I've found more couples are breaking with formal traditions in favour of a more relaxed occasion. Often the wedding breakfast is abandoned in favour of one incredible party. The same can be seen in the couple's choice of wedding dining experiences too, with the rise of options like food stations, sharing platters and innovative finger food."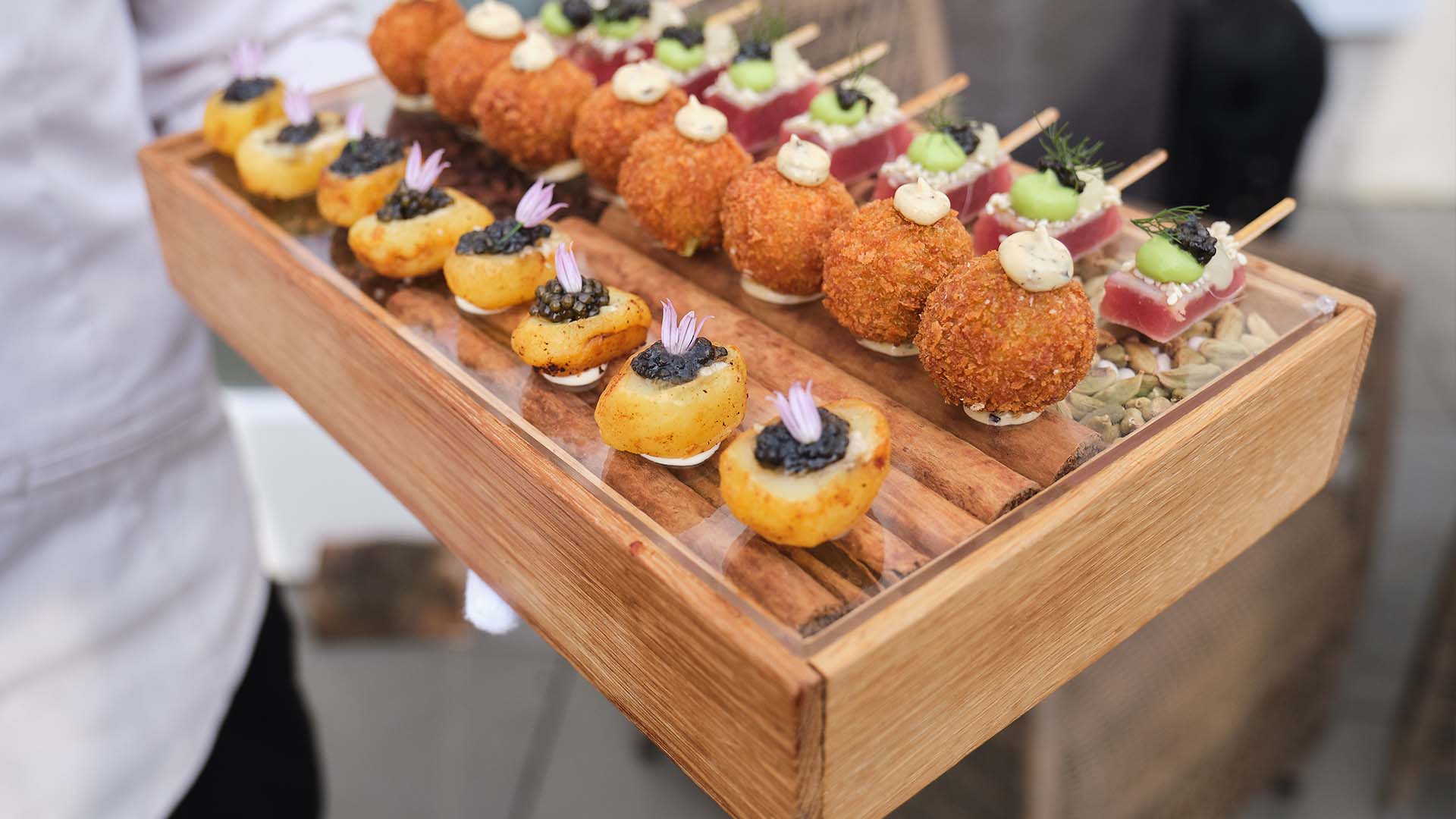 "Bite-sized mouthfuls of creative foods encourage guests to mingle and chat whilst they eat," says Liz. "All tastes and dietary needs can be catered for with ease, and there doesn't need to be any compromise. You can create a multitude of small dishes to suit everyone's tastes and include the couple's favourite foods, too."
Liz continues, "Imagination is crucial. Props, lighting, and a sense of theatre can enhance the dining experience, tying your catering into the wider theme of the day. This is where the culinary wow factor can be seen. I like to serve dinner with a side of melodrama!"
Here are Liz's top ten wedding finger foods ideas.
>>> CLICK HERE TO READ THE FULL ARTICLE IN THE GAY WEDDING GUIDE