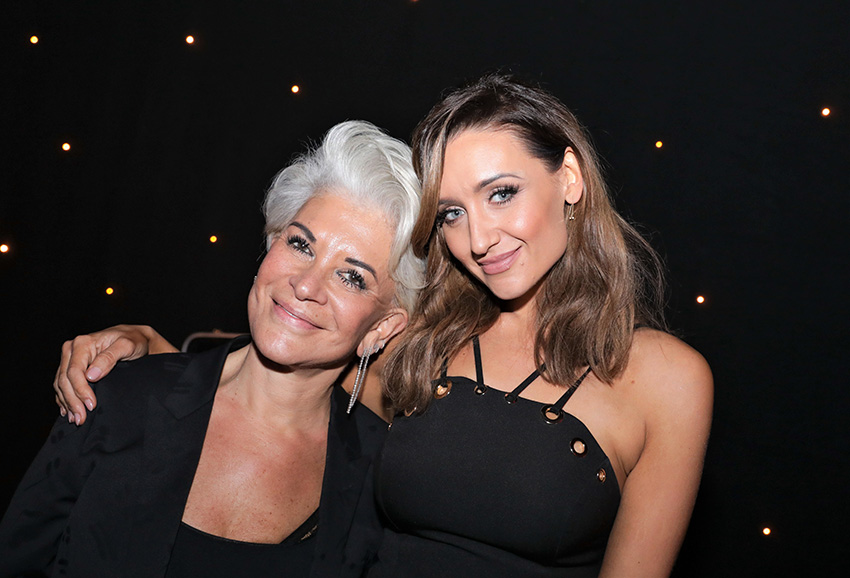 Pro Manchester article: Click here to view the full article
'Events That Made Me', the exciting new podcast from award-winning event planner, Liz Taylor, launches on June 3, 2020 with a double edition release of interviews. The first two podcasts feature actress and star of Strictly Come Dancing, Catherine Tyldesley, and the inspiring and flamboyant royal florist, Simon Lycett.
As founder and CEO of corporate and private event planners, the Taylor Lynn Corporation (TLC), Liz has worked closely with a wide variety of celebrities, business leaders, entrepreneurs and inspirational community leaders over her 36-year career.  Many now feature in the 12-part podcast which will be available on Apple Podcasts, Spotify, Google Podcasts and more. With every show there will be a bonus episode called 'Air Extension', where Liz explores key themes uncovered in her interviews and how you can use the advice given to benefit business or life goals.
In her own uniquely engaging and direct style, Liz encourages guests to talk about the events that have guided their lives, those big decision moments and events that changed the course of their careers.  In the process, often uncovering the insecurities, people and inspirations that have shaped who they are today.  For a taste of what is to come, listen to this trailer of forthcoming shows: https://podfollow.com/etmm-liz-taylor
In the first podcast, actress Catherine Tyldesley talks of her passion for becoming an actress and how it felt to secure her famous role on Coronation Street: "As a child I was always talking and singing.  I then fell in love with drama and I can't imagine doing anything else."  She adds: "I'd grown up watching Corrie and was a huge fan.  Landing that job was a dream come true."