Summer into Autumn Wedding Flowers
In terms of floral wedding décor, the transition from summer to autumn is one of the most noticeable seasonal changes. Out go the peonies, fuchsia and gerbera and in come red roses and luxurious lilies. The bright, high energy colourways and pretty pastels make way for a richer tonal palette too. But that doesn't mean you can't have show-stopping flowers at an Autumn wedding. In our trends to watch out for with Summer into Autumn Wedding Flowers, we show how to update some of our most sought after summer wedding looks with an autumnal twist.
#Look 1. Summer Fruits
One of our favourite designs for Summer into Autumn Wedding Flowers is combing tables featuring a long Perspex trough running the full length. In this, we float tea lights and seasonal fruits and blooms. This look can be transformed for autumn with ruby red apples and by weaving in rustic bark and foliage. Use scents of the season as a finishing touch to make your room smell as good as it looks. Muskier scents like sandalwood and aromatic spices often take to the fore at this time of year.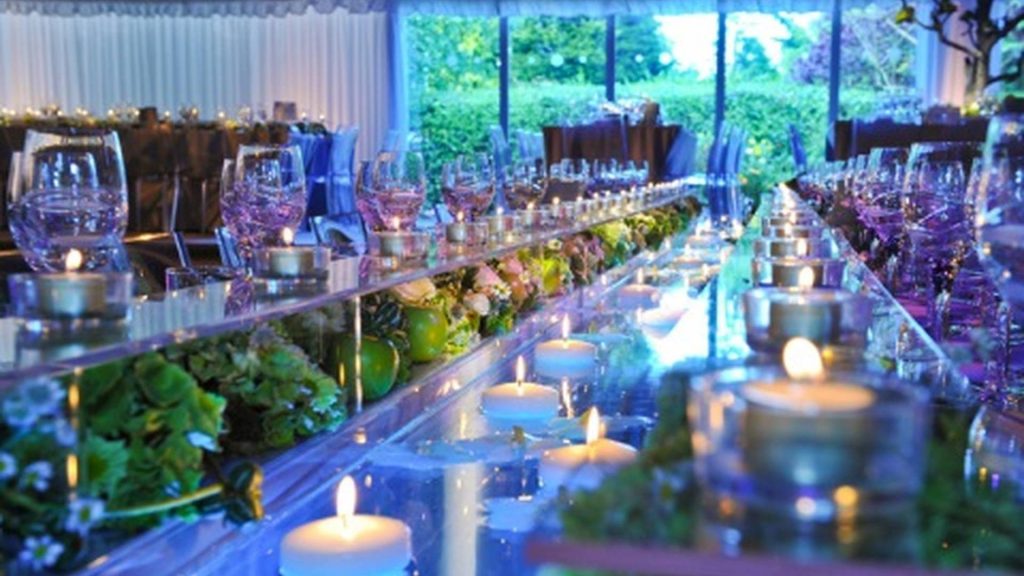 #Look 2. Gold Leaf
We're often asked to replace traditional floral plinths with a summery avenue of trees to line the aisle. In Autumn the colours of the leaves will be even more enchanting as they turn with the change of season. Trees can also be extremely effective in wedding décor, adding both height and drama to table centres. And what better way to dine than under a canopy of crimson and amber foliage. "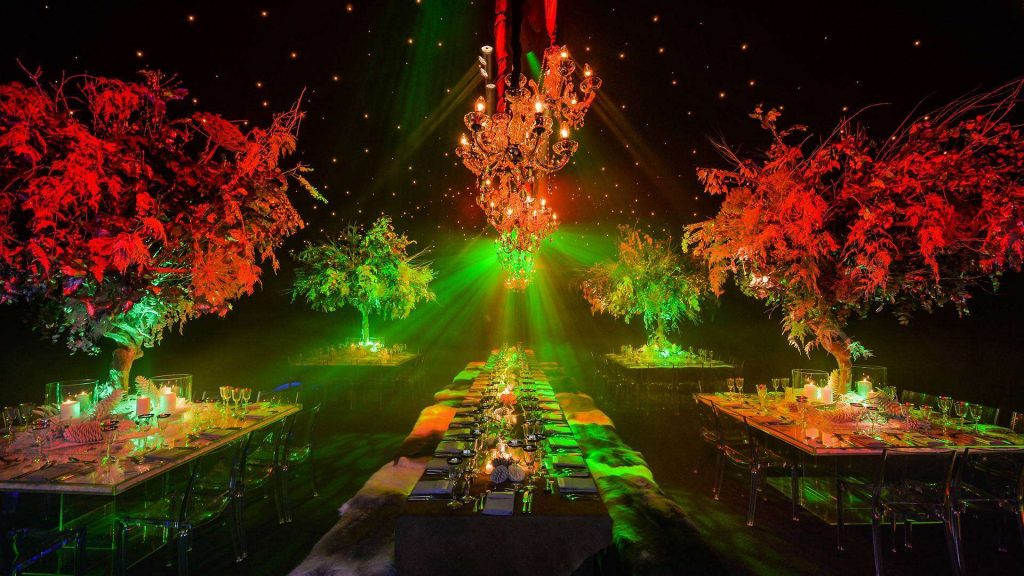 #Look 3. Floral Canopy
One of the best flowers to achieve this abundant look is wisteria, which blooms from May – June, so there's a small window for using the real deal. A way to extend a floral canopy's life way beyond a couple of months would be to use faux flowers – and there are some brilliant imitations around. Alternatively, focus on greenery for the trailing elements of the canopy, ivy works particularly well, then weave in some seasonal blooms to match your colour palette. Rich, warming orange tones are offset beautifully with coloured table linens.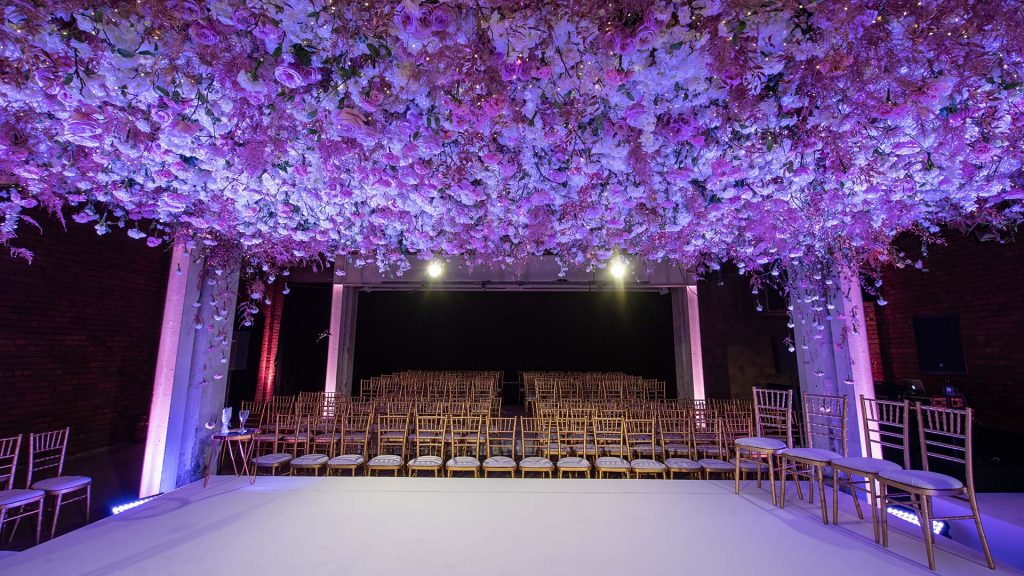 Related Topic: Creative Ways for Using Flowers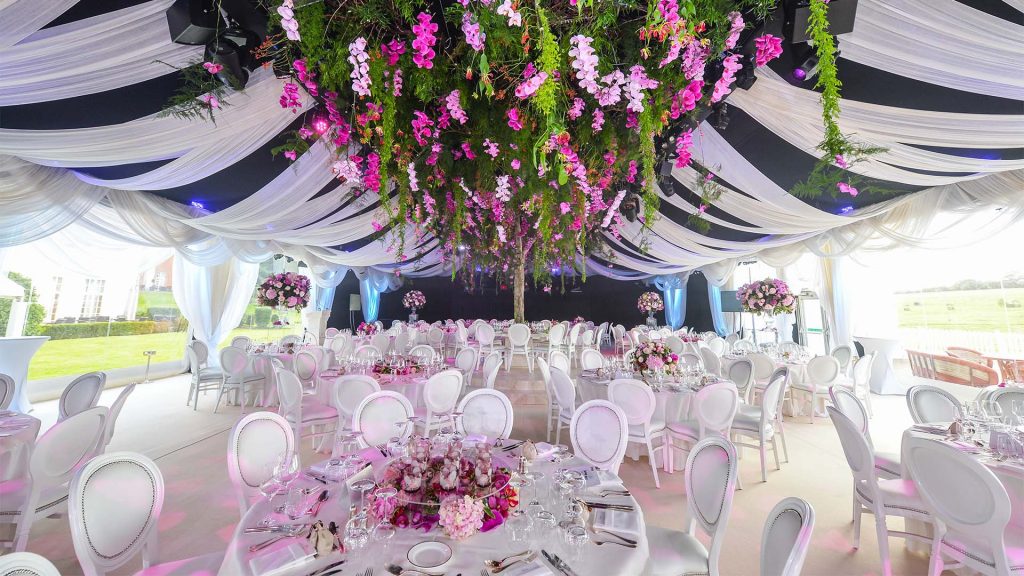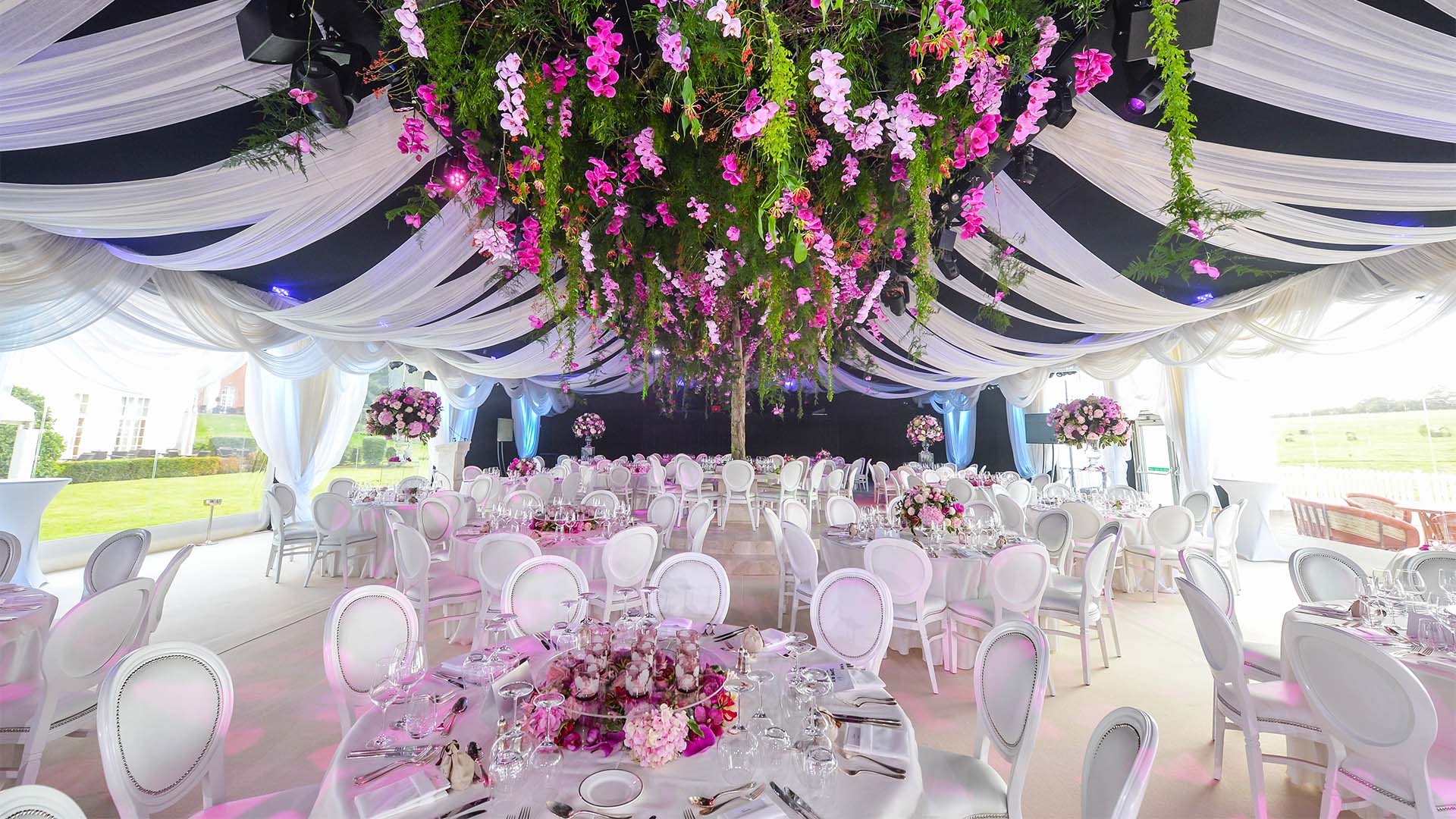 Look 4. Pressed Flowers
Fourth on our tips for Summer into Autumn Wedding Flowers, is a design that sees beautiful cut flowers and leaves pressed between a sheet of Perspex and a glass or Perspex table top. Sitting underneath the table settings, this expertly shows how using seasonal flowers creatively can be affordable and still achieve stunning effects. It would be really easy to replace these pretty pastel blooms with seasonal colours and berries. Perhaps even weaving in some fragrant herbs like rosemary and thyme to bring in all of the senses.