TLC Explore the Best of Edinburgh
Staycation is predicted to be big business this summer.  As international travel restrictions are in force, many are looking to the British Isles for a summer holiday. In this destination guide to Edinburgh, TLC's business development director Lauren Worsley highlights some of her favourite places, for both business and pleasure, as you explore this incredible city.  An elegant city. Packed with character. Lauren says:
Edinburgh is one my favourite places for a city break. And the Scottish capital is a great place to visit all year round too. I have been lucky enough to experience Edinburgh's festive season at Christmas and enjoy the markets with a mulled wine in hand, as well as watch the city come to life in August; when The Fringe festival takes over the city and attracts people from all over the world.
Best Airline: British Airways
Firstly, in our destination guide to Edinburgh is 'how do you get there'? Seeing as you'll have to travel the full length of the UK, flying is definitely the most efficient way to do so.  EasyJet and British Airways are the primary airlines that fly this route. Departing from any of the several London Airports as well as from other cities in the UK such as Manchester and Bristol.  Social distancing in mind, some will prefer to avoid commercial airlines for the moment. Private jet charter is available from Edinburgh Airport. Plus, with its close proximity to the motorway and city centre, this is an excellent choice for business or leisure flights for those wanting to arrive in style!  Alternatively, rail links will take you directly into the heart of the city.
Best Hotel: The Witchery by The Castle
Next, you will need to find a place to stay and with a huge number of options on offer you may be overloaded. If you are looking for a stunning place and that feeling of exclusivity, The Witchery by the Castle is the most spectacularly atmospheric destination to stay at.  It is essentially a restaurant with nine lavishly decorated suites, but nevertheless the perfect hideaway for incurable romantics or a special occasion. Dine in the surroundings of the Witchery or among the charms of the Secret Garden and you will have an unforgettable experience and devour the most decadent meal.
If you are looking for something a little more fun. New Town's Tigerlily is the very epitome of the design hotel, boasting 33 incredible handsome bedrooms with an opulent bar and restaurant at a much more affordable rate. Even better that you can hire a private space for up to 50 guests to host the trendiest party of the year!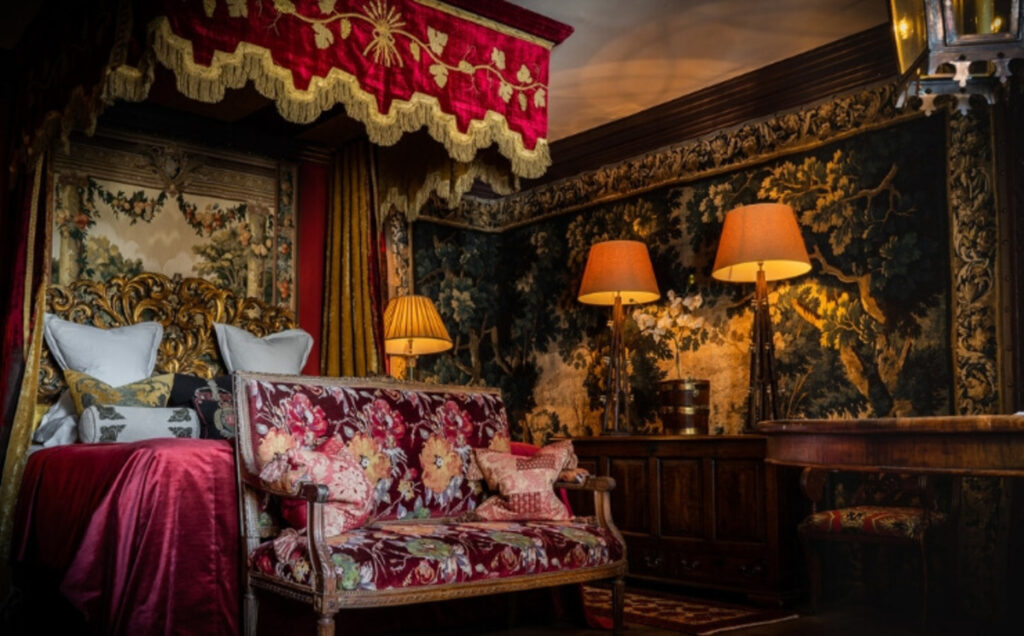 Credit: The Witchery
Best venue for a private event: Borthwick Castle
It HAS to be Borthwick Castle! After organising two incredible events at one of Scotland's most incredible castles, my destination guide to Edinburgh would not be complete without it.  Borthwick Castle offers tranquility, opulence and the quintessential Scottish castle experience. There are twelve uniquely designed bedchambers with lavish bathrooms, magnificent yet intimate dining and lounge areas. You will have breath taking views and the ability to explore for miles. With the castle being only 30 minutes away from the city centre, it is the perfect location for any event. A wedding, a special occasion or even the perfect retreat for corporate meetings, incentive programmes and product launches. Its one to really impress your clients.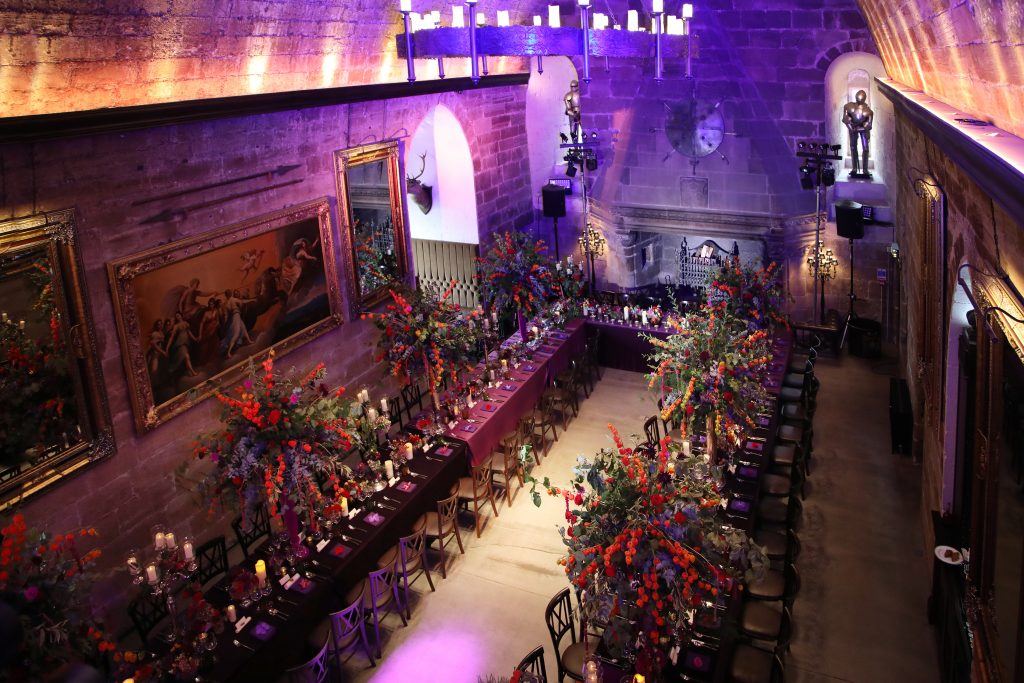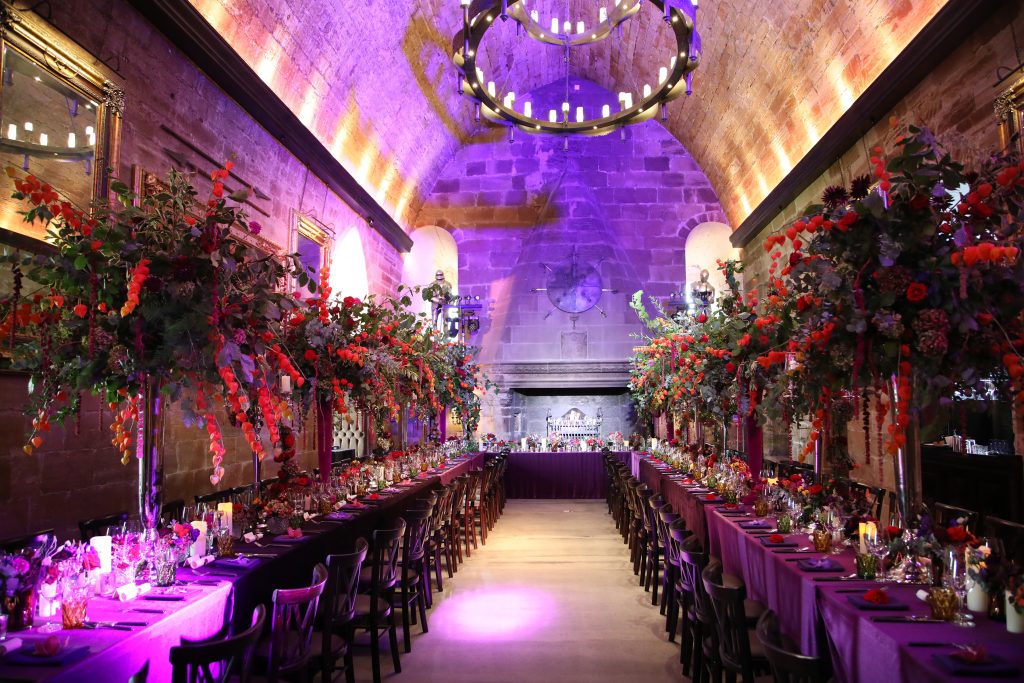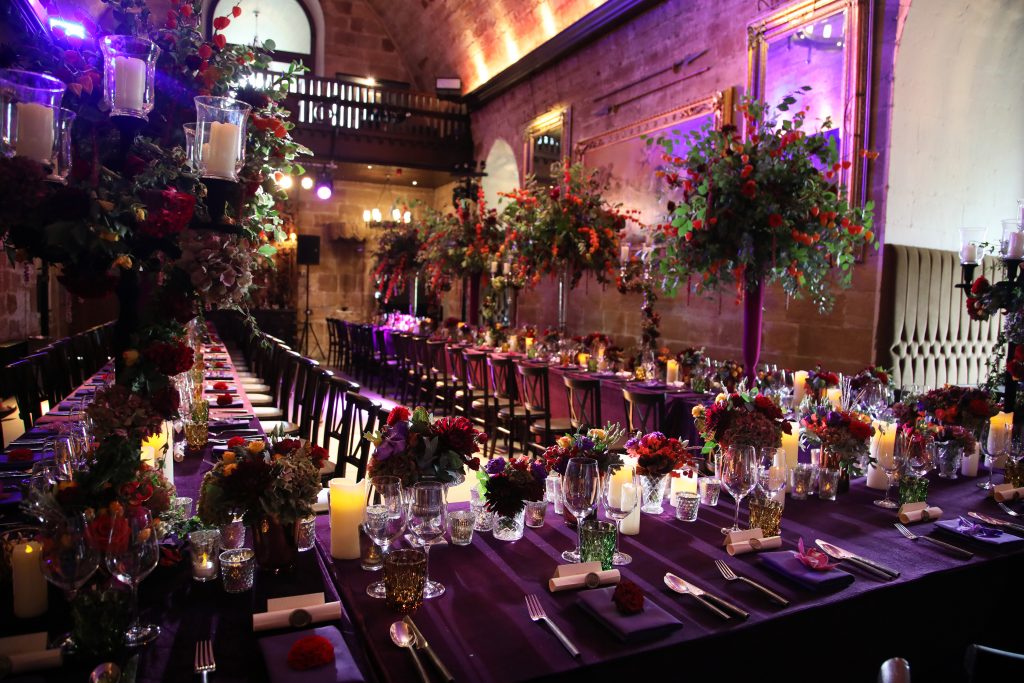 Best rooftop bar: Rooftop Terrace at the National Museum of Scotland
Whilst I know this doesn't seem the most likely place to find the best rooftop in town. Sitting on top of the National Museum of Scotland, sipping on Rosy Lee Martinis or a G & T while overlooking the Royal Mile, Edinburgh Castle, the New Town and the Braid Hills is something that you won't forget in a hurry. This wrap around terrace is located on the fifth floor of the museum and is a must visit for the incredible views. It is also known as a celebrity hot spot in the city! After enjoying your drinks and taking in the panoramic views, why not move indoors to the Tower restaurant and experience fine dining at its best! End your busy day of site seeing by looking around the museum and finishing in style of the fifth floor!
Best lunch spot to wow a client: The Dome
Has your client come to Edinburgh specifically to meet with you? If so, The Dome is the place to take them. This former bank head office soars overhead like a latter-day cathedral. It boasts pillars, porticoes and columns before you even step inside. They serve an extensive lunch menu including Scottish favourites to enjoy while you take in the details of one of the most impressive restaurants Edinburgh has to offer. Take a seat outside on the terrace if you are there in summer or even better if you are in Edinburgh during the Christmas period where the dome becomes even more extravagant. The Dome will certainly make a lasting impression whatever time of year you visit.
Best restaurant to impress for a business dinner: The Kitchin
What better way to wow your client's than by taking them to an award winning, Michelin-starred restaurant for a private dining experience to remember? Tom Kitchin's restaurant offers a private dining room for up to 20 guests to enjoy. The menu embodies his ethos of seasonal cooking from nature to plate. They offer a tasting menu for guests to enjoy which you can pair with matching wines to really wow your guests! It is also located just outside of the city in the gorgeous town of Leith. it is a bit of a hidden gem, so this will really impress your clients as they walk along the secluded waterfront to this restaurant.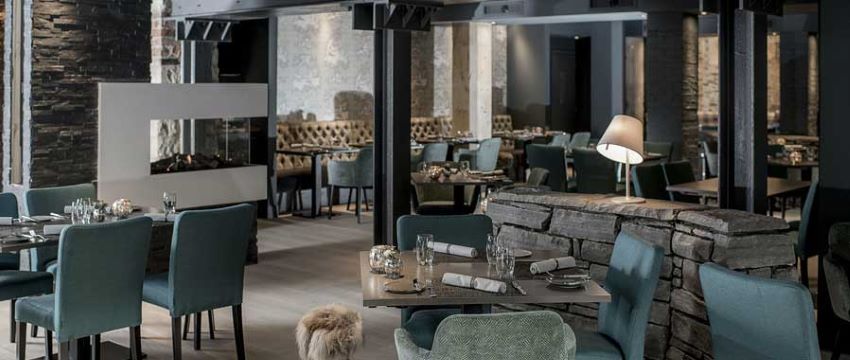 Credit: The Kitchin
A 'hidden gem'
Our destination guide to Edinburgh wouldn't be complete without this hidden gem. Bryant & Mack Private Detectives. It takes a little more work to find than most of Edinburgh's bars, which are right under your nose. But that makes it all the more exciting when you finally find it. Disguised as a Private Detective agency from 1930's America, this really is a top-secret cocktail bar that you just HAVE to visit. You'll be handed a confidential envelope on arrival which divulges the carefully curated cocktail menu, so choose wisely and enjoy!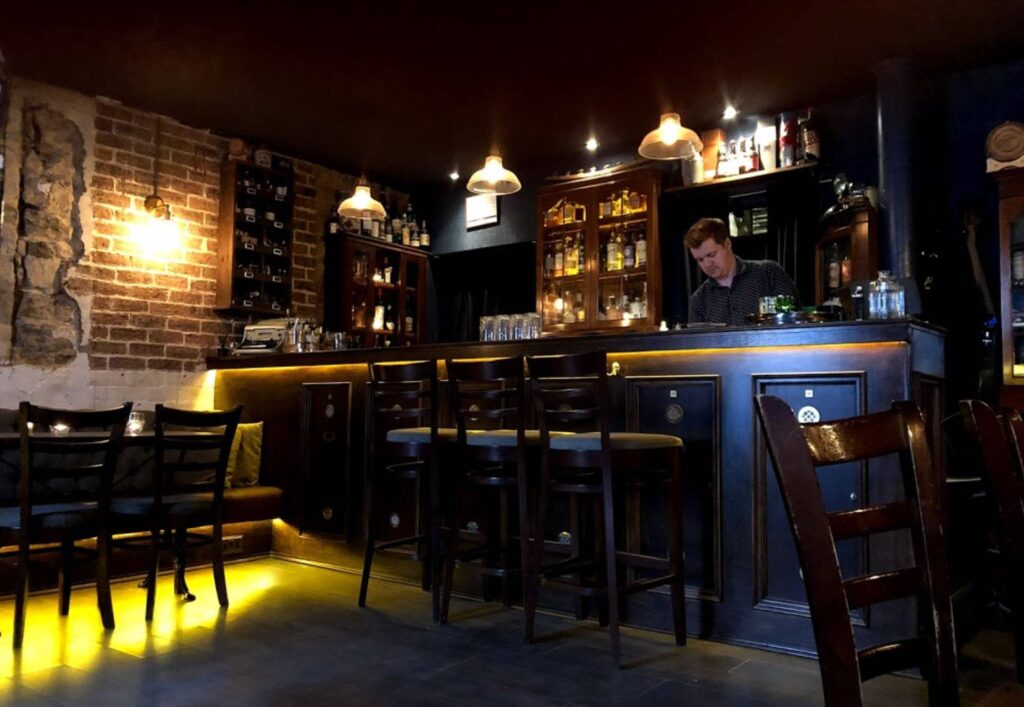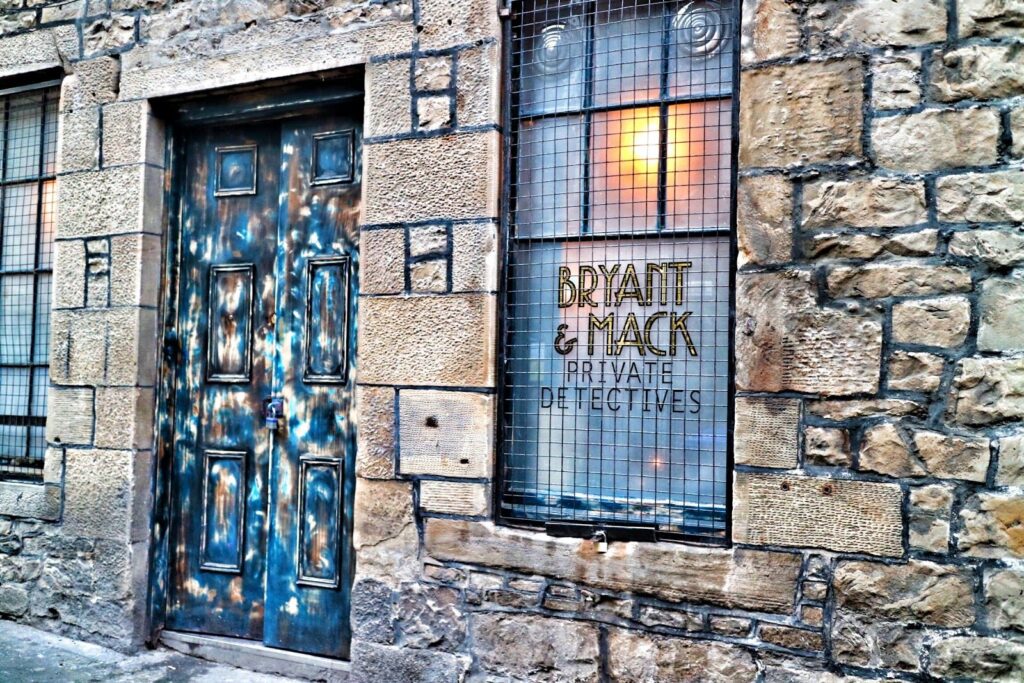 Credit: Bryant and Mack
What interesting fact could you tell a client?
If you visit Edinburgh, you are sure to go and visit the castle within the first few hours after wandering up Royal Mile. But did you know that Edinburgh Castle sits on a 700 million year old extinct volcano? Who would have thought in such a city! Next time you are Edinburgh, make sure you take in the stunning view of the volcano. Arrive at 1pm everyday (apart from Sundays) to see the 'One O'Clocl Gun' fires be shot from the castle!
NEXT ON YOUR ITINERARY
If our destination guide to Edinburgh has offered you some inspiration, take a look at these travel and business guides to some of our favourite global destinations. Plan now. Visit later. MEXICO DUBAI LONDON
Share our Destination Guide to Edinburgh with friends.