Liz Taylor, CEO of the Taylor Lynn Corporation (www.tlc-ltd.co.uk), has joined forces with Manchester Convention Bureau, part of Marketing Manchester to deliver a unique experience for conference and event planners.  Manchester's business event buyer showcase on October 7 and October 8, 2021 is just one element of Manchester Convention Bureau's recently announced business tourism recovery plan. This aims to support the region's business meetings sector and promote the return of live events to Manchester.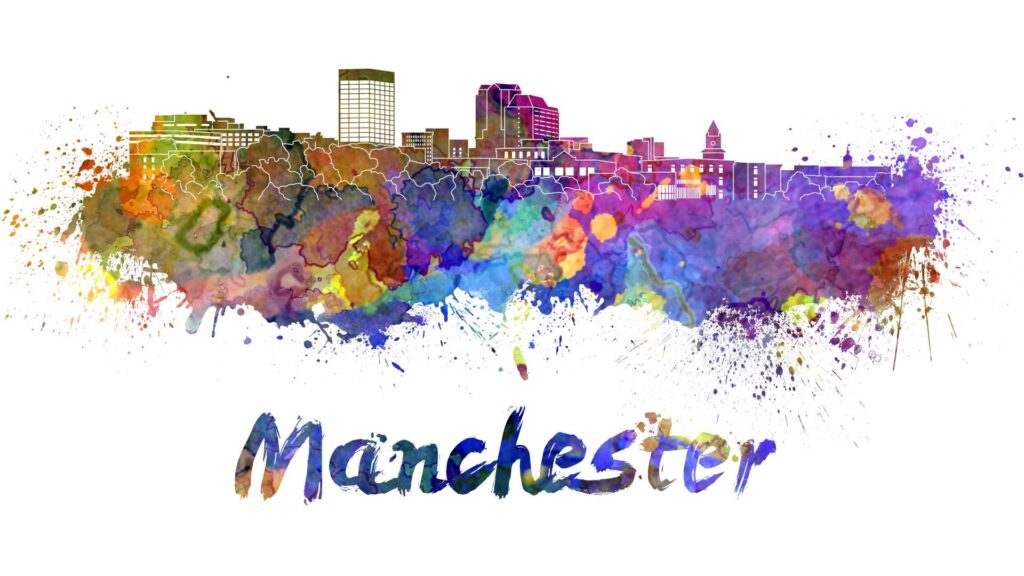 This is more than just 'a fam trip'.
Manchester's business event buyer showcase is a two-day event that is being carefully designed to highlight the scope of unique venues, both large and small, and high-quality event services available in the Greater Manchester region. Working closely with Manchester Convention Bureau, TLC will provide an opportunity for buyers to see first-hand how the region's business events and hospitality providers have adapted to the delivery of Covid-safe events.
ITINERARY
The two-day itinerary for guests includes a choice of 'whistle-stop' tours to explore venues that suit their individual client requirements.  Routes will provide a chance to see award-winning larger venues, such as the 23,000 sqm Manchester Central – which has hosted some of the UK's leading conventions, association events and conferences. And also visit smaller venues such as GG Hospitality at Hotel Football, owned by football legends and entrepreneurs Gary Neville and Ryan Giggs, and their boutique venue, The Stock Exchange Hotel.
THE HOSTING
Complimentary overnight accommodation with breakfast will be provided alongside:
7 October
Mid-afternoon arrival and check in
6.30pm – Champagne reception hosted by The Midland Hotel
7.30pm – Transport departs to a venue where you will enjoy the starter course of your meal
8.45pm – Transport departs for the host venue for the main course of your meal
10.00pm – Transport leaves for Hotel Football for desserts and after party
12.00am – Time to head back to your hotel!
8 October
Early morning breakfast at the hotels.
8.30am – Guests will have the option of two bespoke bus tours.  Those looking for facilities for large numbers will embark on one trip.  Those looking for more boutique venues on another.  Double decker buses will cruise the venues and allow guests to jump on and off as they wish, and run every 15 minutes.
Hosts on the bus will become your personal tour guides, explaining the unique landmarks of this exciting and diverse city.
Route 1
8.30am KIMPTON CLOCKTOWER HOTEL
8.50am INNSIDE MELIA
9.05am JURYS INN
9.15am THE MIDLAND HOTEL
9.25am THE EDWARDIAN MANCHESTER. A RADISSON COLLECTION HOTEL
9.45am STOCK EXCHANGE HOTEL – Morning Coffee will be available
10.45am MANCHESTER CENTRAL
Route 2
8.30am NATIVE PLACES
8.45am NOVOTEL MANCHESTER CENTRE HOTEL
9.00am HILTON MANCHESTER DEANSGATE
9.15am HOTEL FOOTBALL
9.30am EMIRATES OLD TRAFFORD, THE POINT
9.50am HYATT REGENCY MANCHESTER
10.00am STOCK EXCHANGE HOTEL  – Morning Coffee will be available
11.00am MANCHESTER CENTRAL
For All
12.00pm – Lunch at Innside Melia Gino De Campo
Departure at leisure late afternoon.
Each activity will of course be given the unique and innovative twist that defines TLC's events.
TO JOIN THE EXPERIENCE
If you would like to register interest to attend the event, please complete your details below:
Thanks to our event partner:

and media partner: