Some can seem old hat. Others stand the test of time. But wedding traditions are the cornerstones of a wedding day. They are what set a wedding apart from any other party. One of the things that makes a wedding day extra special. So, how to update wedding traditions as part of your planning might seem like a great idea, your decision needs careful thought and planning.
Many modern couples want to put a new spin on wedding traditions. Giving old customs new interpretations and putting their own stamp on the format of the day. CEO Liz Taylor has seen first-hand how wedding traditions have transformed over the years. She shares her ideas on how to nod to the old, while bringing in the new. Here is Liz's guide on how to update wedding traditions.
"Those couples who have had to rearrange their wedding days, once, twice, even three times have had a long time to think about what they really want from their big day, says Liz.

"Far from doing something completely different, which you may have predicted, what we're actually seeing is a return to tradition – albeit with a new slant. Many of the weddings we're organising have lots of the conventional features.  And whilst we're working within the traditional framework, we are introducing a more contemporary style to some elements of the day.  It reflects the changing viewpoints, cultural shifts and new societal ideas around weddings."
TRADITIONAL STATIONERY INVITATIONS
Modern technology and lots of creative thinking could signify the end of traditional wedding stationery. Social media, email invitations or a bespoke website are a wonderful way of inviting guests and keeping them up to date on the details of the day – its eco-friendly and often cheaper too.
Some guests however do enjoy the thrill of receiving a postal invitation and it's a physical reminder too for those forgetful souls who keep asking you to remind them of the date. You know who you are! For many, especially older generations, it makes the day feel more special to them.
Many of my brides like to combine the two. A creative wedding invitation such as a giant cupcake iced with the happy couple's name and wedding day details printed onto the box. A chocolate invitation iced with the details. And for one festive wedding, we devised a simple glass bauble in a pretty silk lined box. The bauble was embossed with the couple's name, wedding date and just a website address and password. Here, guests could find out more about the big day. The couple loved this, as it brought new and old together.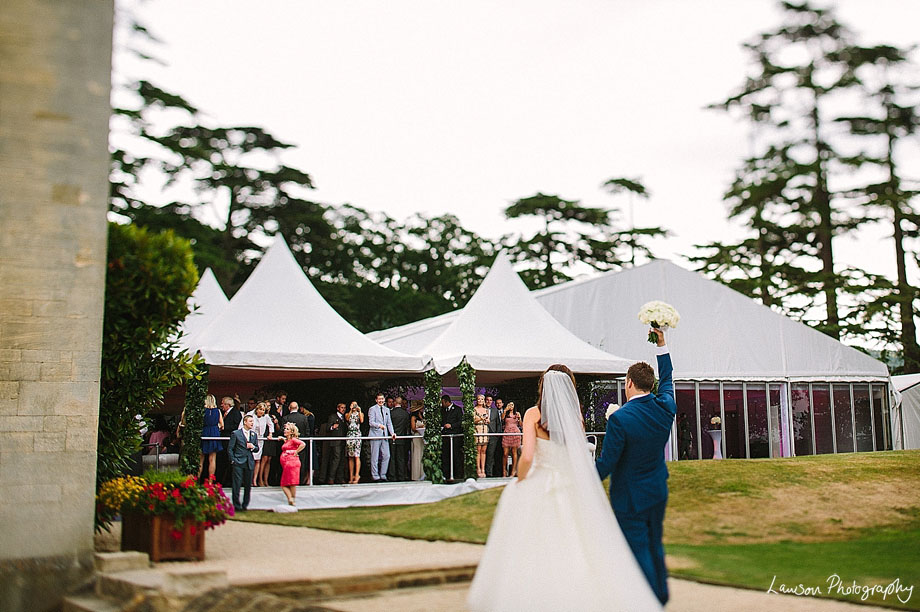 SEPARATE HEN AND STAG DOS
The rise of the Sten (stag and hen combined) has put pay to this outdated tradition. Of course, if separate pre-wedding parties are what you want as a couple, then that's your prerogative, but there's nothing to say that a joint party is sub-par. And the idea of a last night of freedom is something that most modern couples want to avoid.
A joint party is a brilliant way to bring together all the wedding guests ahead of the big day. Not only will everyone have met ahead of the wedding, they'll be able to exchange stories from the legendary Sten do and you can give them all a taste of what's to come on the big day.
COUPLES CAN'T SEE ONE ANOTHER BEFORE THE WEDDING
What could be more intimate and romantic than waking up with the one you love on your wedding day, having a gorgeous breakfast in bed together, knowing that in just a few hours you'll be vowing to spend the rest of your lives with one another. The tradition of not seeing each other dates to when couples didn't live together.  When most brides would get ready at their parents' house, due to the fact they would still be living there. It's a rarity for couples not to have lived with one another pre-wedding these days. It's also true that many opt to stay at a hotel or venue the night before. So why not enjoy the morning together and get ready as a couple?
THE RUNNING ORDER OF THE DAY
Who says the first glimpse of the bride must be when she walks down the aisle? In fact, who says you need an aisle at all for that matter. You can mix up the running order however you'd like on your wedding day. Having a small reception first with drinks and cocktails, then gather everyone round for the ceremony makes for a much more relaxed vibe. Many second-time round couples enjoy a luxury afternoon tea or family brunch wedding. Or why not have your meal first then say your 'I dos' as dusk settles. Under a canopy of twinkling stars, candles, and fairy lights, finishing with dancing till dawn. It couldn't get much more romantic than that.
THE GROOM AND THE FATHER OF THE BRIDE GIVE THE SPEECHES
This is a big one. How to update wedding traditions that give men the exclusivity on talking! Guess what. Girls can deliver brilliant speeches too. Hardly frontpage news in 2022, yet you would be surprised how many couples do still assign the speeches to the male members of the bridal party. Even if they're nervous and not enamoured with the idea of addressing the room.
The Maid of Honour. The Mother of the Bride, The Bride herself, I have seen strong, confident women from all walks of life deliver the most moving of wedding speeches. Often with thoughtful details that may not have been known by a groomsman, or the Father of the Bride. So, a terrific way to update the tradition of speeches is to keep the mic open and offer up the chance for anyone who wants to say a few words about your love story.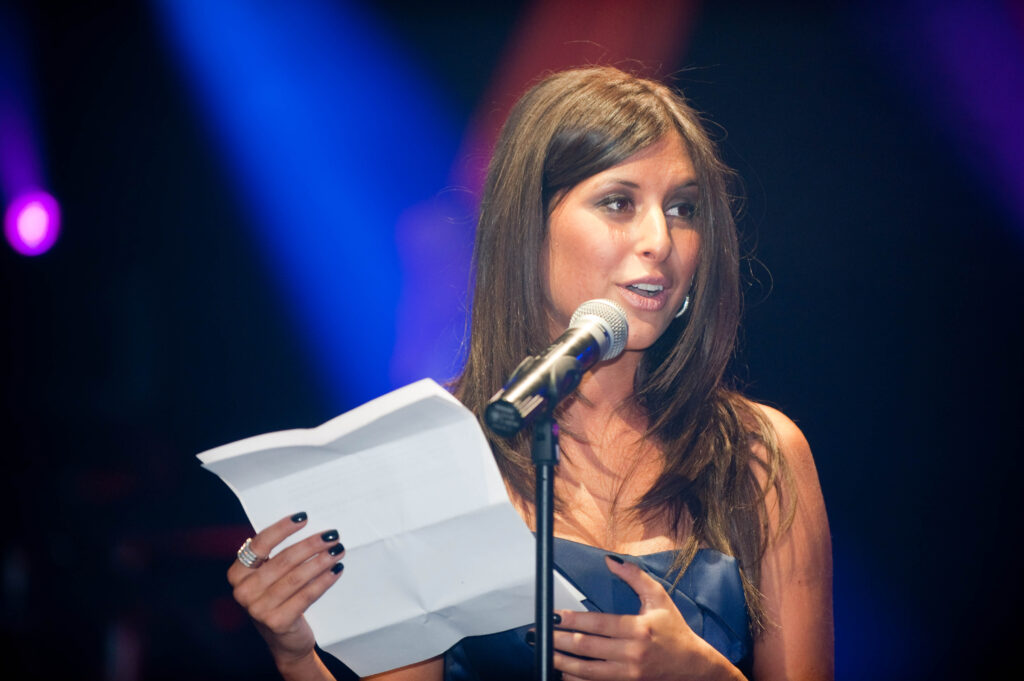 RING BEARERS AND FLOWER GIRLS SHOULD BE CHILDREN
Little ones do make for a brilliant photo opportunity and of course those touching moments that bring a tear to the eye. But how refreshing to have somebody who loves and knows you inside out to bear the rings on the day or scatter petals as you walk down the aisle. Some people allocate the duty to a much-loved pet, although please do make a contingency plan for who will look after them!
There are plenty of ways to involve children in the rest of the day too. A song, music recital or poetry reading for instance will ensure there's not a dry eye in the house. Especially when read with a family member from the older generations, such as a grandparent.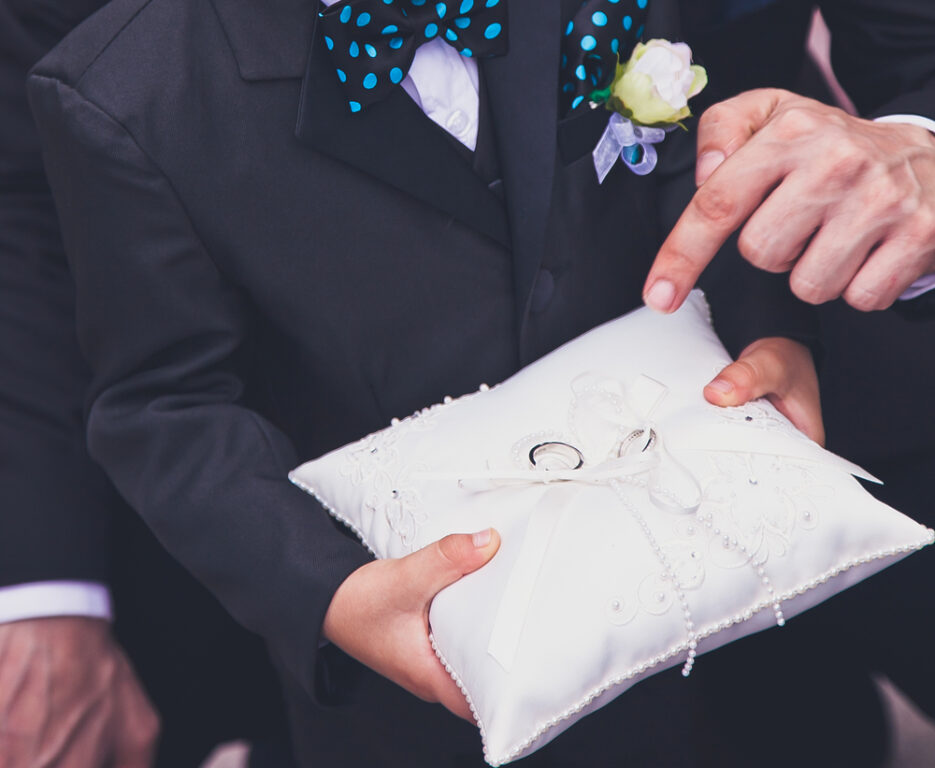 MATCHING BRIDESMAID DRESSES
Bridesmaids come in all shapes, sizes, colours, and styles – a bit like my shoe collection!  And so, brides have come to realise that dressing them in something that suits their own unique sense of style, rather than matching designs, works best. Many approach this with the idea of putting together a collection of dresses that complement one another and those wearing them.
The key is to choose a colour palette and keep certain elements similar – for example Grecian-inspired floaty dresses but in an array of colours. Or a motif or pattern that features on distinct parts of each dress. Remember, they don't have to wear your colour scheme from top to toe!  If fuchsia pink is in your bouquet and reception colours, look to include it in jewellery, belts, a sash, a scarf, bridesmaids flowers, shoes and so on. That 'one colour' emphasis will tie the dress styles together perfectly. And yes, trouser suits are completely acceptable for bridesmaids – and brides!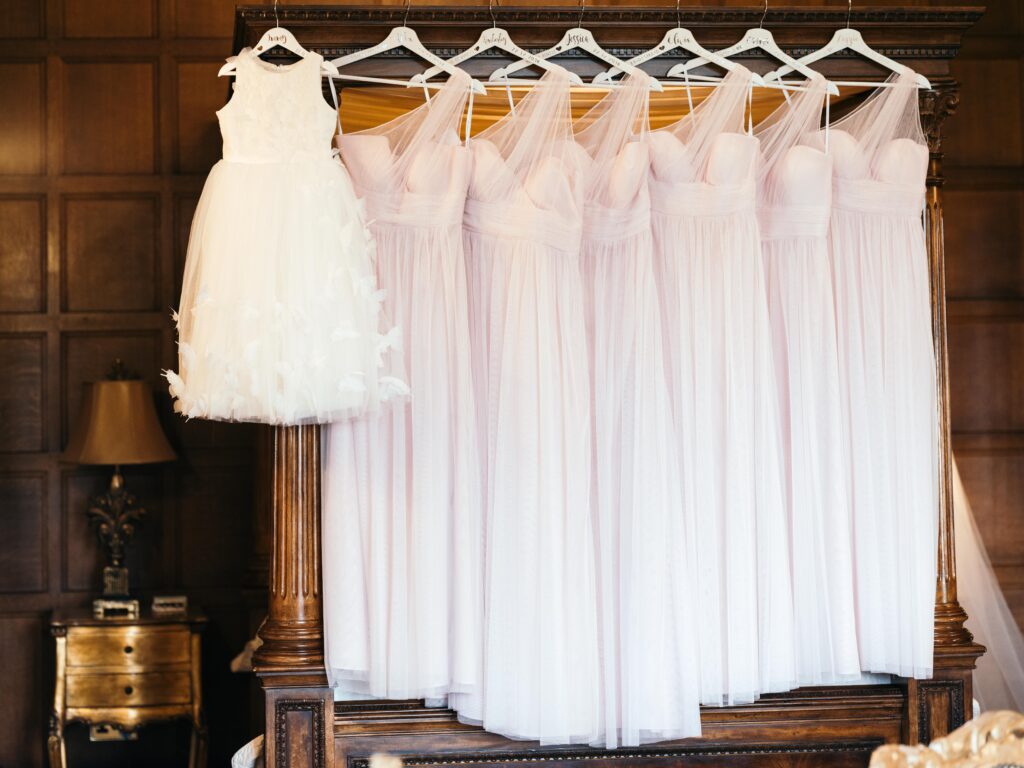 THE BOUQUET TOSS
We do still see brides 'toss the bouquet' for a fun photo moment, but it's nothing more than that.  The days of single ladies battling it out to be the next lucky one to march down the aisle are gone for good. We often schedule this element of the day for just before the bride heads off to change outfits for the evening. It's a great way of signifying that the formal part of the wedding is coming to a close, before the party begins.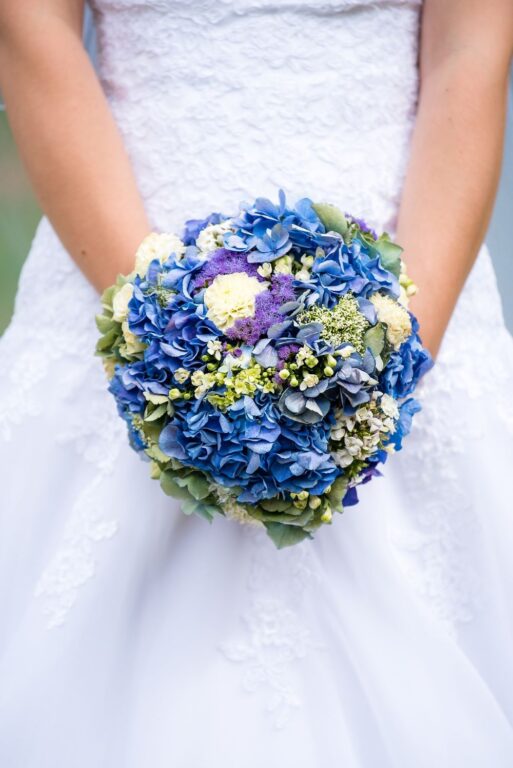 THE FIRST DANCE 
This is often avoided in favour of inviting all the wedding party onto the dance floor. Unless of course you're one of those couples that sees it as their moment in the spotlight. Some of our couples have delivered superbly choreographed first dances that belong on the set of Strictly.
Others have dance tutors on hand to teach the guests a specific dance that everyone can join in. Line dancing, Charleston, to a Caleigh. Nobody seems to mind the shift in emphasis – they are too busy enjoying themselves!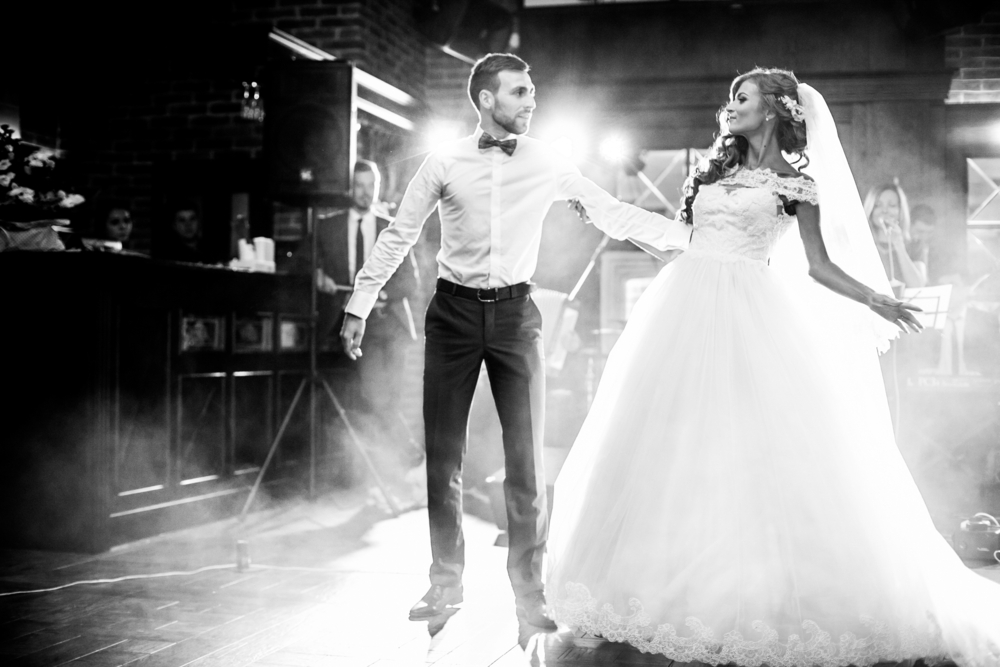 THE BRIDE AND GROOM SEND-OFF
Lastly, when thinking about how to update wedding traditions, consider the 'send-off'. Most modern couples skip this tradition on the grounds that they want to stay to the end of the party, not drift away early. However, it is something we've seen return to a few weddings recently, albeit a little later in the party than tradition would previously have dictated.
Fireworks and the customary vintage car with tin cans, can actually be a lovely, theatrical send off for couples who like the limelight. And it's a great way to ensure there are no sore heads the next morning when you wake as a married couple. We saw the Duke and Duchess of Cambridge bring in a nice take on this tradition for their wedding; Prince William driving from ceremony to after party in a vintage Aston Martin festooned with ribbons, balloons, and L plates.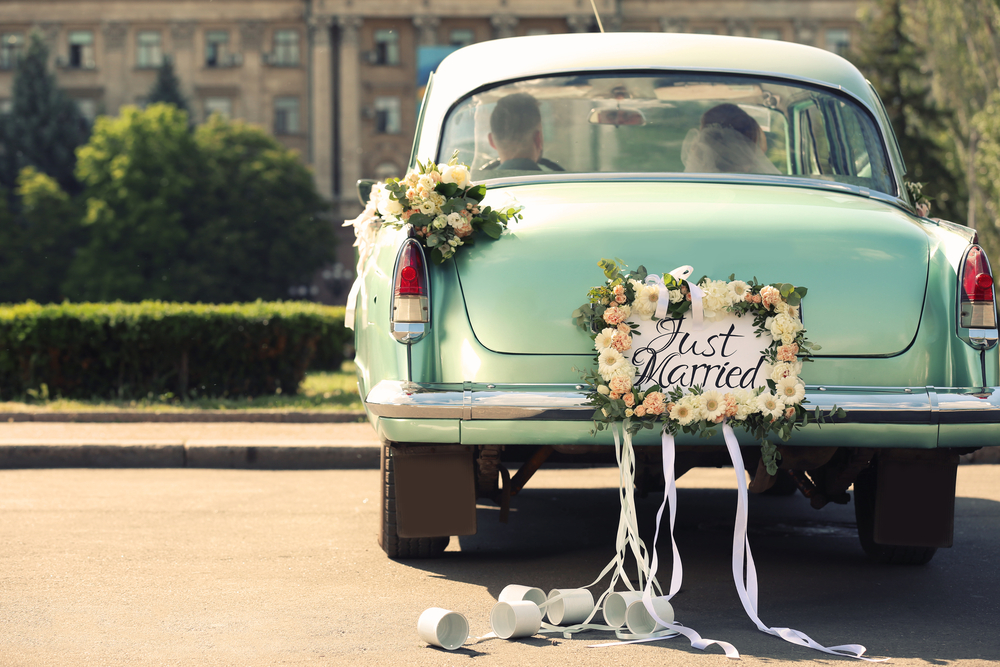 Thanks for sharing our advice on how to update wedding traditions with other wedding couples.