Cairo Event Planning with Liz Taylor
Liz Taylor prides herself on developing strong working relationships with first class venues and suppliers across the world. Cairo event planning takes a unique approach though, and Liz has two forthcoming events to organise in this vibrant, exciting destination.  An incentive trip for a leading law firm and a birthday party to remember for a millionaire businessman.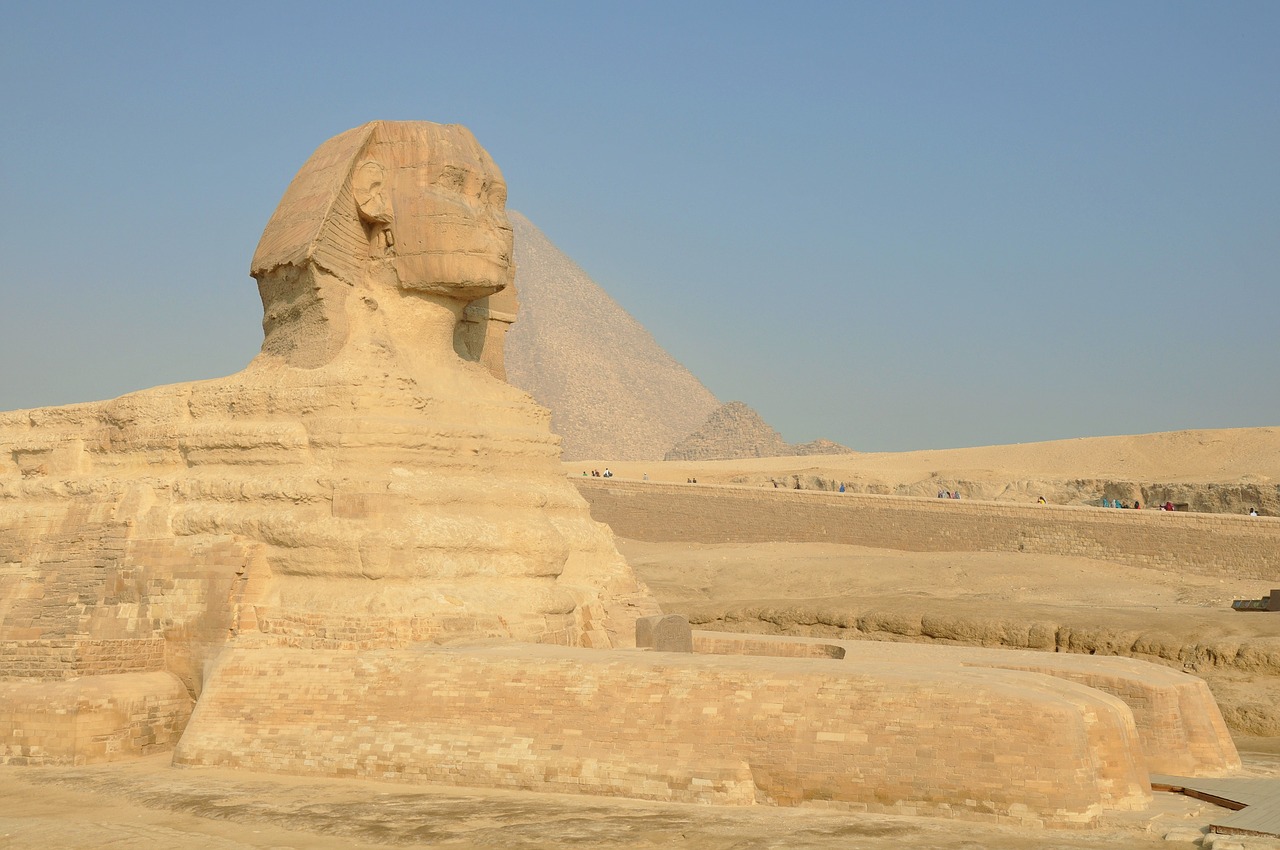 Having been in the events business for over 30 years, the Taylor Lynn Corporation's (www.tlc-ltd.co.uk), Liz Taylor has an encyclopaedic knowledge of the very best venues available to her wealth of business and private clients.
Liz and her close-knit team of hand-picked event professionals operate out of the company's headquarters in Manchester and work on events throughout the UK and further afield. Despite her hectic schedule, Liz still prefers to visit any potential new venue in person, trusting her professional instinct which has seen her develop a thriving business with a reputation that is second to none. Hence a Cairo event planning trip was in order. With two clients (a local wealthy businessman looking to celebrate a landmark birthday in style and a leading UK law firm planning an incentive trip) both keen to hold events in Egypt early next year, Liz heads to Cairo then on to Sharm El Sheikh for a busy few days of site visits and supplier meetings.
Arriving
After a busy day in the office I set off on the short drive to Manchester Airport to board the mid-afternoon BA flight to Heathrow for my three days of Cairo event planning. With a couple of hours to kill before the connecting flight to Cairo, I "work" the business lounge and use the time to talk to my team in Manchester who are putting the finishing touches to a big wedding we are organising this weekend. I also talk to as many fellow "loungers" as I can. I am constantly networking and love it! The bride to be has rung the office with a last-minute request for a firework display as she and her new husband leave their wedding venue for the honeymoon hotel. Such requests are nothing new.  I put in a quick call to a long-standing supplier who I know will be able to ensure the happy couple's big day ends brilliantly. I just have time to ring the client and share the good news before boarding my 6.15pm flight to Cairo.
The flight arrives in Cairo around midnight but, thank, goodness it's only a five-minute drive to the lovely Fairmont Heliopolis Hotel in Cairo where I get a good night's sleep.
Day 1
Up early. I manage to fit in a quick work out in the hotel's gym before enjoying a quick breakfast of coffee, local pastries and fresh fruit. I leave the hotel at 9am for a full day of Cairo event planning ahead, having arranged for a driver to take me to Egypt's famous pyramids. With local traffic conditions unpredictable and often heavy, I know from previous visits that this journey can take anything up to two hours, so we set off in plenty of time. As always, I use the car journey to catch up on emails and phone calls.
My client has asked me to help plan his forthcoming 60th birthday celebrations.  Already a big fan of Egypt, he has decided that what he would really like to do is treat family and close friends to an amazing celebration dinner at the pyramids.
The dining tables are set against the backdrop of the Pyramids, brought to life with a spectacular fire and light show which can be exclusively booked for a private dining experience. The recommended caterers are experts in their field and can create a magnificent buffet of Middle Eastern Cuisine. Taking pride in their heritage bespoke entertainment packages are easily accessible to wow the guests.
I arrive back at the Fairmont mid-afternoon in preparation for a planned 4pm conference call with the team in Manchester. We need to confirm all last-minute details for this weekend's wedding – after all – everything is in the detail.
The evening…
At 6pm I meet up in the hotel's bar with the first of two local suppliers I am looking to work with. As well as a spectacular birthday dinner, my client is keen to treat his guests to the best that Egypt has to offer during their brief visit and has asked me to organise a desert safari. It is going to be one amazing celebration with a poolside breakfast at the hotel followed by the safari then a luxurious lunch, either on board a privately chartered boat on the Nile or in one of Cairo's most highly regarded restaurants. After some time to relax, guests will then head off to the pyramids to toast their host at the amazing birthday dinner. The company I am meeting with comes highly recommended and I am impressed as they show me footage and talk me through a choice of desert quad bike or jeep safari tours.
I always try to pack as much into my business schedule as possible when travelling. However, this evening I am enjoying a rare luxury – dinner in the hotel's restaurant with an old friend who is currently working in Cairo. I truly believe that to be successful in the events business you simply have to love what you do. It's more of a lifestyle than a job for me. I just love being busy and travelling and seeing new places and meeting new people. But I also think it is really important to snatch some time just for me, when the rare chance arises!
My friend and I enjoy a fun and relaxing dinner, catching up on gossip and family and business news. Naturally I pick her brains to try and garner more local knowledge about potential venues or attractions which might appeal to my clients! As nice as it would be to stay up late and talk into the night, I have a breakfast meeting scheduled with another supplier so say goodnight around 11pm and I head back to my hotel.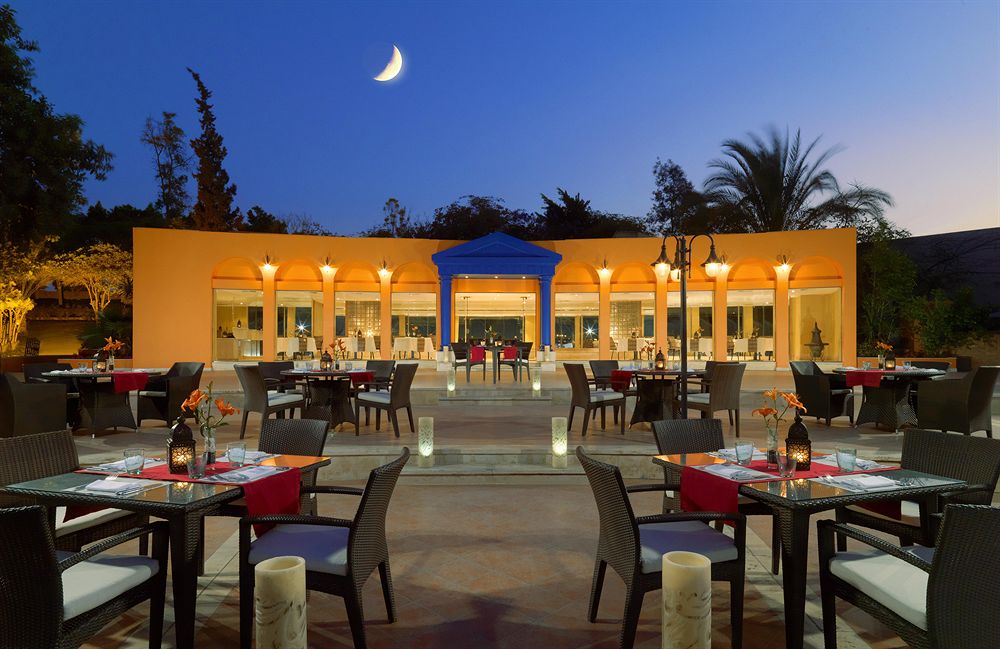 Day 2
I'm up at 7am for a quick swim before preparing myself for my day ahead which starts with an 8am breakfast meeting in the hotel with another local adventure company. In addition to quad bike and jeep safaris, this previously unknown company also offers the option of a desert camel trek followed by tea or dinner in a Bedouin tent. Definitely one to suggest to my client! They also create bespoke tours.  After finding out I have a free evening planned at the hotel, they immediately invite me to join them that evening for a night time quad bike safari followed by dinner in a Bedouin tent. How can I resist? It's a great chance to get a real feel for how this business works.  In addition to my private client, I also think this could be a great option for other business clients considering Cairo as an event destination in future. It is also a chance to get inspiration for future events back in the UK.
Having confirmed that a driver will collect me at 7pm that evening, I hop into a taxi to take me to join a two-hour morning cruise on the River Nile. The boat can be privately chartered for lunch or dinner excursions and I have arranged an onboard meeting with the operator to discuss menus, expectations and standards and to get an overall feel for the experience. Cairo event planning is full of unique experiences.
After a pleasant and productive morning on board, I head off to a favourite Cairo restaurant, Seqoia, which my private client is also considering as a lunch option. This stunning, tented restaurant is well known for its amazing food, service, location and ambience. I meet with the restaurant's manager at 1pm for a private lunchtime menu tasting.
After a delicious lunch and a very positive meeting I am joined at 3pm by a local design company and production crew who I have previously worked with. I brief them fully on the forthcoming birthday event and schedule a further visit the following month to confirm final details.
The evening….
I'd had a quiet evening with a room service dinner planned but am now unexpectedly heading out into the desert, so I a quick taxi back to my hotel to sign off on some urgent brochure proofs and catch up on any other "can't-wait emails" before being picked up for my evening of adventure.
Riding a quad bike through the desert by night is not something I have ever done before – nor thought I'd ever try – but I love my Porsche and I love driving so, after lots of sitting in the back of cars checking up on emails, how can I resist this thrill?! It's a truly exhilarating experience but I do decline the chance to hop on the back of a camel later on. Dinner in the Bedouin tent is relaxed and out of the ordinary and I am thoroughly impressed with the operator's attention to detail, especially when my fellow diners and I are invited to sit back, relax, sip delicious mint tea and enjoy a wonderful half an hour of guided star gazing while our food goes down.
It's a late evening and I get back to the hotel after midnight, so I quickly prepare myself for another early start as I am leaving straight after breakfast for a one-and-a-half-hour drive to Sharm El Sheikh. There I will spend the day with my law firm client who checked in earlier today.
Day 3
Day 3 of my Cairo event planning trip. I eat a quick breakfast in my room before leaving at 8am for the drive to Sharm El Sheikh. Again, I use the journey time to catch up on emails and calls, wondering how I ever managed to do this job before the smart phone was invented!
My client and I enjoy a briefing over coffee in the resort's stunning Four Seasons Hotel which she is keen to use for the planned incentive trip. We then meet with the hotel's management and event team.  We determine which of the different event rooms is the best option for the firm's incentive dinner. Lunch is a menu tasting of the hotel's banquet menus. It is followed by a tour of the private beach area and a further meeting to discuss the option of a beach party after the dinner.
In a perfect world I would be flying home tonight, but instead I have a 7.50am flight booked to Heathrow the following morning. I spend the evening in my room, managing only a very light room service supper while writing up my notes from the last two days. I also liaise with my Operations Director back in the UK to ensure that no last-minute challenges have cropped up for Saturday's big wedding.
Homeward bound….
With an early start, I have my breakfast on board the flight to Heathrow which lands just before midday. Knowing I would have time to spare I have scheduled a meeting with the food and beverage director of a top London hotel which I will be using for an event in 2019. I grab a cab and we have a short but productive meeting over a sandwich lunch in the hotel's bar.
It's another cab ride back to Heathrow for the 4.30pm return flight to Manchester. I head straight back home. Cairo event planning done – tick! As much as I love travelling, there really is no place like home and I think it is essential to find time to unwind. Besides, I am back up at 6am tomorrow morning as I have a fabulous wedding to attend to!
If you have enjoyed reading Cairo Event Planning with Liz Taylor, check out this 'day in the life' of Liz Taylor!!