Christmas Isn't Christmas Without Music
Music energises and uplifts the soul like nothing else. So, whilst large Christmas gatherings may be postponed in 2020, music is not cancelled!! Whether it be a 600-cover gala dinner or an intimate cocktail night at home with family, great music sits at the heart of any occasion. If you create the perfect Christmas playlist, you will be able to set the atmosphere, ambience and tone for the entire night. With the touch of a button, or the flick of a switch, music can completely change the mood of any party, making it one of our most powerful tools as event planners.
MUSIC STREAMED
During the last nine months musicians have lifted the mood of nations by performing on the balconies of apartment blocks or beaming exclusive live concerts from their living rooms. Everyone from Take That and Katherine Jenkins to the members of our amazing Swan Band have shared their talents and demonstrated music's uplifting power.  CLICK HERE: LISTEN TO THIS STUNNING SONG
 
THE SOUNDTRACK TO 2020
It also appears that lockdown is changing our taste in music. That's according to leading music streaming service Spotify, which reports that songs that inspire nostalgia have made their way back to the top of the charts – like Toto's Africa. The reason, they say? People are seeking comfort in the songs reminding them of happier times.
So, what about Christmas? How does music play its part at this time of year? Well, it's likely that those songs we hear every year, that signify the beginning of the festive season, will inspire the same sense of nostalgia and tradition as those making their way up the Spotify charts. It's also true that live music won't be making a comeback imminently, certainly not on a larger scale. BUT …  in the of words of Queen – 'Don't Stop Me Now!' Create the perfect Christmas playlist this year, and 'dance till dawn' in the safety of your own living room.
TIPS TO CREATE THE PERFECT PLAYLIST
Your Christmas playlist is even more important this year. At TLC, we believe that your playlist should be impeccably curated – like everything we do. Even if it's to 'dance while nobody's watching'.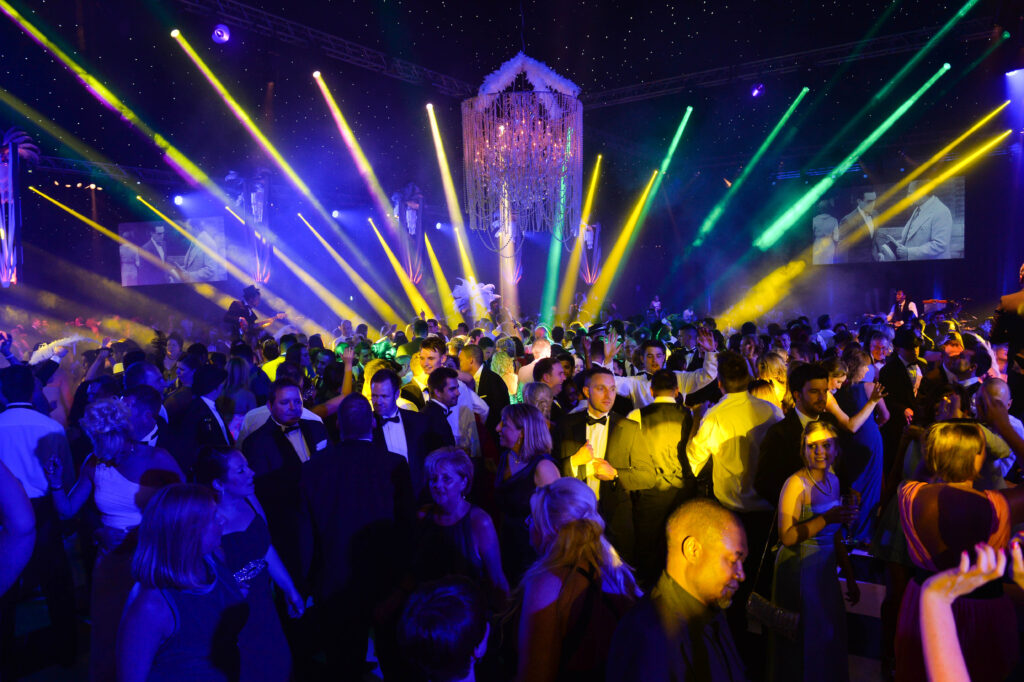 Always focus on building up an atmosphere. The best parties are carefully choreographed to start tapping your toe and jigging through the genres that make you regret the next day! Think about the type of party or gathering you're holding and the guests attending.  Whether its brunch, lunch, dinner or cocktails the key to that feel good factor is digging out the remixes of old classics and throwing in a sparkle of Kylie, Earth Wind and Fire and Kool and The Gang! And don't forget its Christmas! Robbie, Jamie Cullum, Bublé – invite them all – they love the festive season!
TLC TEAM FAVOURITES
If you need some inspiration, our team members have chosen their top five Christmas songs to add to your Spotify playlists. When you create the perfect Christmas playlist, will some of these tracks be included?
LIZ TAYLOR, FOUNDER & CEO
"My Christmas favourites create a stylish and elegant atmosphere, as well a few that are sure to get the party started."
Sam Cooke – Wonderful World
Billie Holiday – I've Got my Love to Keep Me Warm
Norah Jones – Wintertime
Kylie – Christmas Isn't Christmas Till You Get Here
Merry Christmas Everyone – Robbie Williams featuring Jamie Cullen
LAUREN WORSLEY, BUSINESS DEVELOPMENT DIRECTOR
"I've chosen a few traditional Christmas songs, as well as some of my firm favourites for any time of year. They're certain to get everyone on the dancefloor that remind me of the fabulous Swan Band."
Rockin' around the Christmas Tree – Brenda Lee
Santa Baby – Ertha Kitt
Proud Mary – Tina Turner
Hey Jude – The Beatles
Angels – Robbie Williams
FRANKIE LYONS, PA TO LIZ TAYLOR
"Mix it up with some slow songs and some that are more up tempo, that way you can build up excitement at your party."
Driving Home for Xmas – Chris Rhea
It's the Most Wonderful Time of the year – Andy Williams
Happy Xmas War is Over – John Lennon
Can You Stop Cavalry – Jona Lewie
Merry Xmas Everybody – Slade
JESS RANDALL, EVENTS DIRECTOR
"I'm a fan of the classics and you're likely to hear my favourites every year – as soon as I hear any of these songs I'm right in the mood for Christmas."
All I Want for Christmas is You – Mariah Carey
Fairy-tale of New York – The Pogues
Last Christmas – Wham
It's Beginning to Look a Lot Like Christmas – Michael Bublé
Do they know it's Christmas – Band Aid
Music has been at the heart of many successful TLC events. From Jamie Cullen, Ed Sheeran and Gary Barlow, to Taylor Swift and Jon Bon Jovi. Oh, and not forgetting HRH The Duke of Cambridge!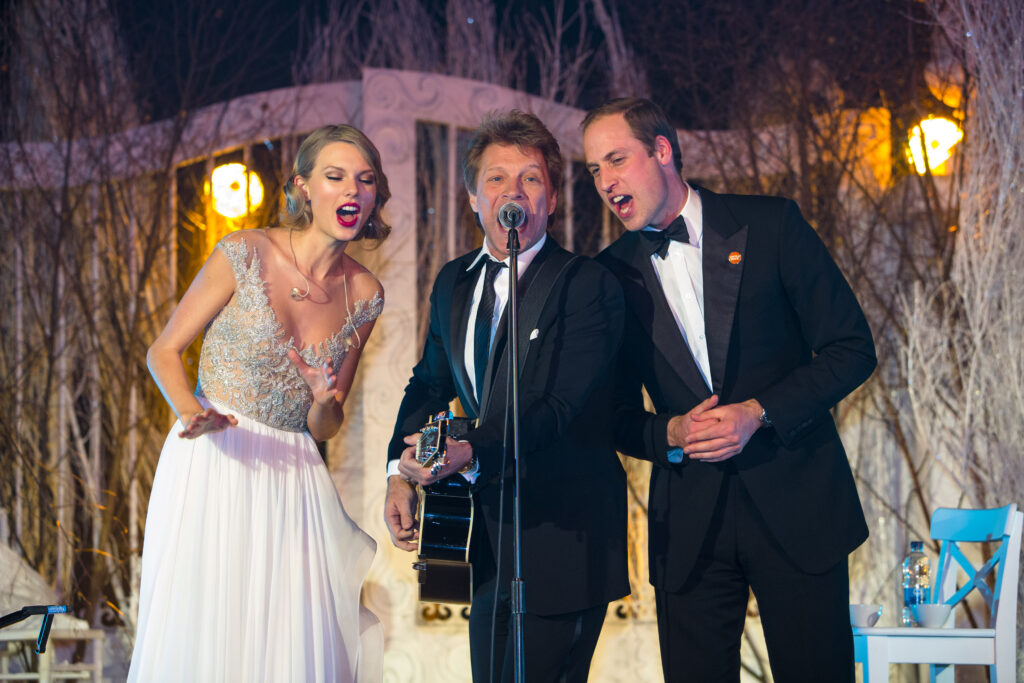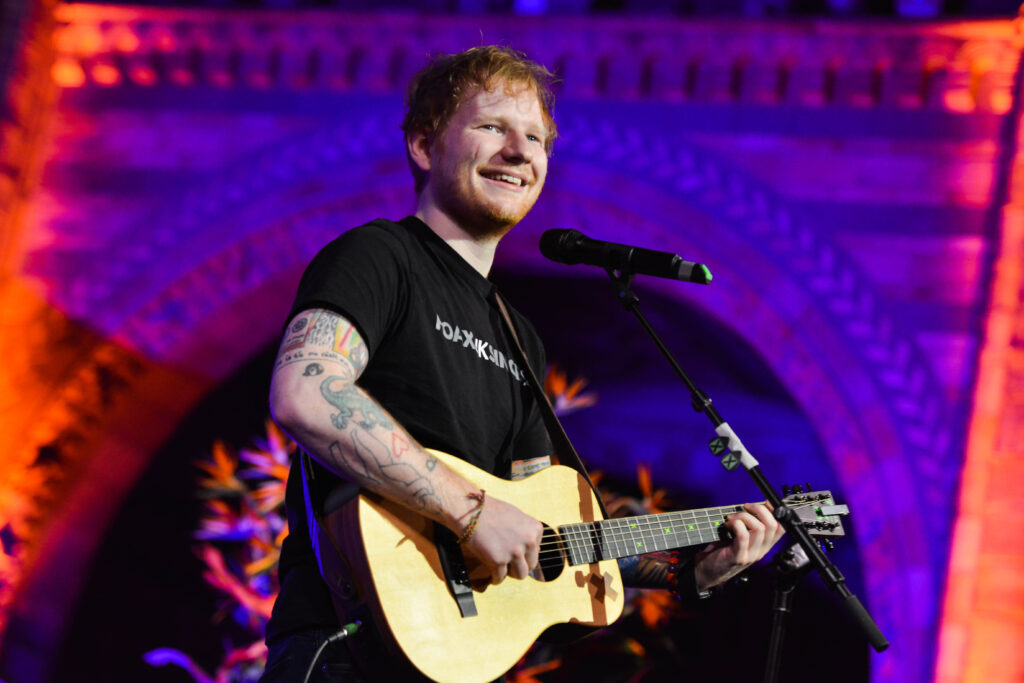 And in 2021, we are looking forward to embracing new songs, emerging artists and sensational international bands that bring the dance floor to life. Until then. The incredible Bob Marley said: "One good thing about music, when it hits you, you feel no pain."  When you create the perfect Christmas playlist, choose songs that hit you. Uplift you. Or simply make those toes tap! And enjoy.

CHRISTMAS MUSIC TRIVIA
The first Christmas song to mention Santa Claus was Benjamin Hanby's "Up On The Housetop." Written in 1864, Hanby was inspired by Clement Moore's 1823 poem "A Visit from Saint Nicholas."
Bing Crosby's version of "White Christmas" is the highest selling single of all time. Yet, Irving Berlin (who penned the song) hated Elvis Presley's version of "White Christmas" so much that he tried to prevent radio stations from playing Presley's cover.
Well, we love the Elvis version. Click here to hear the King of rock 'n' roll: ELVIS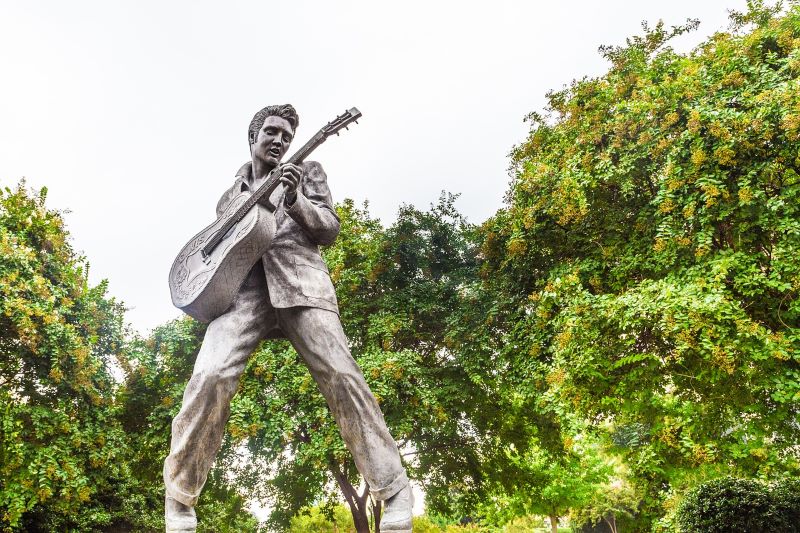 And if you want enjoy a Christmas cocktail with the King of Rock 'n' Roll…..take a look at these ideas!
Thanks for sharing the post and the music.