The Dos and Don'ts of Engagement Parties
Early spring is always a busy time for wedding planning. This year with Valentine's Day and a leap year thrown in for good measure, even more couples than usual may have just become engaged. So now comes the question of whether to have an engagement party or not. It's something we're often asked here at TLC. Our events director, Jess Randall, has brought together, and answered, all our most frequently asked questions about the rules of engagement. It's the Dos and Don'ts of engagement parties!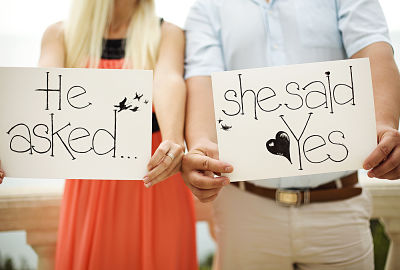 Are engagement parties common?
Engagement parties were very common a few decades ago, then became less so in recent years. However, we've found they're really making a comeback, especially amongst those who intend to have a long engagement. It's a way of celebrating your relationship moving to the next level and revelling in your special moment. And, let's face it, any excuse to have a party is a good one so my thoughts are – why not!
Who hosts an engagement party?
As with so many wedding traditions, it always fell to the bride's family to host the engagement party. Nowadays things have changed a bit. The happy couple will often organise and host their own party, or it can be arranged by any member of the wedding party (if that's been decided on by this stage of course). The invite list is really up to you, it doesn't have to be as extensive as the full wedding list (unless you want it to be) but close friends and family are a must.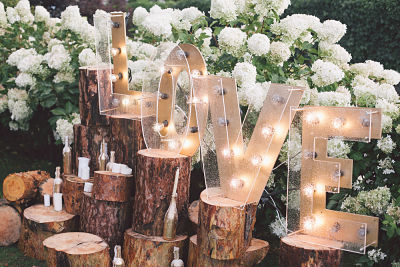 When should you have an engagement party?
It's nice to celebrate this moment when it's 'new news' and fresh in everybody's minds, so I'd suggest one to months after somebody pops the question is the ideal time to have an engagement party. Any longer and you may have already started to plan your wedding, so extra party planning can become a headache.
Where are engagement parties held?
This is one of the big questions on my list of the Dos and Don'ts of Engagement Parties! The simple answer is – wherever you like. There are no strict rules around where you should have your engagement party. In fact, just like any other party, it will be determined by your guest list, how many people will attend, the time of day you'd like to host it and of course budget. We've organised everything from engagement brunches at the home of a family member, to extravagant balls with 300+ guests and dancing till dawn!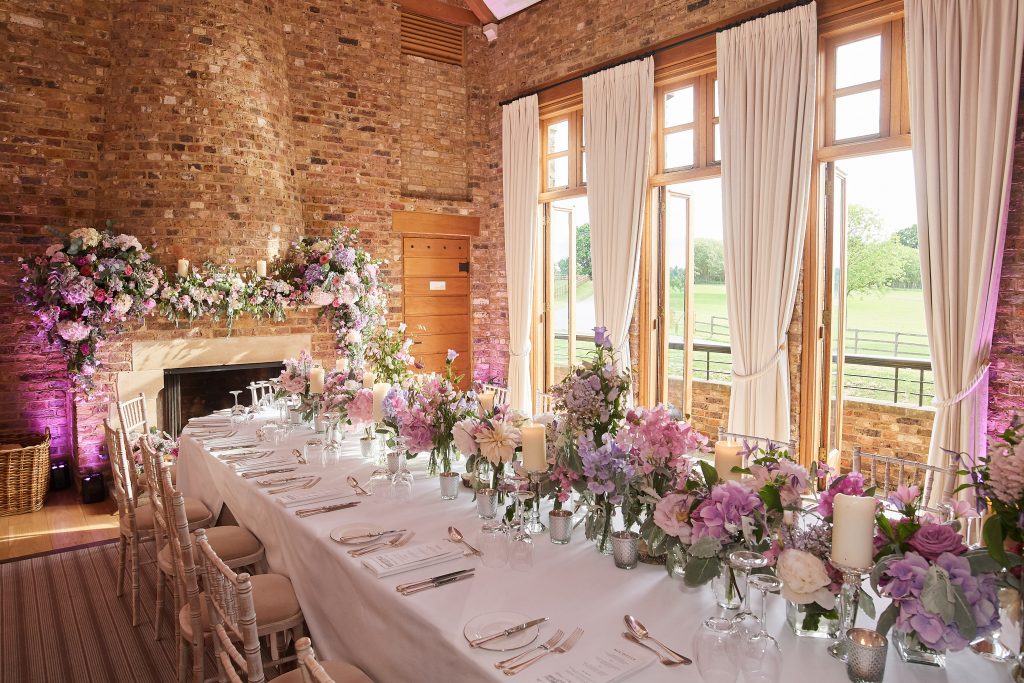 What is engagement party gift etiquette?
Gifts are a tricky subject, on the one hand you don't want to seem like a gift is expected, especially as weddings can become expensive for guests. Yet on the other hand, it's likely some guests will bring them. Many couples put a note in with the invites to say a gift is not necessary, but to save you going home with fifty bottles of champagne a gift list is also perfectly acceptable. Opt for low to mid cost gifts as there will of course be a wedding gift list still to come.
Should you serve food at an engagement party?
Food is less important at an engagement party than at the wedding where it's an integral part of the day. However, if you're intending to throw a boozy bash you might want to include some catering to ensure you soak up all that alcohol. Grazing tables are a fantastic idea, a trend that's been huge within weddings and that will really set the tone for a chic and stylish wedding to come. They look sensational and can be relatively easy and affordable to create.  Or choose simple food stations. Fish and chips. Posh kebabs. Gourmet pizza.
It's my firm belief that it's not a party without a cake, so even if you decide to forgo a full buffet or sit-down meal, you should, at the very least invest in an engagement cake, which can feed the party goers.
Popular are also afternoon tea celebrations. They can be tailored to a fun, family affair or a more stylish cocktail version!
As a rule of thumb, I'd always let guests know whether you plan to serve food so they know what to expect.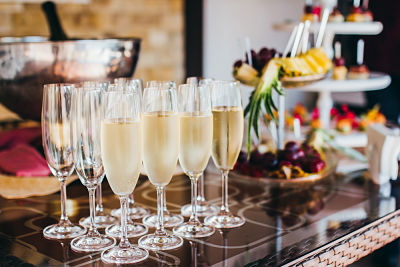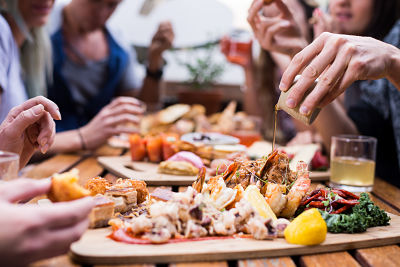 What about décor at an engagement party?
Lastly on my advice around the  Dos and Don'ts of engagement parties, is to think about your wedding day.  Use the party to give guests at taster of what's to come but on a slightly smaller scale. Entice them!  Incorporating photographs of you as a couple into the décor is a lovely idea and can tell the story of your relationship. Table décor brings a stylish feel.  A selection of seasonal fresh flowers (bold colours are on trend) displayed in an eclectic range of glass vases, tealights and candles can transform an ordinary space into a chic party setting in no time.  It doesn't have to be as elaborate as the wedding, but simple décor on crisp, white linens will look gorgeous.  Gain some inspiration in these WEDDING TRENDS 2020 and opt for a more simplified version.  Or check out this piece of advice from Brides Magazine.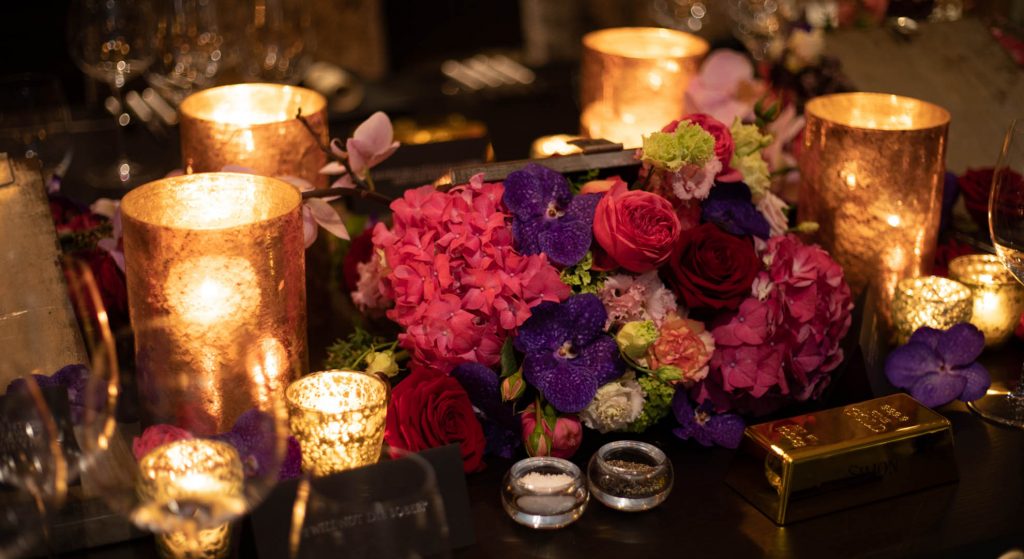 Thinking of hosting your own engagement party? We will steer you through the Dos and Don'ts of engagement parties, giving you an event that sets the tone for the wedding to come. Why not get in touch with TLC to see how we can h