Over the past two months I've done a lot of thinking about how we can begin to deliver events again. Most of you will know. I'm not the type of person to just accept that I'm unable to work indefinitely. When I hit a wall, I tend to look for something to knock it down with. If I can't knock it down, I find a way to climb over it. So, my self-isolation has become a time for reflection. Brainstorming and planning for how we can start to deliver events when the Government begins to ease the lockdown rules.  Embracing the social distance for meetings philosophy.
In this article I'll present my ideas about how the events industry can begin to recover. Ways in which we can get back to doing what we love; meeting.
As an event planner of 36 years of experience, I know that finding a social distance for meetings solution will only be possible by working collaboratively with venues and clients. I 'd love to hear your feedback and thoughts. Can we make this possible?

BEGINB WITH BABY STEPS
My first thought is that restrictions will determine that we will need to start off small. So, my skeleton plan is about how I think TLC will be able to deliver meetings of up to 50 people in the first instance.  Simply put, adopting the social distance for meetings approach will be much simpler with smaller groups.  We'll need to hone our provision of these smaller micro meetings, then begin to think bigger and better until we can get back to delivering the large-scale wow factor events.
One solution could be to spread an event out over a few days, with smaller groups attending each day. You could even bring everyone who has attended together virtually on the final day with.
Alternatively, in a venue with more than one event room, organise the event content into smaller sub events. Delegates could be moved round the venue in an orderly and organised way. This could ensure that different groups don't mingle, with each event space being cleaned in between.
ALL THE Ps – PROTECTION, PREPARATION, PREVENTION
Staggered arrival times. Sending out pre-meeting safety packs detailing the steps a company is taking to protect delegates. Giving access to easily reachable sanitisation stations. Meetings will be all about thorough preparation to prevent the spread of coronavirus.
And until the world returns to normal, it will be our job as organisers of events to allay any fears and reassure delegates every precaution has been taken to ensure their safety. That means clear communication will be key.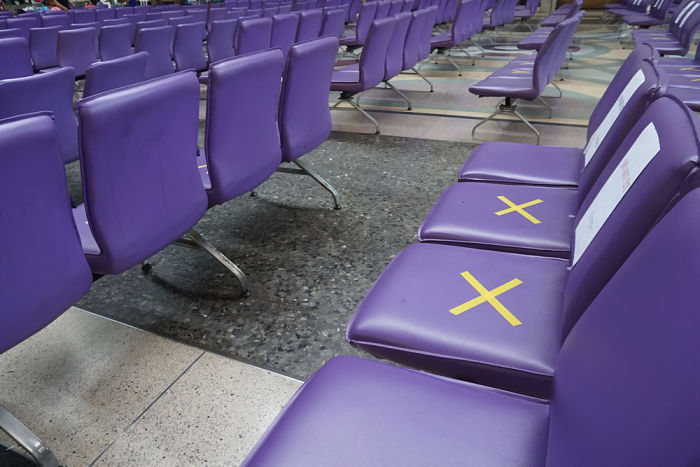 FINDING THE RIGHT VENUE
Finding the perfect space to host your meeting will never be more important. Bigger will most certainly be better for smaller events. Businesses will need to find a venue that's much larger than needed, so for a meeting of 50, we'd probably suggest a room that can host 250.
Layout within that space will be another consideration – with each delegate (or group of delegates depending on what's allowed) being given ample space to social distance themselves from other people in the room.
Access to the outdoors is going to be another key factor in choosing to hire an event space. The latest information on COVID-19 shows that it's easier to prevent the spread of coronavirus outdoors. Giving delegates frequent breaks in the open air will be hugely important also give venue teams time to clean the rooms frequently. But this will need to be staggered and well organised to prevent a mass exodus!
If the weather permits, why not hold the whole thing outside.  Use marquee structures with open sides as shelter.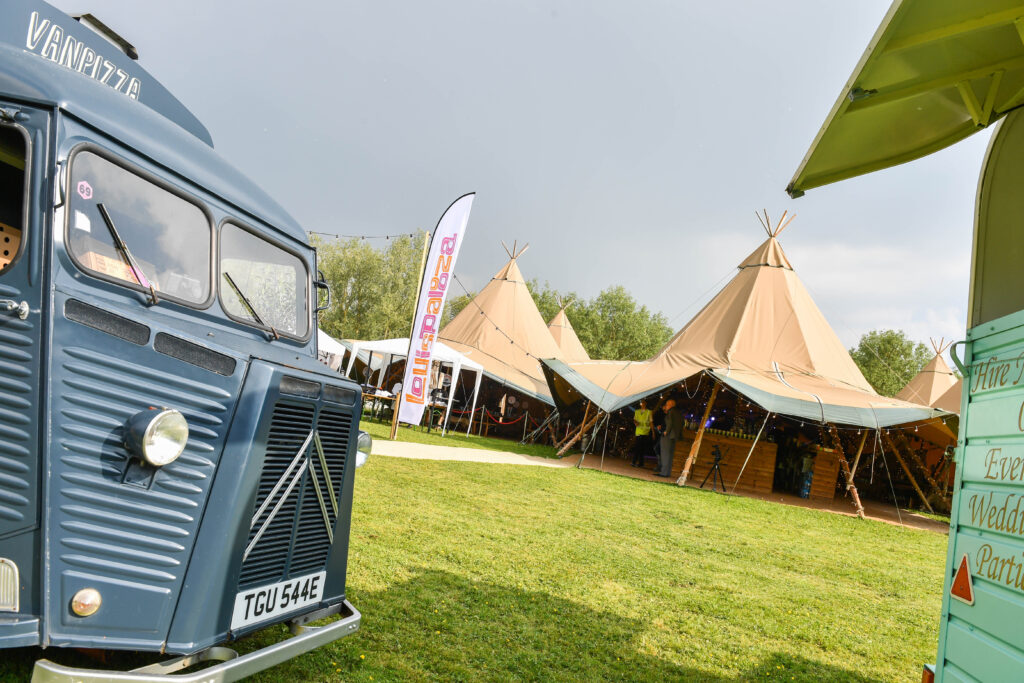 NON-CONTACT CATERING
Buffets with precision organisation should be the way forward when it comes to catering at events. I'm fairly certain there will be no sit-down meals for a while, unless we adopt the approach that some restaurants in Europe are taking with clear Perspex screens segregating diners.  My preference would be small plates. There's no need for service and attendees can help themselves without touching serving utensils – limiting the possibility of cross-contamination between groups of people.
Another idea would be to make up individual picnic baskets with single servings for each person, this could include some gorgeous cakes for afternoon tea, or a selection of cold meats, cheeses and breads for a more continental approach. Blankets could be laid out on a lawn with adequate spacing in between to adhere to social distancing while still allowing guests to mingle.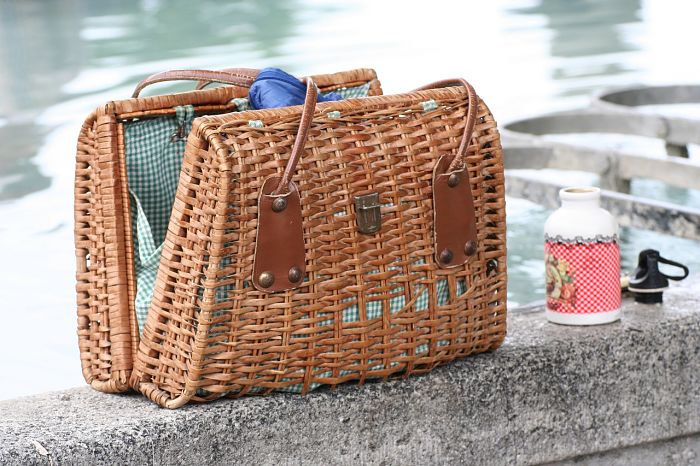 For a working business meeting, consider providing individual thermal lunch boxes, cups and water bottles.  These could be company branded and tick the box of being Covid-safe, a maketing tool and environmentally kind!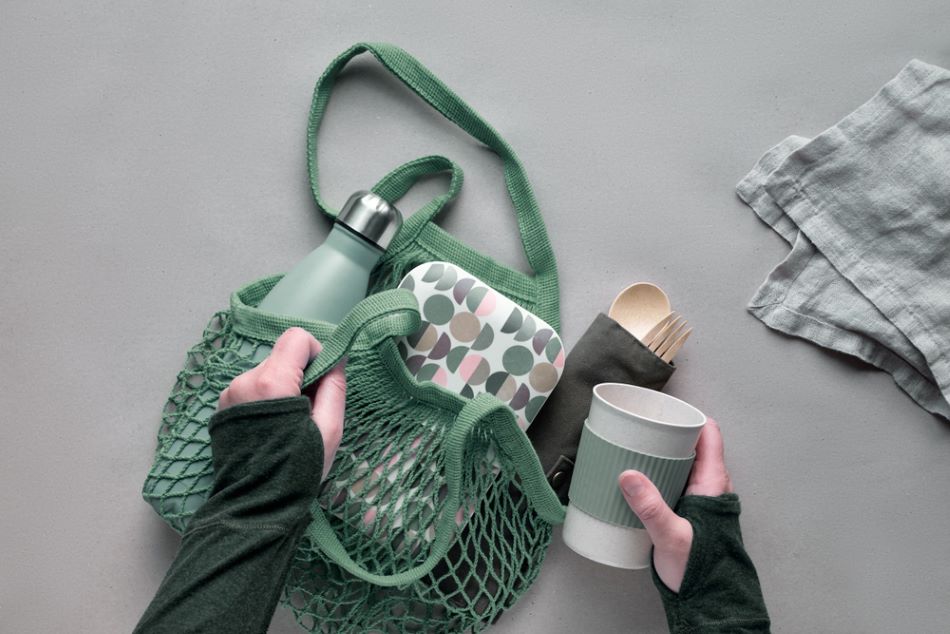 And for teas and coffees why not send out a personalised reusable cup ahead of the event within a delegate welcome pack.  Offer pastries or snacks in branded paper bags which can be safely disposed of. Another way to reassure your guests of cleanliness and minimal contact with venue staff.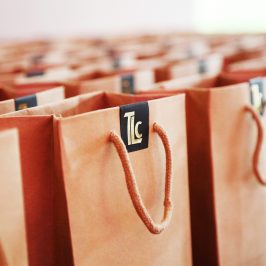 HYBRID MEETINGS
With a limit on numbers, businesses will really have to think about who they send to meetings. Only those who are integral should/will be able to attend. But by embracing technology and with careful organisation, it may be that a mix of virtual and actual attendees becomes the new norm.
Here is where an event planner would be able to add lots of value.  Making those virtual attendees feel as much a part of the event as those there on the day will be a challenge. Interactive elements will need to be handled in a creative, innovative way to bring the room together.
But with the recent VE Day celebrations as an example, it could mean that we reach even more people with events and messages.
By providing people with the means to have their own social distanced garden party at home, organisers believe that thousands more people became involved in the celebrations in their own way, than would have attended any official gatherings.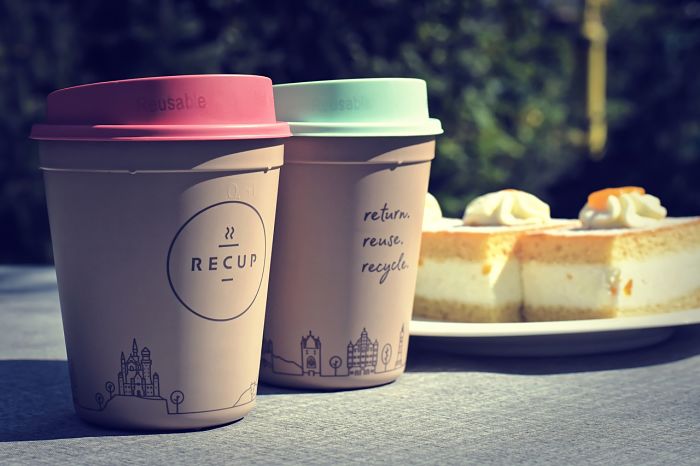 ATTENTION TO DETAIL
In a world where smaller gatherings will become the norm (even for a short time), personal touches will become more important than ever.  Small is certainly more manageable when it comes to delivering the right social distance for meetings approach. And small can be beautiful. But companies will have to invest in micro events to elevate them and ensure they're successful.
So, these are some steps I feel could be taken to mitigate risks of small-scale events and meetings as we begin to get back to business. Some companies may think 'why would we get an event planner in for a small event?' As always my answer would be that 'the devil is in the detail'. But in fact, it's even more important now to ensure that smaller events are planned to perfection, to allow us to progress further in the future.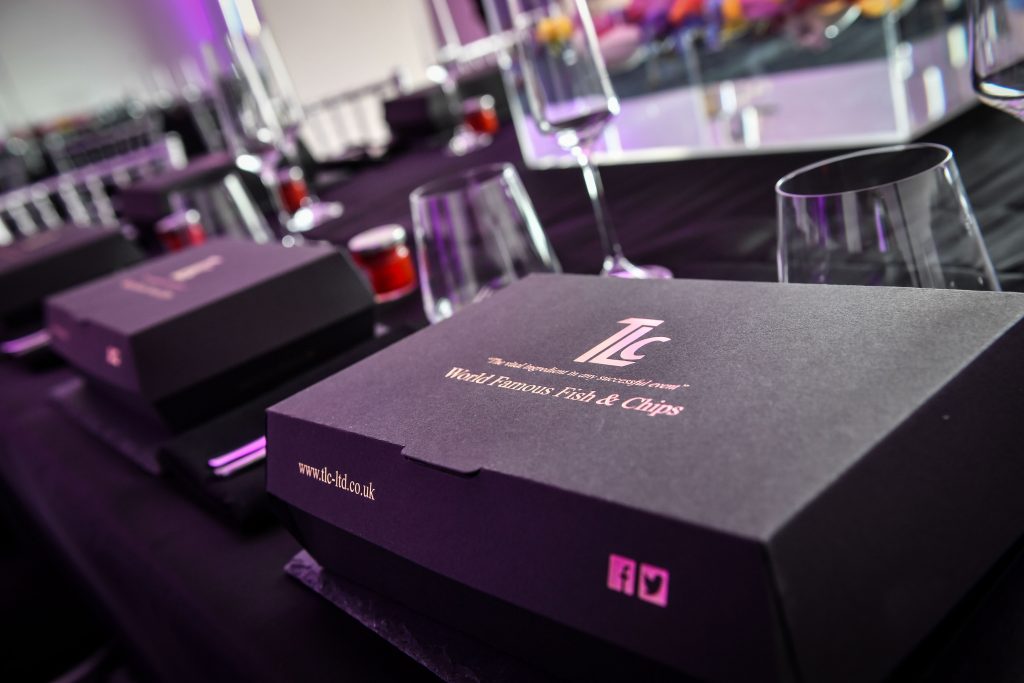 Can we get people meeting again with the right social distance for meetings approach? Thoughts people? Over to you.
-Liz Taylor,  CEO, Taylor Lynn Corporation