If you're searching for a wedding or event venue with historic appeal, period features and character in abundance, then you shouldn't have to look far in the UK. Spanning stately homes, medieval castles, Tudor manors, Edwardian villas, ancient landmarks and even those a little more left field like notable music venues from bygone eras. For heritage venues we are spoilt for choice. At TLC, we spend our time searching for the absolute best and most exclusive heritage venues – for weddings, corporate events, and private parties. They bring unrivalled character and charm. That instant wow factor we strive for. So here we're showcasing our top 5 heritage event venues in the UK, chosen by the team, and venues we have planned many events at (so we know what we're talking about!):
PLANNING YOUR EVENT
We believe heritage venues make for ideal spaces for events. Commanding a sense of grandeur from the off. Each has a story (stories) to tell and Instgrammable features galore. History and character in abundance, and often glorious grounds to accompany the main venue. Therefore, all our top 5 heritage event venues in the UK make utterly charming wedding venues, and an ideal historic venue for a business or private celebration.
They're not without their challenges though.  Some having more restrictions and regulations to follow due to their listed or protected status. That's where an event planning team such as ours can really come into its own.  Try organising an event at Kensington Palace and you are met with pages and pages of rules to adhere to, which require a professional's eye.
BLENHEIM PALACE, WOODSTOCK OX20 1PP
Number one in our collection of the top 5 heritage event venues in the UK for good reason, and a favourite with our discerning clients.
If a grand, palatial location is your idea of a dream wedding or event venue then the search stops at Blenheim Palace. Described as a magnificent setting for any occasion, it certainly delivers on its promise.
Majestic rooms. The Great Hall, the Long Library, and the Saloon, boast perfectly preserved 18th Century Baroque interior architecture at its best. An incredible setting indeed. The venue can cater for up to two thousand guests, with six spaces for weddings and events. The Orangery and Marlborough rooms make for spectacular ceremony spaces. For larger parties, there is also the option of erecting marquee in the plentiful outdoor space. The formal gardens stretch for ninety acres and include landscaped lawns, walled areas and sensory gardens. There is so much to explore at Blenheim you may want your event to span a few days to truly take advantage of this exceptional setting.
Find out more: https://www.blenheimpalace.com/hospitality/private-events/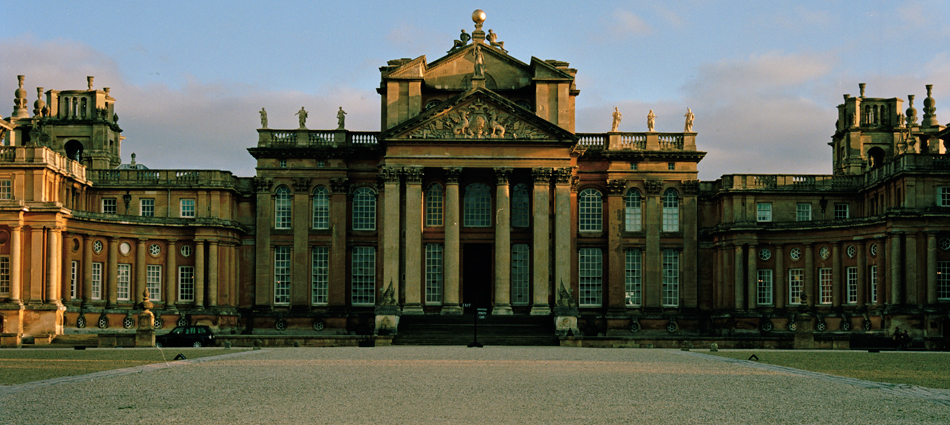 BURGHLEY HOUSE, PETERBOROUGH, STAMFORD PE9 3JY
A fairy tale venue based in the heart of Lincolnshire; Burghley House is a 16th Century architectural masterpiece.
"Burghley is one of the largest and grandest surviving houses of the sixteenth century and a magnificent example of the great Elizabethan 'prodigy' houses."
Enjoy the relaxed elegance of the Orangery with Rose Garden views or venture outside to the manicured lawns for an alfresco summer BBQ. Alternatively, inside, the resplendent Great Hall with its double hammer beam feature ceiling, is a room that will wow the crowds and create enduring memories. Guests could spend the entire day exploring the outdoor space alone, with a sculpture garden and the multisensory experiential Garden of Surprises.
Find out more: https://burghley.co.uk/your-event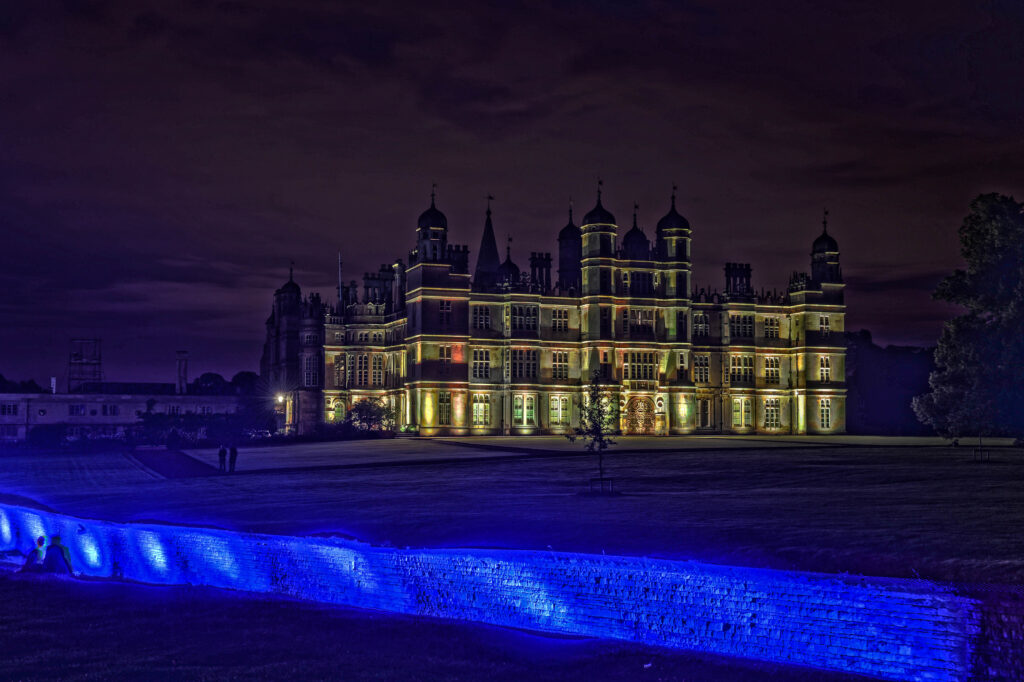 TATTON HALL, KNUTSFORD, WA16 6SG
The county of Cheshire has become a magnet for the weddings and events of the rich and famous. And with rolling countryside, resplendent stately homes, and picture-perfect parklands, it's for good reason.
Set nearby to the desirable Cheshire town of Knutsford, Tatton Hall is an elegant 18th century mansion with a choice of event rooms that can hold up to 350 guests. Over 800,000 visits are made each year to the 1,000 acres of deer park, Mansion, Gardens, Old Hall, rare breeds Farm and events space.
It's a grand and elegant event setting where you can choose from the Mansion Entrance Hall, Tenant's Hall and Lord Egerton's Apartment, a suite of rooms ideal for smaller events.
The main hall is not the only events venue at the site however, and those who prefer a more rustic setting can hire the magical medieval Old Hall or Cruck Barn against a backdrop of ancient woodlands.
Find out more: https://www.tattonpark.org.uk/hire/weddings-and-celebrations.aspx
AYNHOE PARK, AYNHOE, OX17 3BQ
A private country house on the edge of the Cotswolds, Aynhoe Park offers a discreet getaway with three contemporary country homes on site and a simply stunning period property.
But don't confuse discretion with boring. Aynhoe offers curiosity and intrigue around every corner. Tradition with a twist. It's described as a playground for imagination. Explore the Hollywood Regency salon where art deco styling meets flamboyant flourishes, with direct access to outdoor spaces. Say your vows in the orangery amid a theatrical gallery of classical sculpture which have been given the Aynhoe makeover. And when the clock strikes midnight head to the secret subterranean bar for a night of forbidden after hours debauchery. The 28 onsite bedrooms mean both you and your guests can stay as long as you wish.
Find out more: https://aynhoepark.co.uk/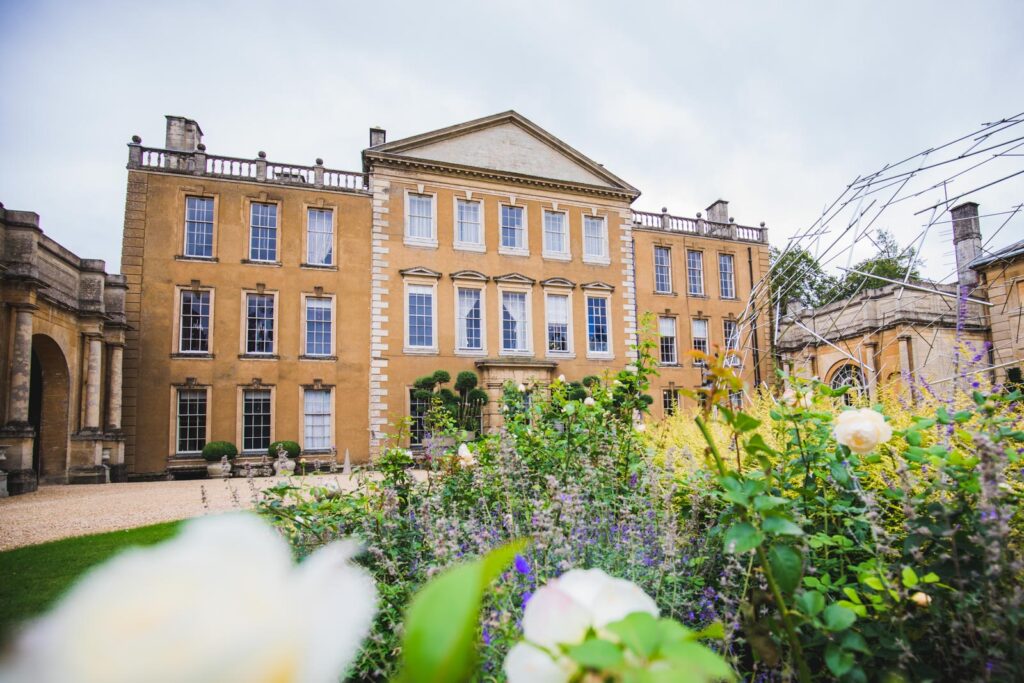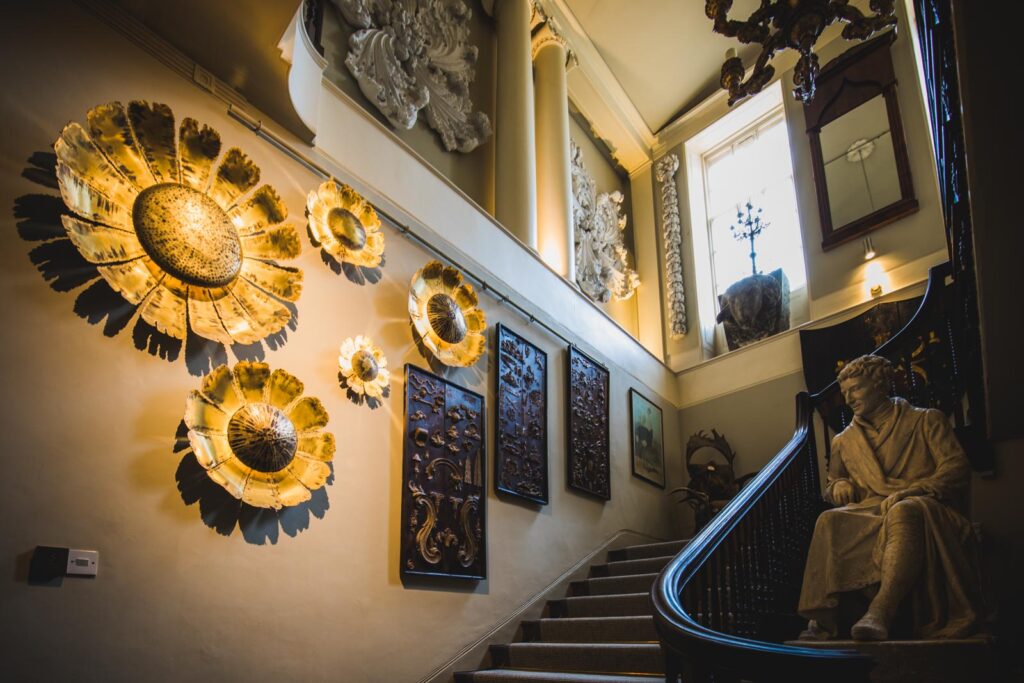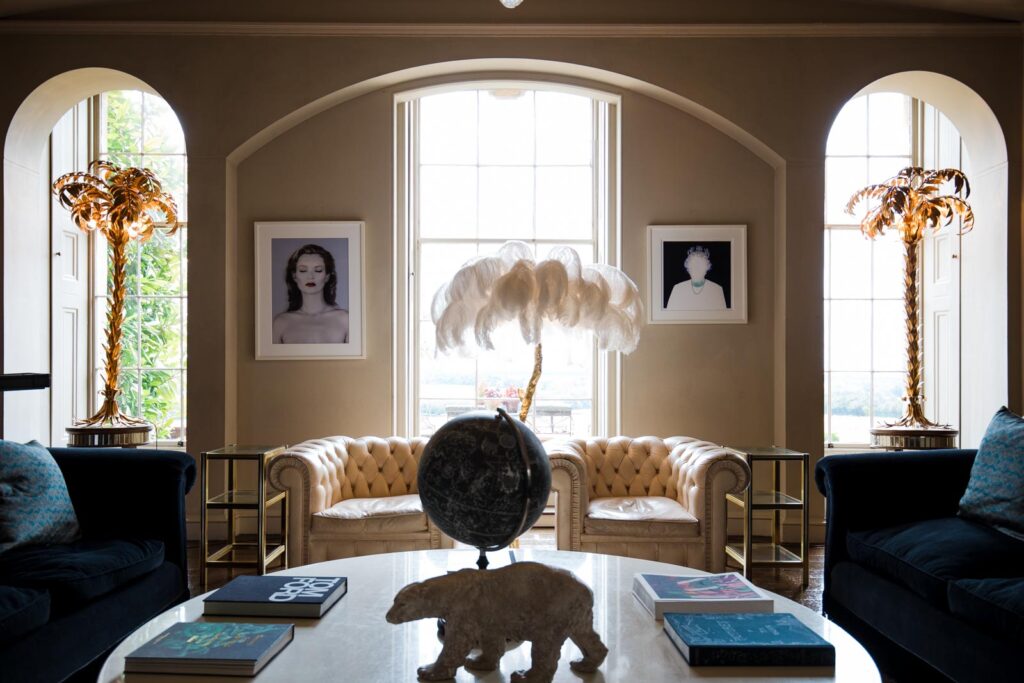 ONE MARYLBONE, LONDON, NW1 4AQ
This stunning property was built in 1826 and is a Grade 1 listed heritage site. Mosaics and stained-glass windows adorn the walls of Soane Hall one of the largest event spaces within the venue. Ceilings reaching up to 27 feet make it an imposing and impressive event space.
Upstairs, floor to ceiling windows allow natural light to flood the flawless alabaster-coloured walls and parquet flooring of The Galleries. Hire each separately or combine the two contrasting spaces for a multi-platform showcase event, just as TLC did when we organised the X Factor final after show party.
The Gods Garden and Greenhouses offer a seamless link to the outdoors, yet no less elegant and glamourous. And what lies beneath One Marylebone? A clandestine party space known as The Vaults, which can host up to 300 guests and is licensed until 3am!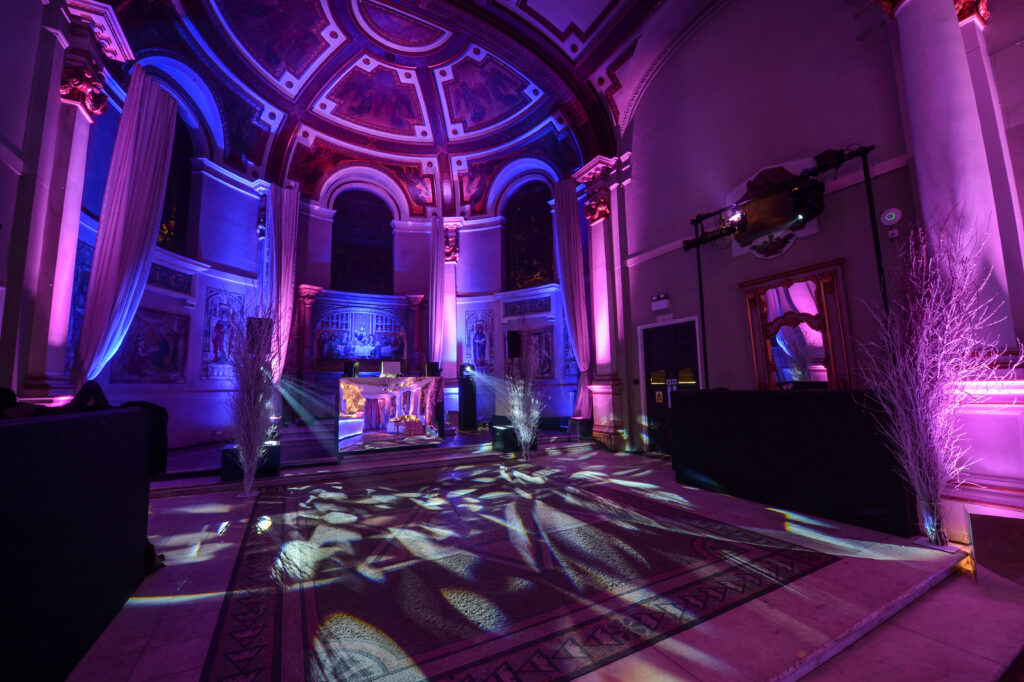 HOME OR AWAY?
VILLA EPHRUSSI DE ROTHSCHILD
OK so this is a list of the top 5 heritage event venues in the UK, and this is in the South of France. I will explain. Having organised exclusive weddings and parties here previously, we know this is a spectacular heritage venue and simply had to include it. In fact, it's hard to imagine a more elegant heritage venue for a wedding or event.
Nestled into the landscape overlooking the prestigious peninsula of Saint-Jean-Cap-Ferrat, between Nice and Monaco, it offers the epitome of refined Belle Époque grace and sophistication. Venetian frescos, intricate tapestries, marble pillars, panelled walls and the purest Louis XVI style furniture enhance the space. Take advantage of the weather and dine outdoors in the French Garden or hire the patio or Oriental Restaurant. What more could you ask for?
Take a tour of the property here: https://vimeo.com/321704273
Find out more: http://privatisation.villa-ephrussi.com/node/20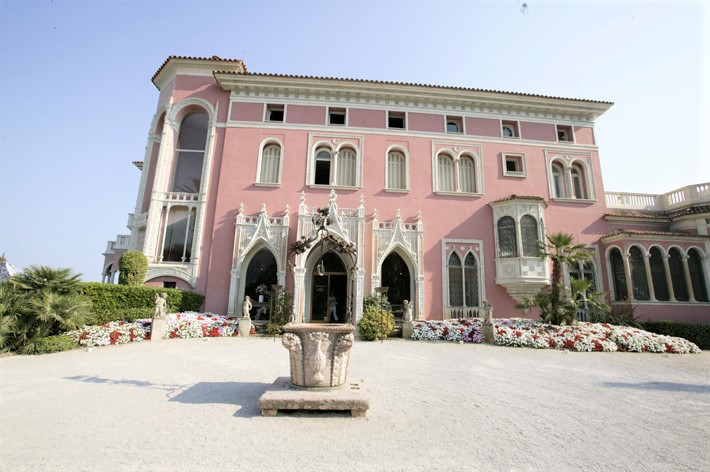 HISTORY OR HERITAGE?
CAVERN CLUB
A little left field but this special venue is a must for TLC's top 5 heritage event venues in the UK. It may not be considered 'heritage' by all, but it is steeped in history and will be instantly recognisable for fans of the 'fab four'. The Cavern Club is a renowned early stomping ground of The Beatles – perhaps the best-known from a host of 1960s British pop music talent to play the club. Now the underground venue offers bare curved brickwork and a dimly lit enticing atmosphere – worthy of its cave-inspired name. Great for a birthday, private dinner, or bespoke wedding event.
Find out more: https://www.cavernclub.com/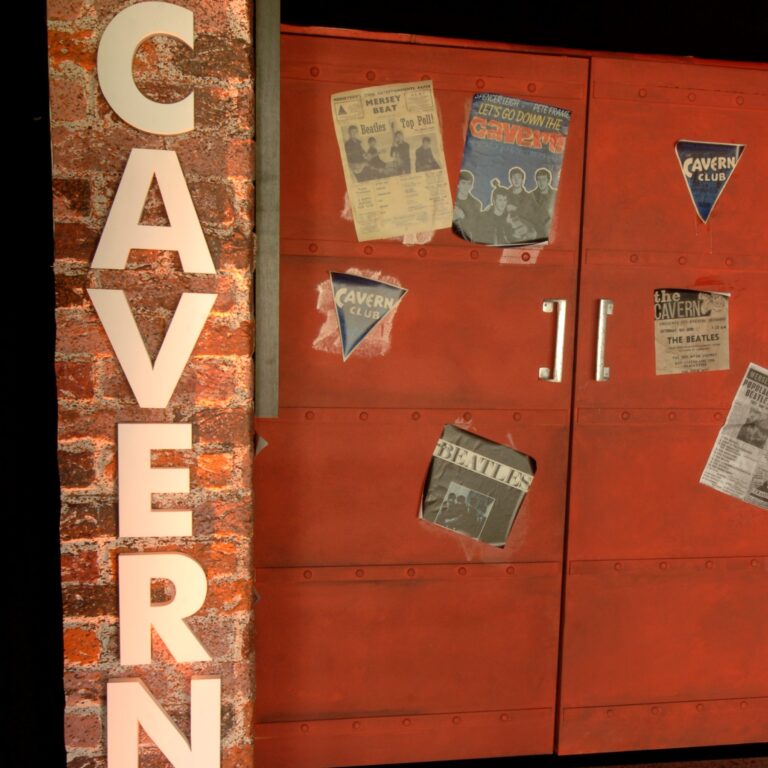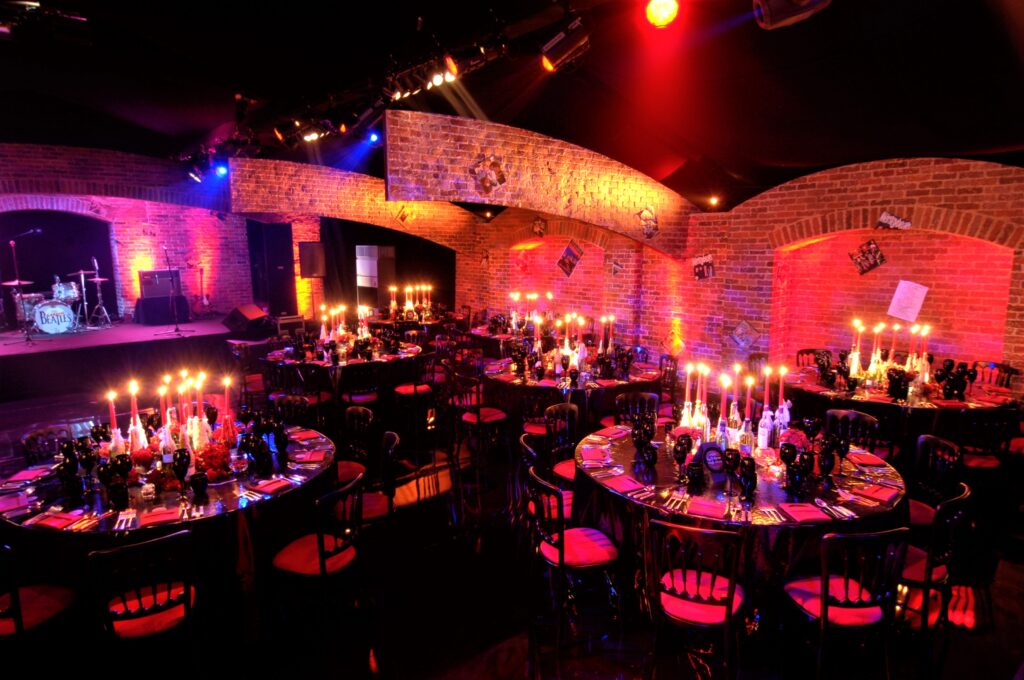 DISCOVER
Looking for further tips on hosting an event in a heritage site? This blog from Eventbrite has a great summary of the advantages and regulations you need to be aware of.
https://www.eventbrite.co.uk/blog/hosting-events-unique-venue-ds00/
Thanks for sharing TLC's Top 5 Heritage Event Venues in the UK.