The TLC mantra is that a celebration is never complete without a party. If you're planning a celebration in the next couple of months, you may be wondering how to make the party one to remember (for all the right reasons). As the UK navigates its way through yet another lockdown, you may have run out of small party ideas. Or you're scratching your head thinking of ways to make the occasion unique. Don't fear. Our expert team of party planners have put their heads together to bring you five ways to make your lockdown celebration a success. All with a little touch of that TLC magic.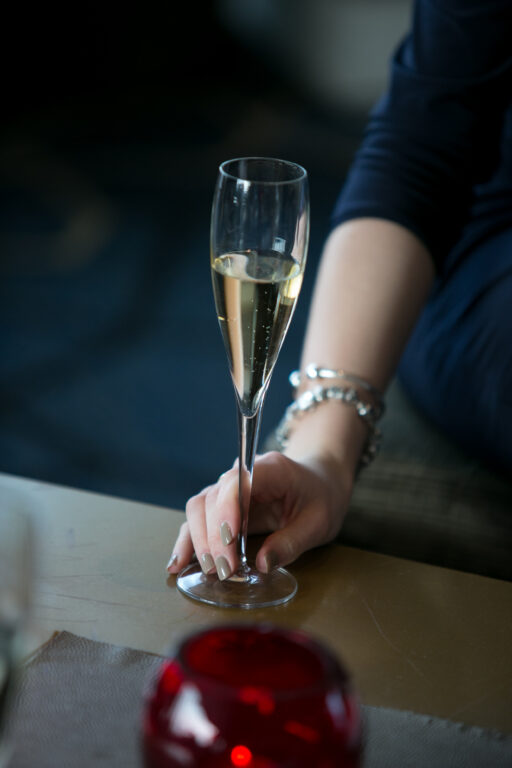 BRING SOME ORDER TO ZOOM
Virtual celebrations can be great. However, there is nothing is worse than a chaotic Zoom 'party' where nobody can hear a thing. Everyone talks over one another. Or it's a painfully awkward Zoom call where the conversation is thin and the atmosphere non-existent. If you're going to celebrate digitally, then you need to plan ahead.
Bring your party together with a common theme. Think fancy dress from the era you were born. A favourite film. Murder mystery. Celebrities. Or simply dress up as the person whose party it is.
Deliver party bags or luxury boxes out to your guests ahead of time. And have some party games up your sleeve, so that it's not just people staring at screens; all waiting for a gap in the conversation. Blend the real and virtual worlds. Get gorgeous food delivered to your guests, so that you can all dine together.  Many quality restaurants are offering delivery. Or chefs such as Rick Stein and Tom Kerridge are offering lovely food boxes, so guests can all cook-along.  These ideas will help. Share a skill. Share a story. Compete party trick. Or have some challenges lined up. As with all TLC events, the planning is essential to success.
We would go as far as to designate a master of ceremonies to bring some order to the event. They can keep control of the party and make the 'mute' rules are clear ahead of the event.  Have a schedule that includes games, as well as some free time to chat or 'dance like no one is watching'! But most of all – have fun.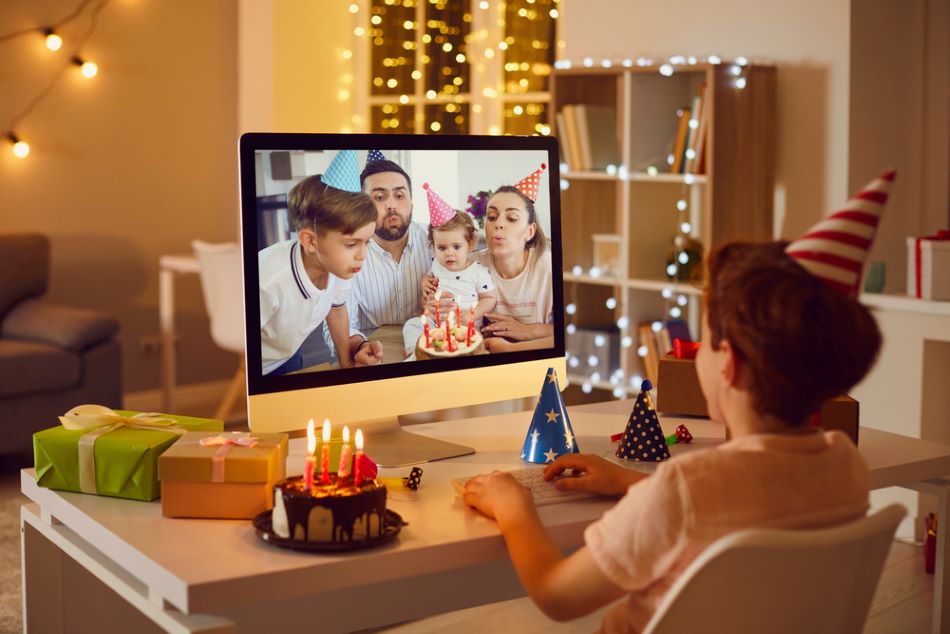 A DAY OF DELIVERIES
If you're organising a celebration for somebody else's special occasion, then make a day of it. Arrange a series of surprises delivered to their door, so that their every need is catered for during the day. If it's a romantic anniversary, then you could organise for their daily newspaper to be delivered with a twist – wrap it with a fake headline, with their wedding story on the front page!
Then throughout the day they get different deliveries. So, the paper could arrive with a gorgeous breakfast hamper with freshly ground coffee, croissants, pastries and fresh fruit. Mid-morning somebody else could deliver a photo album with pictures of them throughout the years.  Have a look at old movies from the year they were married and send personalised trinkets. No matter how small the gift, everything needs to be personalised to have maximum impact.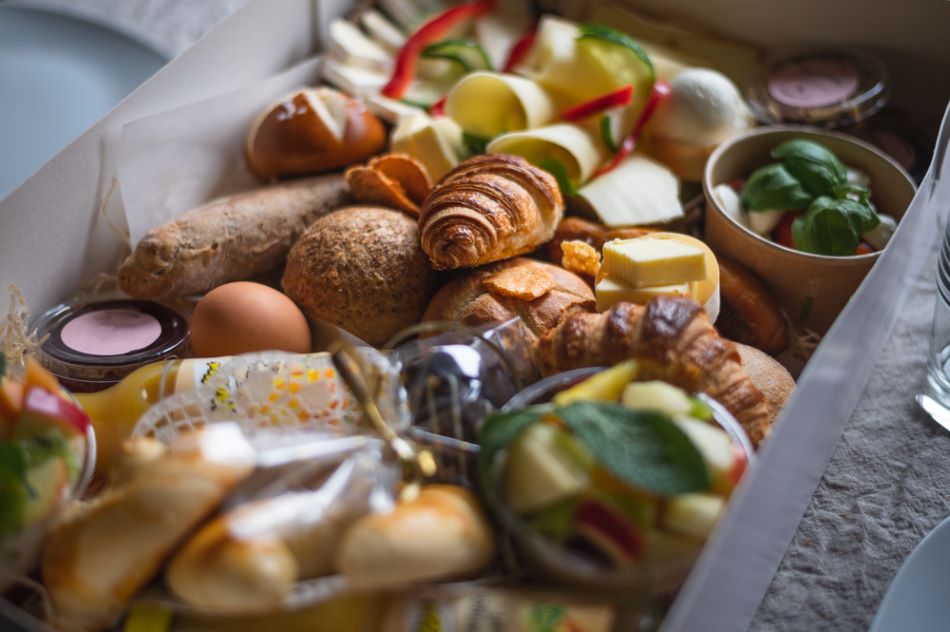 Take a look at what drinks were popular in the year they were married, for example, in the fifties the drink of choice was the martini. Send them the ingredients and book them on a cocktail making course to make own, with special anniversary glasses to boot. Send cold canapes along too. Afterwards have dinner delivered, along with candlesticks and gorgeous decorations to lay the table. Don't forget the music. Create a playlist and email it to them. So, they can enjoy dinner and dancing together afterwards.
It's all about memories, creating and acknowledging them. Make it fun. Make it thoughtful. And get as many people as possible involved so they feel so really special. It would make an anniversary they will never ever forget and is an idea that can easily be adapted for birthdays.
Hear more of our ideas in this radio interview with Liz Taylor, where she shares these thoughts. Liz Taylor inspires one family's lockdown anniversary celebration – YouTube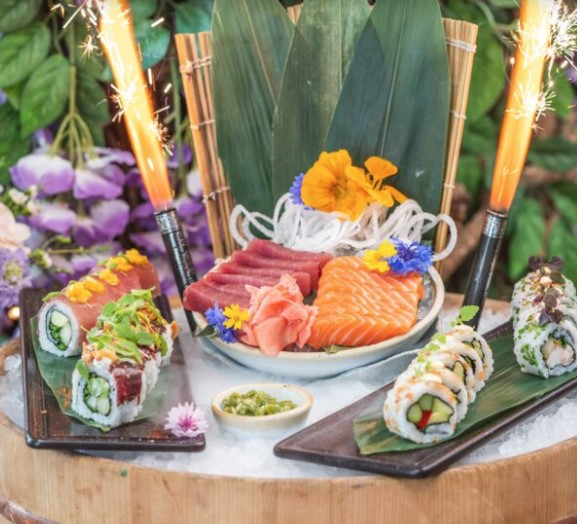 Photo Credit: Victors At Home – Victors.co.uk
GET CREATIVE WITH DÉCOR
You may not be able to invite as many guests, but that doesn't mean you can't go wild with the décor. Think fresh flowers, streamers, fans, ice sculptures, a room full of balloons. If you're struggling for inspiration, then try to theme the décor around a favourite song, TV show or era. This will help to narrow down your choices. One of our favourite parties was themed around the hit Netflix sci-fi show, Stranger Things. Take a look here for some inspiration!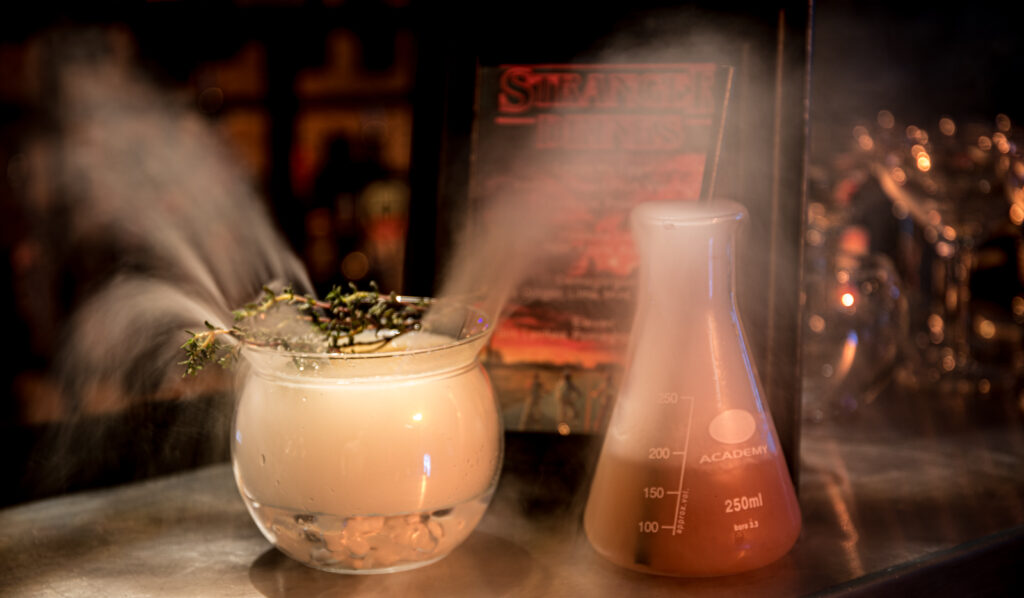 Failing that, simply pick a colour you love and decorate in all variants of that shade from the brightest down to the deepest hue. Uber stylish and very 'Instagramable'.
HIRE IN SOME HELP
The great thing about lockdown is that there are so many creative people out there offering wonderful services delivered to your door. Hire a hot tub or a huge cinema screen for the garden. What about a party tent decked out in bunting and fairy lights? You could source your own garden bar or some summer fete style garden games. Arcade games, table football, air hockey. A huge blow-up assault course. A karaoke machine and full disco lights for a party of four – why not! You can even hire ponies, princesses and unicorns!
As event planners we're often hired to dress houses at their most beautiful, to ensure every corner of the home is Instagram ready. You name it, at the moment you can hire it. So, take advantage. Here's some gorgeous floral installations we provided recently.
JUST CELEBRATE
Whether it's with two people, or two hundred, a good celebration is more about mindset than anything else. Money may be tight, and you can't invite lots of people, but it's about enjoying life and having fun. And whatever your budget, our mantra is always, 'it's no how much you spend but how you spend it'. So, our advice is do what you love and just celebrate.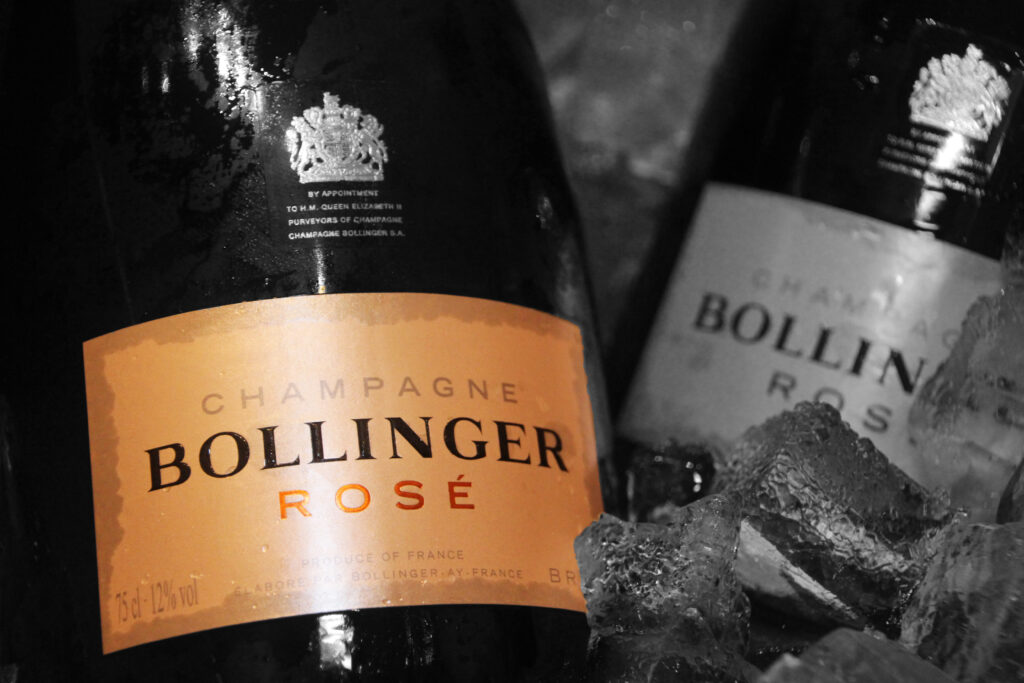 THAT PARTY VIBE
Set the scene with a bespoke cocktail for the night. Our gin based drinks are ideal, or why not go for one of these celebrity favourites The celebrity cocktail tutorials you need to watch during lockdown, from Stanley Tucci to Salma Hayek | London Evening Standard | Evening Standard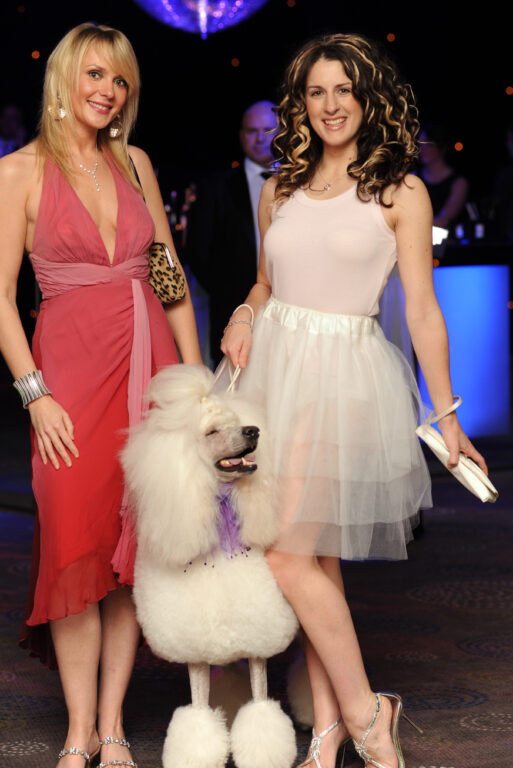 We are partial to a classic Cosmopolitan (as modelled by Sex in the City)!!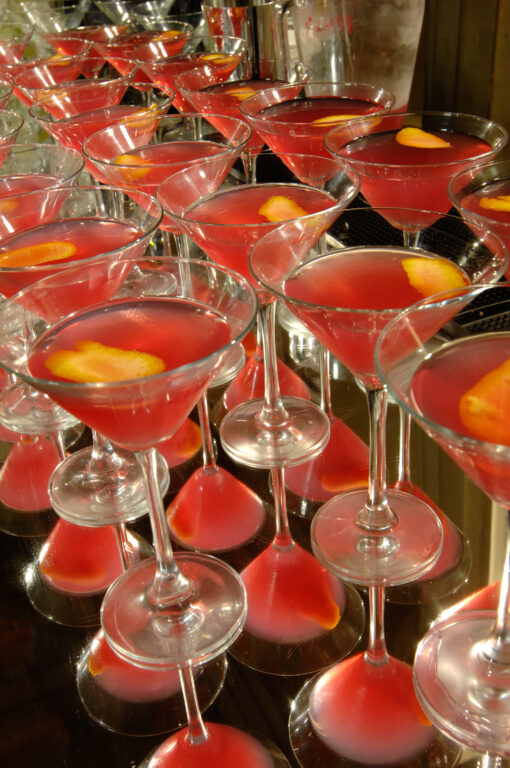 Thanks for sharing our five ways to make your lockdown celebration a success with your social friends.